Douglass E. Dye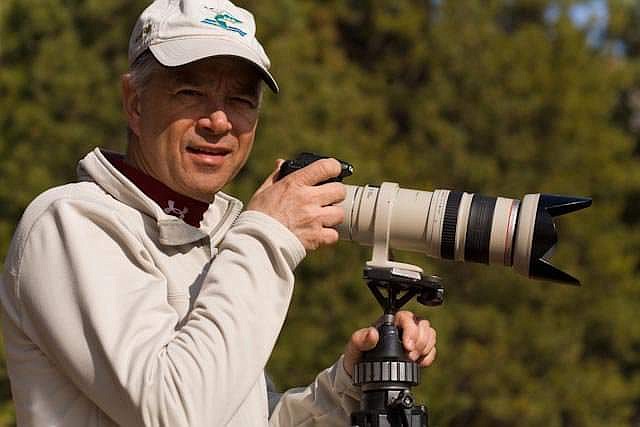 Douglass E. Dye, of Kalispell, passed away at home on Sunday, May 31, 2020, after a courageous battle with cancer.
Doug was born on the windy slopes of Shelby, Montana, to Henry and Joyce (Larsen) Dye on May 2, 1951.
He graduated from Shelby High School and Montana State University with a Masters degree in Secondary Education. He taught Earth Science and Chemistry at Columbia Falls High School for 27 years and retired in 2002.
Doug was a self-taught craftsman and maintained and managed his rental properties in Kalispell. He was a freelance photographer, well-known for his nature and scenic photography in Montana. He had a love for both taking photos and teaching and mentoring other photographers, while being involved in local camera clubs. He published several photos, including ones of Glacier National Park, and won awards for his photography achievements.
Doug lived life to its fullest, enjoying skiing, hiking and boating, and was an Ambassador tour guide for Whitefish Mountain Resort.
Doug is survived by his wife, Delores (Dee) Davis; his mother Joyce Dye; sister Lorraine (Kim) Fields of Richland, Washington; brother Byron Dye (Virginia Halderith) of Graham, Washington; sister Brenda (Bob) Froelich; nephews Phillip Froelich; Nicholas Froelich of Federal Way, Washington; niece Sara (Rob) Rosler of Lynwood, Washington; aunt Luanne Miles of Galata, Montana; as well as extended family members.
He was preceded in death by his father Henry Dye and brother John Dye.
In lieu of flowers, please send donations to Yellowstone Boys & Girls Ranch or Glacier National Park Conservancy.
Private gravesite services will be held Friday, June 19, followed with a celebration of life at 2:00 p.m. at Ponderosa Estates Park.
---