McAnally leaves with state title in shot put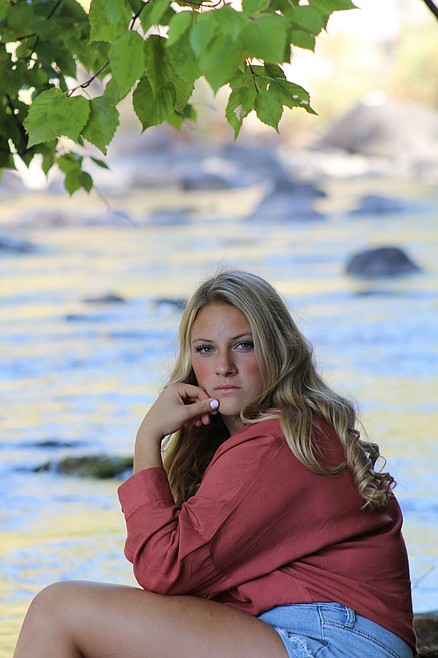 by
Jeremy Weber
|
May 13, 2020 1:00 AM
Valkyrie athlete Ashton McAnally will have to settle for a single Class B state shot put title after losing her senior season to the COVID-19 pandemic.
After winning the state title with a toss of 38 feet, 5.75 inches in 2019, McAnally was hoping to top that mark in 2020, but instead will be hoping to continue her throwing career in college.
The 18-year-old McAnally spent all four of her high school years at Bigfork High School, where she participated in soccer, basketball and track and field. She was a forward on the soccer field, point guard and post in basketball and a shot put and discus thrower in track. McAnally said she chose those three sports because she has been playing them since an early age, but she enjoys track the most.
"I think track is my favorite sport because I get to show people what I am capable of doing and how determined I am," she said. "My favorite memory of high school sports will always be when I was announced as a state champion for shot last year."
Also a member of this year's Valkyries basketball team, which took second at divisionals, and winner of several sportsmanship awards, McAnally said she learned many valuable lessons while playing high school sports that will stick with her throughout her life.
"I have learned to never give up and that, if you work hard enough, that hard work pays off in the end," she said. "These lessons will help me in my future because that's how life is — work hard and it will pay off."
While she is looking forward to pursuing a college degree in wildlife biology, McAnally says she is disappointed about losing out on the end of her senior year of high school.
"I am very sad about losing the last of my senior year because I don't get to participate in my favorite sport and try to be named a state champ again," she said. "I also don't get to create more memories with my friends like the ones I have from previous years. I have great track memories and it's sad I don't get to create anymore my last year of high school." ■
---