Santistevan reflects on sports, teamwork and faith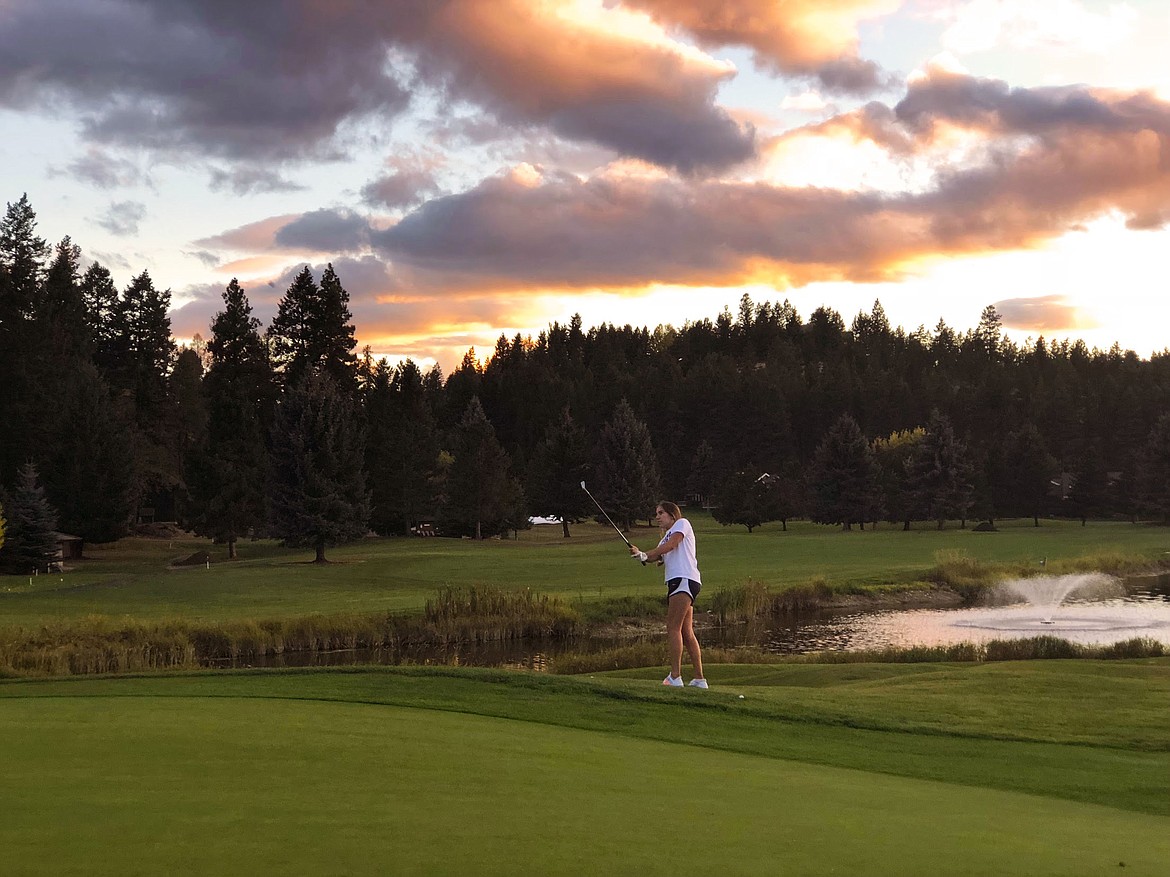 by
Jeremy Weber
|
May 27, 2020 1:00 AM
While basketball was her favorite sport when she was younger, Bigfork's Isabella Santistevan is most disappointed in missing out on her final season of golf with the Valkyries.
The 18-year-old senior was third at divisionals and sixth at state in her junior season in 2019 and was looking forward to an even better finish this year before the COVID-19 shutdown robbed her of her senior golf season.
"Yes, I am sad that I won't be able to have prom, graduation or spring sports, but the thing that has been hardest for me to accept missing out on is for sure golf," she said. "Golf is something that I have looked forward to all year. I knew that the team had a good chance of placing first at state this year and I was really hoping to get first as an individual, too."
Santistevan was taught how to play golf by her grandfather and said she enjoyed working to improve her game since joining the Valkyries team as a freshman. In her first year on the team, she finished sixth at divisionals and 13th at state.
"Throughout middle school, basketball was for sure my favorite sport, but once high school hit, things changed and I found that I started to like golfing more," she said. "I think that I have learned that I like golf more because I'm more confident in my abilities and feel that there's less pressure while performing since the sport is individual. Some of my favorite things about golf are the nice weather, socializing with other people, that there's always something to work on and lastly how respected the game is."
Off the golf course, Santistevan was also a four-year member of the Valkyries varsity basketball team, where she earned first team All-Conference honors as a junior and was named to the second team as a senior.
Despite her basketball success, Santistevan says her favorite high school sports moments happened on the golf course.
"One of my best memories from Bigfork High School was getting a hole-in-one my junior year in the practice round before state," she said. "It was so crazy! A few days earlier I put a clip on my Snapchat story of someone hitting a hole-in-one, and had the caption, 'State goals.'"
Santistevan said high school sports have taught her many lessons that will help out as she looks to attend community college in Arizona before finishing up her degree.
"High school sports have taught me that it is important to be coachable, that in order to succeed you have to put in extra time to get better," she said. "I also learned that it is important to have good team chemistry to perform at peak capacity, and if you want to be in high school sports you need to be mentally tough because the coaches that believe in you will push you so you can do great things."
Santistevan also credits her faith for helping her stay focused throughout high school and she hopes God will continue to watch over her as she pursues her dream of becoming a professional golfer.
"God has played a big role in my life. He has been there through both good and bad times. I want to thank him for keeping me healthy and safe throughout the many years that I have participated in various years of sports," she said. "I also want to give all my credit to him because I know I couldn't be the athlete I am today without his strength." ■
---