Incumbent Noland dominates HD10 race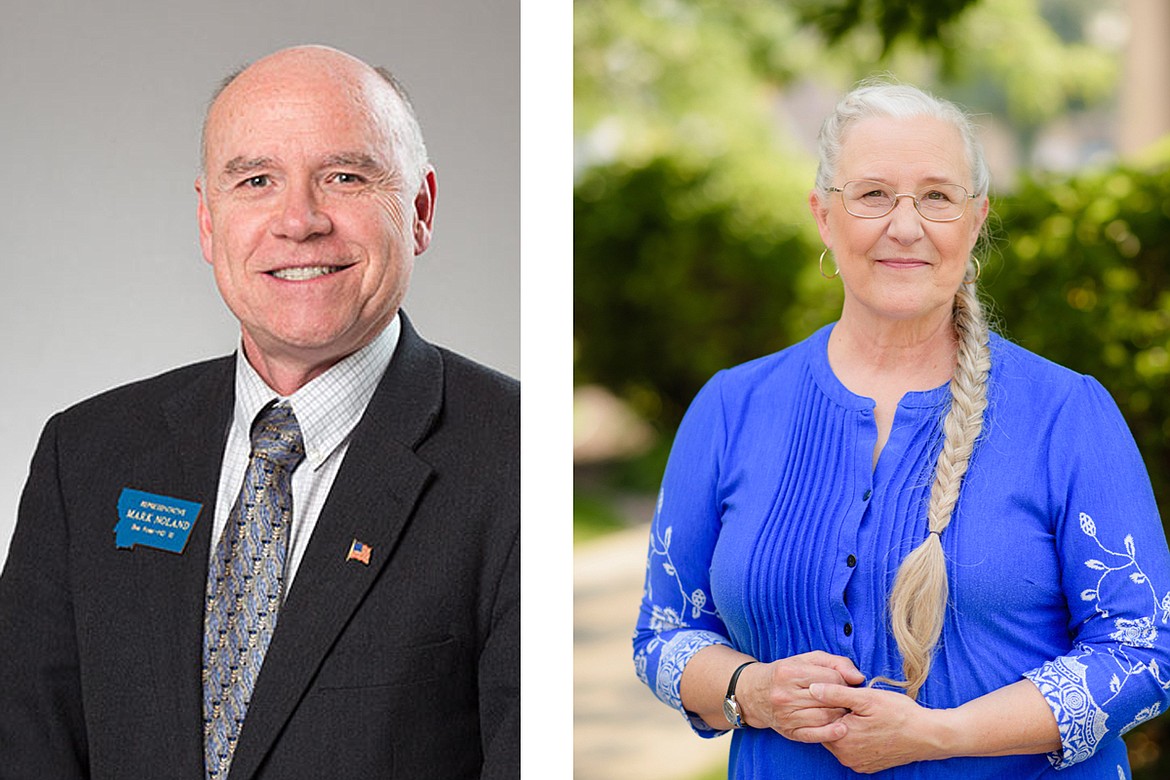 Mark Noland Jennifer Allen
by
MACKENZIE REISS
Bigfork Eagle
|
November 4, 2020 9:15 AM
The race for the presidency is still up in the air as of this morning, but last night voters painted the state red, ushering in Republican representatives across the board.
Republican incumbent Rep. Mark Noland was reelected to represent House District 10, defeating Democrat Jennifer Allen. Noland garnered 71.2% of the vote in Bigfork with 3,870 votes, while Allen earned 28% from 1,508 votes. Countywide, Flathead County saw a voter turnout of 61.4% with a total of 46,850 voters casting ballots, according to Wednesday morning results posted by the Montana Secretary of State Office. Flathead County has 76,285 registered voters.
"We had a great evening and I wanted to say that the people of Montana, by their voting, have said that they want a Republican-led conservative agenda based on the outcome of the races," Noland said, pointing to Republican victories in the senate, house and governor's office. Noland has served as the HD10 representative since 2015 and said he wants to make the most of the state's natural resources, such as timber and coal. He identifies as a constitutional conservative who is pro-life and a proponent of the Second Amendment.
"They elected us and now we're going to move the needle ahead and get us to a better place," Noland said. "We're excited to move forward with a conservative principled agenda."
Allen, a former mental-health and social worker, ran on a platform that prioritized data-driven decision making and minimizing impacts on climate change.
"I concede the race to Mr. Noland and thank him for his continued service to our state," Allen told the Eagle Wednesday morning. "I'm very fearful for our state of Montana because we go into facing two crises — our pandemic and climate change — and our Legislature is now filled with persons that don't believe either of these crises are occurring."
Allen plans to put her "activist hat back on" and continue to advocate for issues locally, such as workers' rights and preserving environmental regulations.
"I want to continue to note that there are 2,000 persons in this district that did not vote for Mr. Noland," Allen said, "and we have some different ideas about what's best for Montana — and we will not be a silent constituency."
---