Locals turn out in droves for springtime community events
by
Rebekah King
|
April 28, 2021 2:45 AM
This community continues to amaze me. I am not referring to the businesses I love so much or the picturesque beauty that surrounds us. Today I am talking about the people. Chances are if you have ever asked me about Bigfork, I have told you that one of the best parts of Bigfork is that it is a community built on volunteers. By definition, a volunteer is a person who "freely offers to take part in an enterprise or undertake a task." In Bigfork that seems much too limited. Here, people generously (and consistently) volunteer their time, money, energy, and skills to make it a better place. This weekend was the manifestation of that.
It all started with Clean Your 'Fork on Saturday. This annual highway cleanup event is usually completed by about 80 volunteers. This year, over 140 individuals showed up, cleaning nearly twenty miles of highway. This did not include the many individuals who ventured out on their own to pick up litter on their neighborhood roads. The sea of participants at First Interstate Bank was incredible and the community of Bigfork thanks you for your commitment..

Equally impressive was the response to the Kid's Bike Swap on Saturday. The event gave kids more than 40 bicycles, along with instruction and tools, getting them ready for summer riding. The event happened because a helpful citizen from Bigfork said he wanted to organize it. The Bigfork Innovations Group, as well as the Chamber, then jumped on board. I do not think any of us anticipated the potential success until last week when the Chamber office overflowed with bikes, filling the conference room, and overflowing onto both decks. Most impressively, 90% of them were donated by community members wanting nothing in return. So, again, thank you for your commitment. And thank you Skyler Doak for having the idea - cannot wait to do it again next year.

The weekend wrapped up with Taste of Bigfork on Sunday. It is the quintessential Bigfork event showcasing restaurants, chefs, and musicians. The generosity of the community was overwhelming this year. Tickets sold out almost as soon as they went on sale. The World's Greatest Raffle broke records with both ticket sales and graciously donated prizes from our business community. The true appreciation shown by attendees for the restaurants and musicians was heartwarming. While this may not seem like a typical volunteer-based event, it most certainly is. It is individual community members and businesses from around the Flathead Valley volunteering financial support to the Bigfork Area Chamber of Commerce, ImagineIf Libraries Bigfork, and our restaurants - and again, thank you!
It is weekends like this one that exemplifies how lucky we are to call Bigfork our home. To know Bigfork is to love it, but you cannot genuinely appreciate Bigfork until you understand how vital volunteers are to its success. So again, thank you to everyone who volunteered in whatever capacity making this weekend a success. And one more important thank you is owed to Mother Nature for holding off the rain; without her, it might have been a much different outcome.
If you would like to get more involved, head over to Bigfork.org. At the bottom of the page, you can sign up to be notified of volunteer opportunities throughout Bigfork.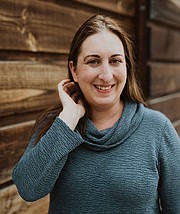 ---