Sports roundup: boys and girls basketball pickup more wins, wrestling hosts first mixer of the season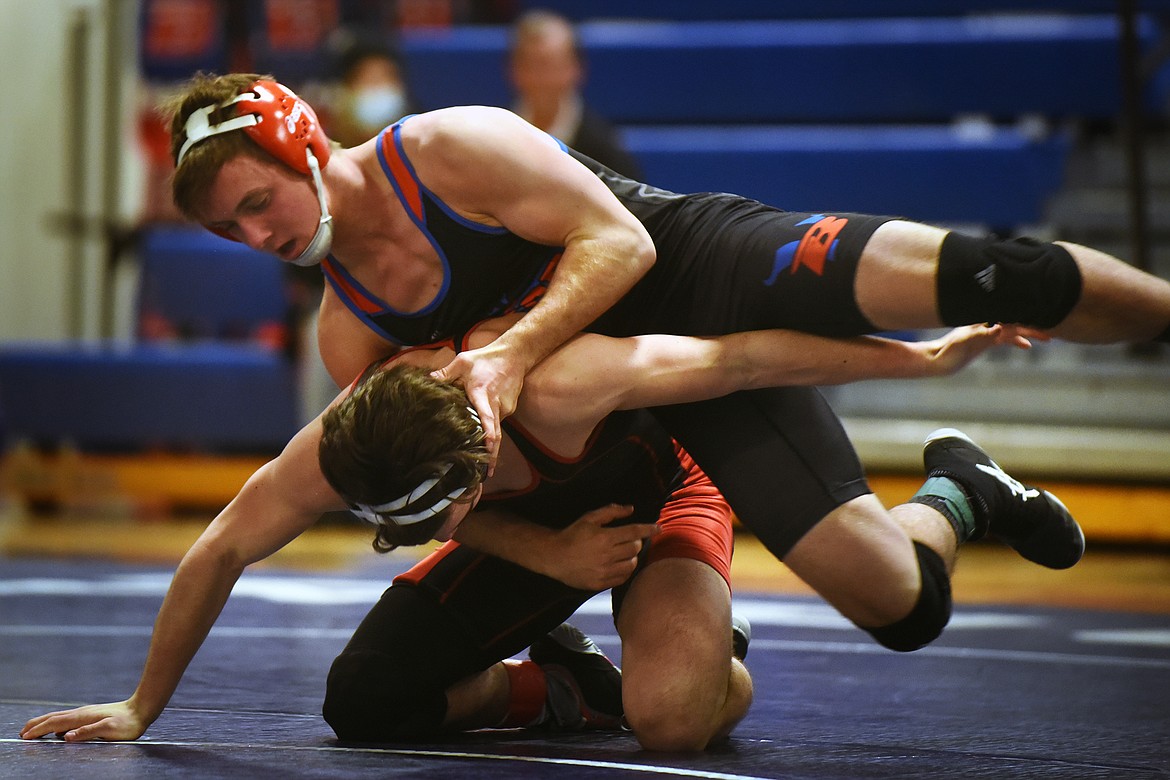 Viking Ryder Nollan sees action during action at the Bigfork Mixer Tuesday. (Jeremy Weber/Bigfork Eagle)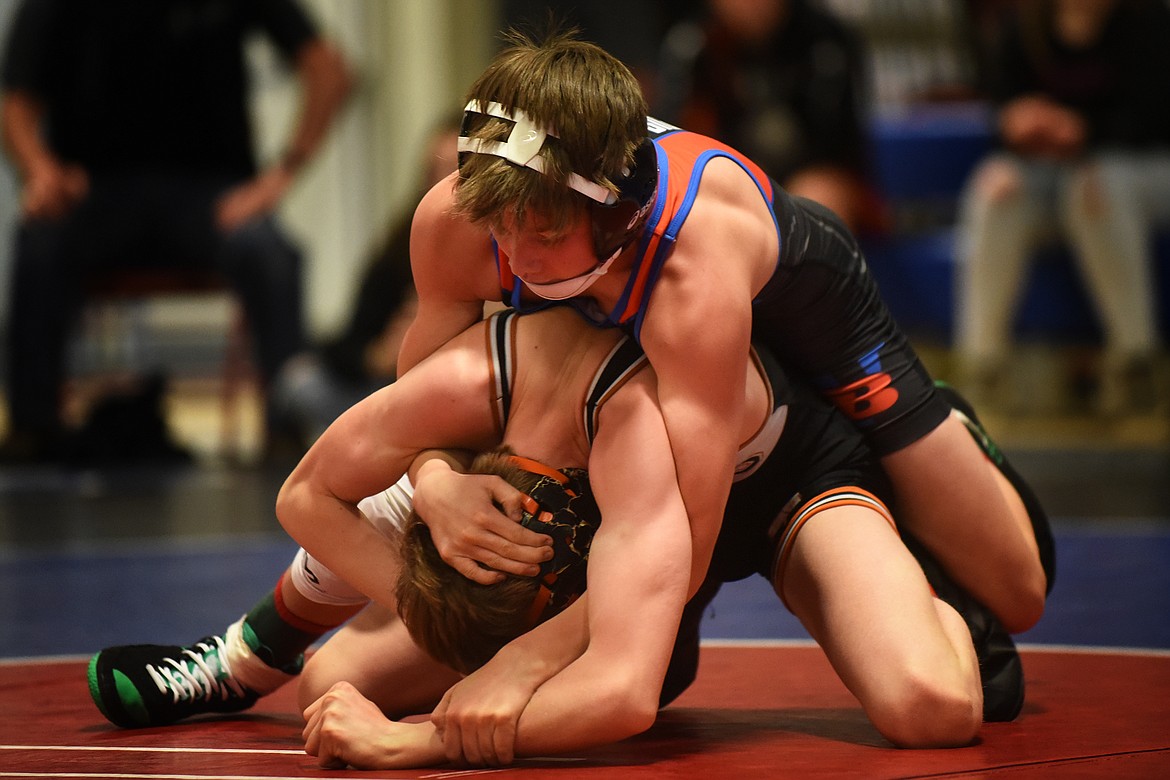 Traic Fainter sees action during action at the Bigfork Mixer Tuesday. (Jeremy Weber/Bigfork Eagle)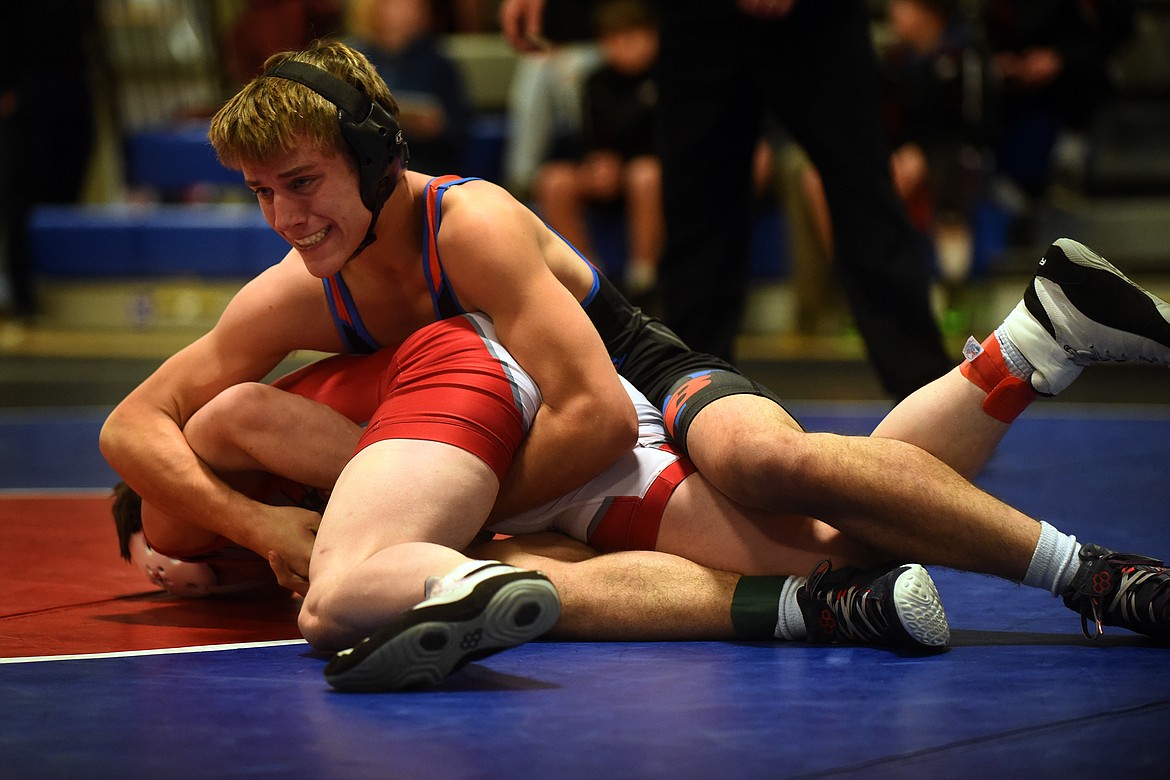 Vaughn Pendlay sees action during action at the Bigfork Mixer Tuesday. (Jeremy Weber/Bigfork Eagle)
Previous
Next
by
JEREMY WEBER
For the Eagle
|
December 29, 2021 12:00 AM
The Valkyries and Vikings basketball teams both picked up blowout wins in Plains Wednesday while the Vikings wrestling team hosted Arlee, Browning, Florence-Carlton, Eureka and Plains-Hot Springs for a mixer Tuesday.
VALKYRIES BASKETBALL
The Valkyries opened their matchup against the Trotters in Plains Wednesday on a 27-4 run and never looked back on their way to a 68-20 victory.
Braden Gunlock and Emma Berreth each finished with 21 points to lead the way for Bigfork while Scout Nadeau was also in double figures, scoring 10.
With the win, the Valkyries improved to 6-0 heading into the new year, winning each game by at least 18 points.
The Valkyries will be back in action Jan. 6 as they host Troy.
Bigfork Valkyries 27 16 16 9 - 68
Plains Trotters 4 6 6 4 - 20
BIGFORK: Emma Berreth 21, Braeden Gunlock 21, Scout Nadeau 10, Ava Davey 5, Callie Martinz 4, Ranstrom 4, Ellie Jordt 3.
Plains - Deshamps 2, Standeford 7, VonHeeder 2, Boes 6, Wagnor 1, Crabb 2.
VIKINGS BASKETBALL
The Vikings used a 22-0 second-quarter run to outdistance the Horsemen in Plains Wednesday as Bigfork picked up a 67-17 victory.
After leading 20-8 after one quarter, the Vikings built a 44-8 lead at the half en route to the victory.
Bryce Gilliard led the way for the Vikings with 16 points while Levi Taylor and Nick Walker were also in double figures with 10 points each.
The 2-4 Vikings will be back in action Jan. 6 as they host Troy.
Bigfork 20 22 8 17 - 67
Plains 8 0 3 6 - 17
BIGFORK: Bryce Gilliard 16; Levi Taylor 10; Nick Walker 10; Cole Knopik 7; Brown Brown 6; Isak Epperly 4; Wyatt Johnson 3; Ian McMann 2; Colin Wade 2; Eli Thorness 2; Kyle Folwick 1.
VIKINGS WRESTLING
The Vikings were at home Tuesday as they hosted their first mixer of the season. Results had not been made available at press time.
The Vikings will return to action Tuesday at Arlee.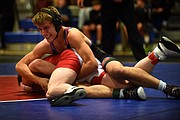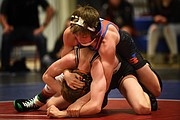 ---