Stimulus checks hit Bigfork bank accounts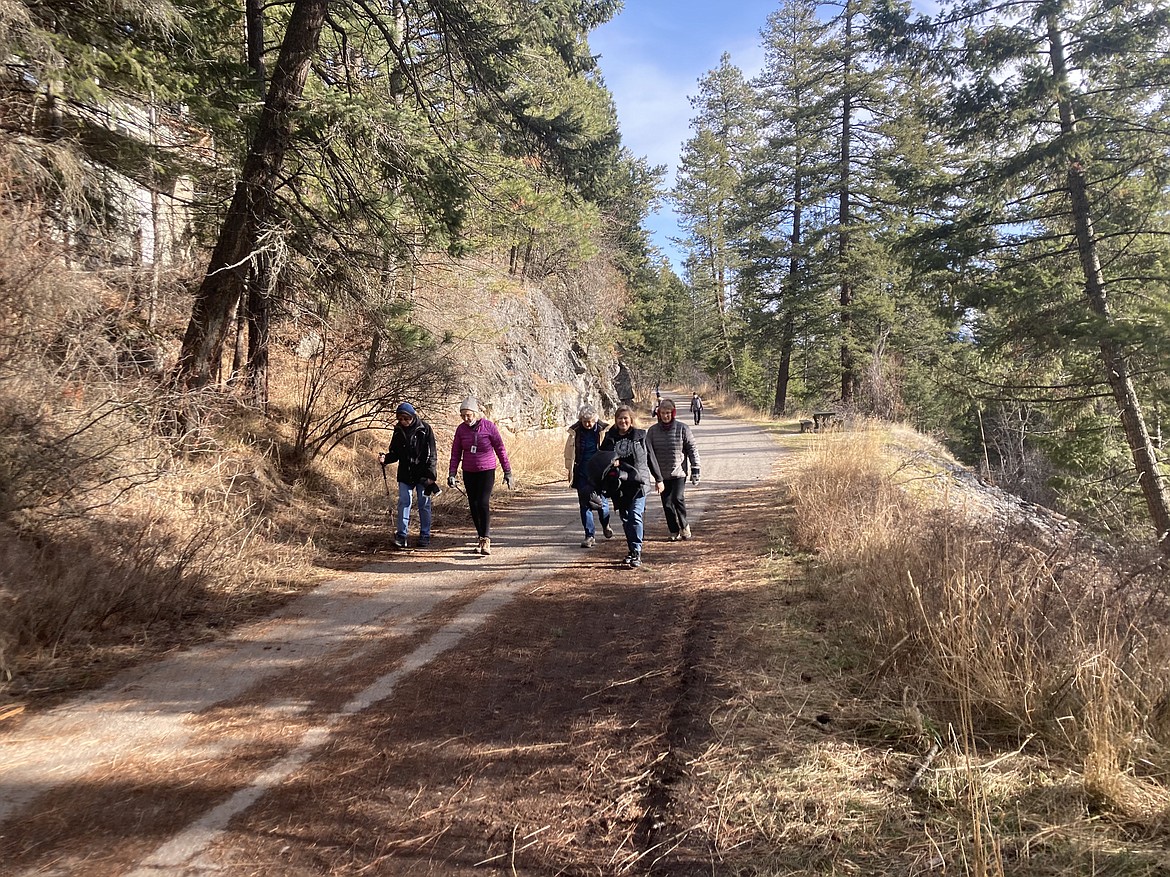 Bigfork residents walk along the Swan River Nature Trail. Bret Anne Serbin/For the Eagle
by
BRET ANNE SERBIN
For the Eagle
|
January 13, 2021 2:40 AM
Congress approved $600 stimulus checks for many Americans at the end of December 2020, and plenty of Bigforkers have already welcomed the cash influx into their bank accounts.
The $600 federal payments are being sent to individual Americans who made less than $87,000, according to their 2019 tax returns, and to couples filing jointly who made less than $150,000.
The IRS has until Jan. 15 to distribute the checks, which arrive either through direct deposit or by mail.
However, tax filers who used a service like Turbo Tax or H&R Block may face delays because those checks were sent to unfamiliar bank account numbers.
Some Bigforkers already have their payments in hand, but it sounds like most of them won't be using their extra money to go shopping on Electric Avenue or book a dog-sledding tour with Base Camp Bigfork. A few of the area's first stimulus recipients shared a diversity of plans for how they'll use their extra money, but few of them expected to spend most of it on local commercial activity.
"There are one million things I could spend it on," said C. Baldwin, a Bigfork retiree, last week. She said she'd love to use the money to treat herself to something a little "frivolous," like a facial at a local spa, but she concluded she'd probably stay "more on the practical side" with her spending.
Baldwin said her options are still "really kind of up in the air," but she'll likely stash the money away in case she needs it when tax season rolls around this spring. Since the COVID-19 pandemic forced her to file for unemployment this year, Baldwin explained, she wants to make sure she has enough savings for whatever she might end up owing at the end of the fiscal year.

"I'll probably hold onto it," she said, looking wistful as she no doubt considered the spa treatment she could buy with those savings.
Baldwin wasn't the only one who felt obligated to put the stimulus money toward covering basic expenses.

Whit Mercer said it was an obvious choice to him to spend his extra $600 on rent—except, he pointed out, he isn't eligible for a check because he's enrolled as a college student. People who can be claimed as a dependent on someone else's tax return, or who did file a tax return themselves for 2019, are ineligible for the recent stimulus.
Mercer's disappointment was palpable as he walked his mom's dog, Jinglebell, along Grand Drive.
However, many of those who don't depend on the stimulus checks to help out with daily costs of living want to use the payments to support the people who need those funds more desperately.
The consensus among a group of women who call themselves The Wednesday Walkers or The Leisure Hikers was that they would donate their checks to others in the community who seem to need the money more than they do.
The ladies explained most of their group is retired and relatively financially comfortable, but they know a lot of people who could get a lot of use out of an extra $600.
One of the Wednesday Walkers was set on splitting her stimulus payment between her two grandchildren in their twenties, because she knew they have been "struggling," particularly as a result of the pandemic.
Donna Barten, an Alabamian who spent the past few months with family in Bigfork, had a similar idea. "I'd like to get new landscaping," she mused, but as she gave it more thought, she realized, "we have nice landscaping."
Instead, she decided, she'd like to donate her stimulus check to a nonprofit for people with autism, since one of her sons is on the autism spectrum.
"Thankfully, we don't need it," Barten said of the stimulus payment. "I want to do the most I can with that $600."
Reporter Bret Anne Serbin may be reached at (406)-758-4459 or bserbin@dailyinterlake.com.
---