'The more things change, the more they stay the same'
by
Rebekah King
|
July 28, 2021 2:30 AM
One of my first excursions to Bigfork was on Mother's Day with my daughter. She was young, 4 or 5 perhaps, and we journeyed across the lake for the ballet at the Bigfork Center for the Performing Arts. It was a mother-daughter date, complete with reservations at Grille 459.
I remember the food more clearly than the performance. I ordered spareribs, and my daughter, with her prematurely developed pallet, the mahi-mahi. We sat at a two-top near the server station and had a perfect lunch.
It was this one experience, 10 years ago, that will forever make the Grille one of my landmarks of Bigfork.
Bigfork is full of landmarks that are as personal and varied as the people themselves. For many, it is the Wild Mile and single-lane bridge, where jumping off serves as a rite of passage for Bigfork youth.
Others think of Electric Avenue and the historic businesses that call it home: the playhouse, Bigfork Inn, Eva Gates and the Garden Bar. There are also places of the past that exist only as landmarks in our minds ... Frame of Reference, Brookies Cookie, The Jug Tree.
It was the Greek philosopher Hericlitus who said, "All things pass, and nothing stays...comparing...to the flow of a river...you could not step twice into the same river." And Bigfork, much like our beloved Swan River, is and is not the same as it was. Frame of Reference is now Bigfork Design, while FoR Fine Art has taken up residency in the Collage Building. Lake Baked is thriving at the Brookies location, and the Jug Tree morphed into the Liquor Barn, while its landmark storefront became home to Mountain Vibes Gallery. Soon, even the historic single-lane bridge will be replaced, and while it will look similar, we will all know it is not the same.
Amidst all the changes, there is another quote that has frequented my thoughts, "The more things change, the more they stay the same." It has offered reassurance from the continual news stories of the affordable housing crisis and employee shortages. It has served as a security blanket through the onslaught of opinion posts blasting — depending on your camp — tourists and locals alike. It also created a sort of mental sanctuary as I watch businesses change owners, hours, and operations. But mostly, it has reaffirmed that we will come out of this okay. I cannot believe the changes we are currently experiencing will affect Bigfork on a deeper level. If anything, they're cementing the status quo — our appreciation for Bigfork, its people, and its businesses -and providing an opportunity to share with others our personal landmarks, whatever they may be.
The Double Eagle Building, which houses Electric Buffalo Gallery and Montana Scene on its lower level, was once Chumley's Bar. Many still refer to the location as such. This is how I know many, myself included, will continue to call the upstairs, The Grille, long after they close their doors this Saturday.
While it is sad to say goodbye to any business in Bigfork, we know it creates an opportunity for another entrepreneur. So instead of goodbye, The Bigfork Area Chamber of Commerce would like to take this opportunity to say thank you and congratulations to Joel, his staff, and family, for 11 years of great food, conversation, and libations, as well as some really terrible jokes.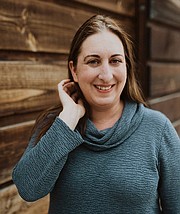 ---