Community raises $33K for injured kayaker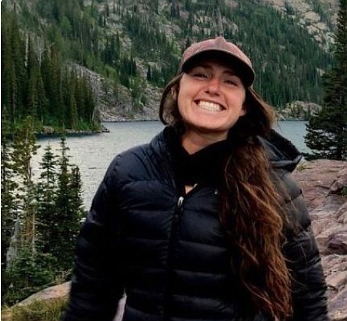 Kayaker Lindsay Ashton was injured during Friday evening's competition at the Bigfork Whitewater Festival.
by
MACKENZIE REISS
Bigfork Eagle
|
June 2, 2021 2:00 AM
The local community has raised over $33,000 for kayaker Lindsay Ashton who nearly drowned Friday on the Swan River. Ashton was not competing in the Bigfork Whitewater Festival, but instead was doing a few fun runs in her kayak down the river with friends. The section of water Ashton was paddling on is known as the Wild Mile for its sizable class IV rapids. Ashton suffered a head injury and was life flighted to Kalispell Regional Medical Center where she remains in a coma in the intensive care unit, according to a GoFundMe page established for her benefit.
"Anyone who has met Lindsay knows how much of a joy she is to be around, and has undoubtedly been affected by her cheerful and wonderful personality," wrote Finan Lund Andersen, a friend of Ashton's who started the fundraiser. "Lindsay would do anything for her friends and family, and she sure could use our help at this time."
Ashton had an MRI yesterday, according to her page on CaringBridge.org, a site used to update friends and family on individual's status while they undergo medical treatment. An update posted by Autumn Barnes noted that she is depending less on supplemental oxygen and results from the MRI were deemed neutral by Ashton's doctors, the post stated.
"The imaging doesn't show any physical brain damage that could have been caused by a concussion or swelling. But, the caveat is that brain damage caused by lack of oxygen doesn't show up in MRI images, so it's back to waiting to see how Lindsay fairs as they continue to slowly ween her off the seizure medication," the update read.
Ashton is a Helena native who currently resides in Missoula. She works as a wildland firefighter during the summer and enjoys spending time outdoors either skiing, mountain biking or paragliding, her GoFundMe page stated.
More than 450 donors have contributed to Ashton's fundraiser to date. The GoFundMe page for Ashton can be found at https://gf.me/v/c/t36/support-for-lindsay-ashton.
---