Valkyries close season with fourth place finish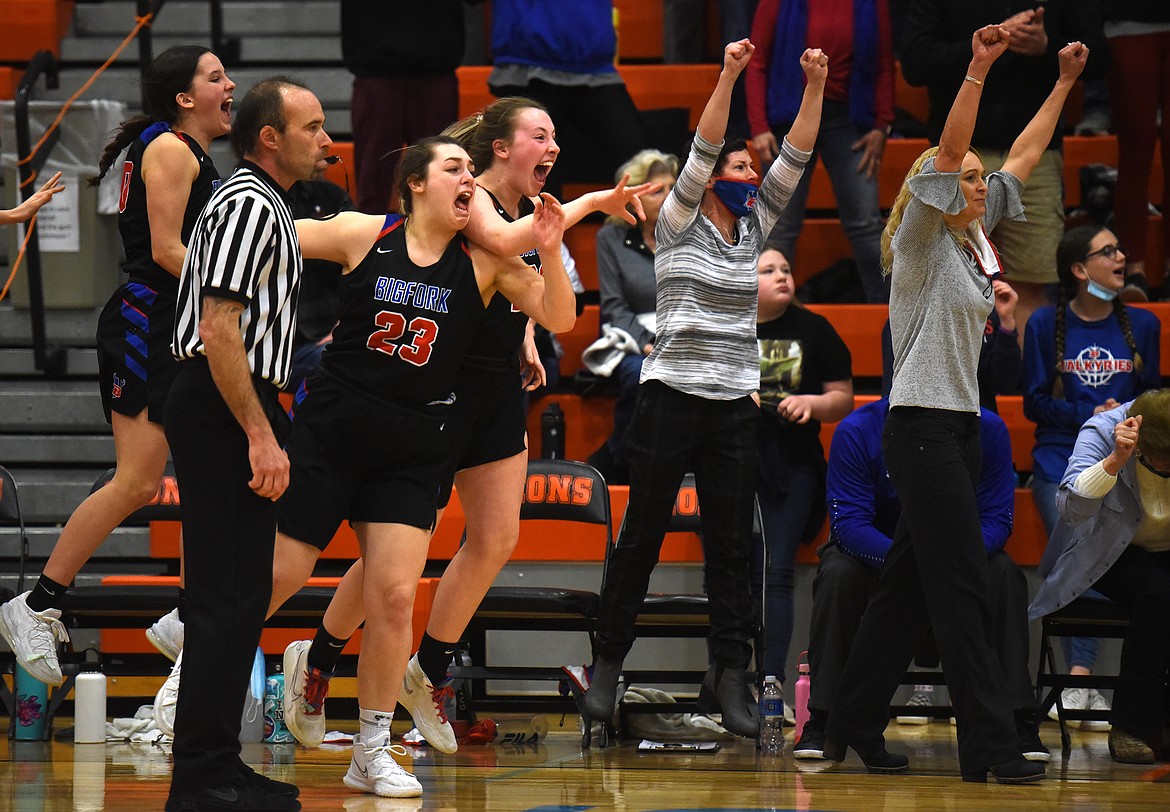 The Bigfork bench celebrates after the Valkyries victory over Thompson Falls in the consolation semifinals Friday. Jeremy Weber/Bigfork Eagle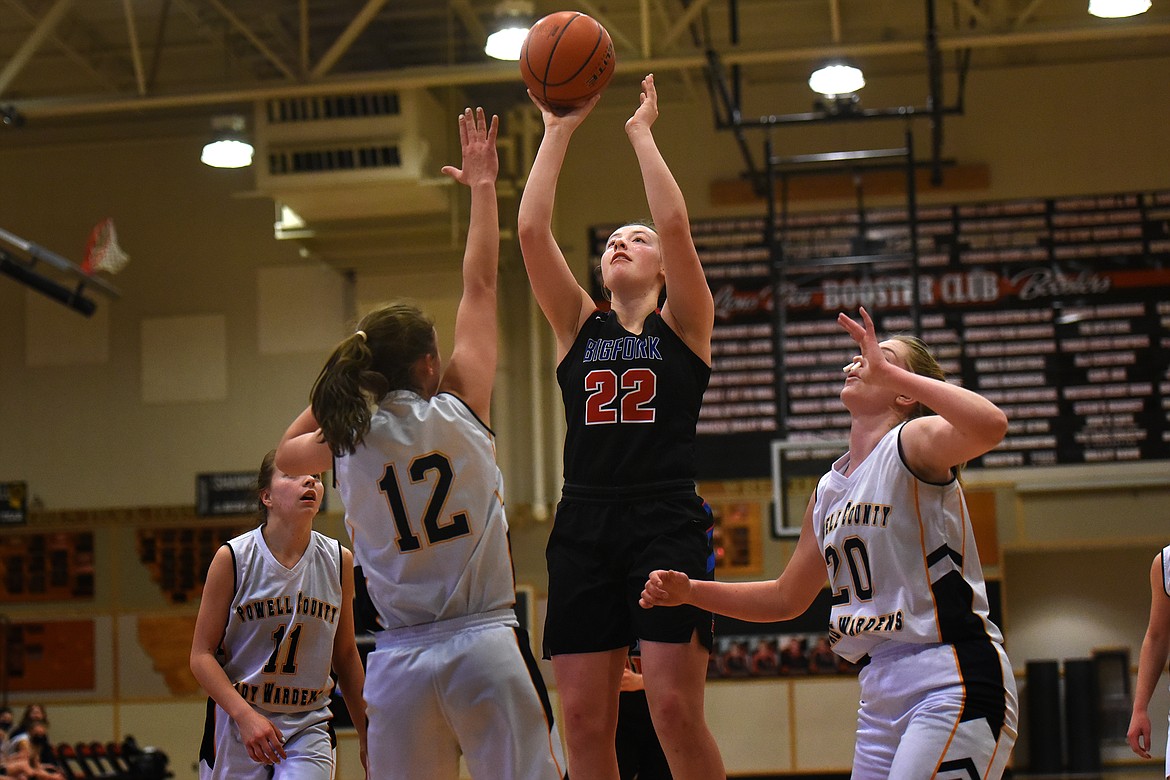 The Valkyries battled it out on the court during the Western B Divisional Basketball Tournament in Eureka last weekend. Jeremy Weber/Bigfork Eagle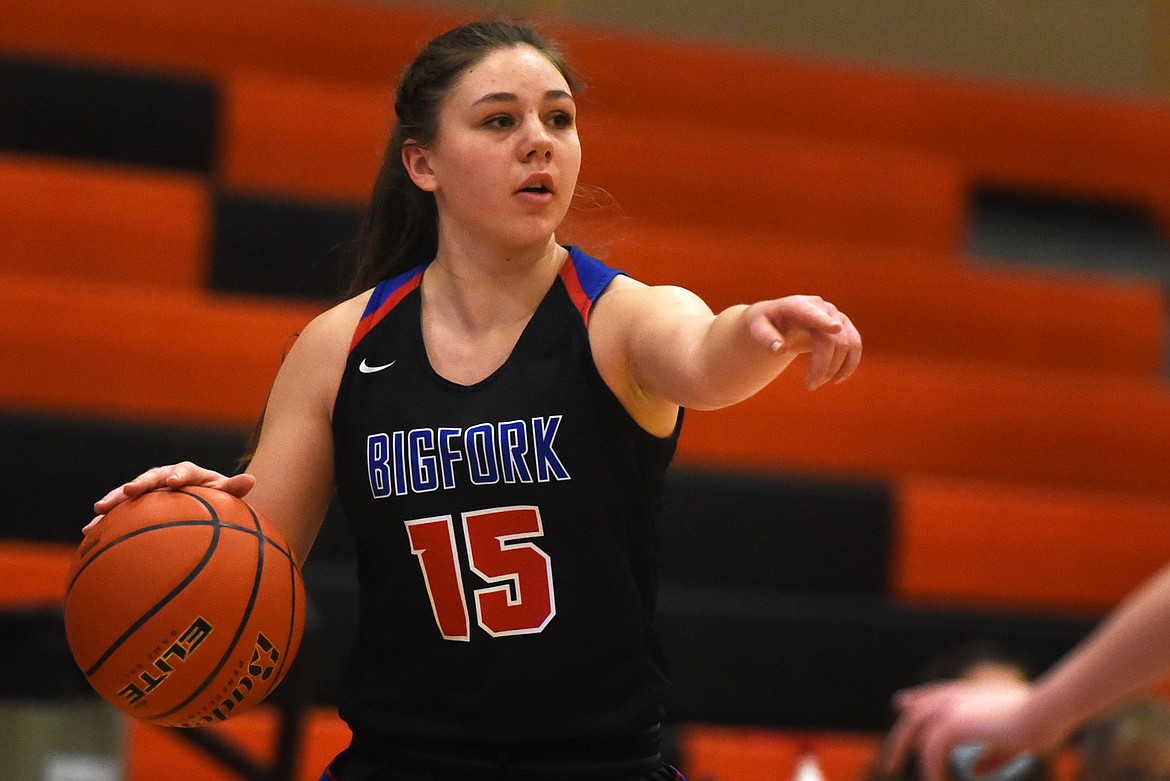 The Valkyries battled it out on the court during the Western B Divisional Basketball Tournament in Eureka last weekend. Jeremy Weber/Bigfork Eagle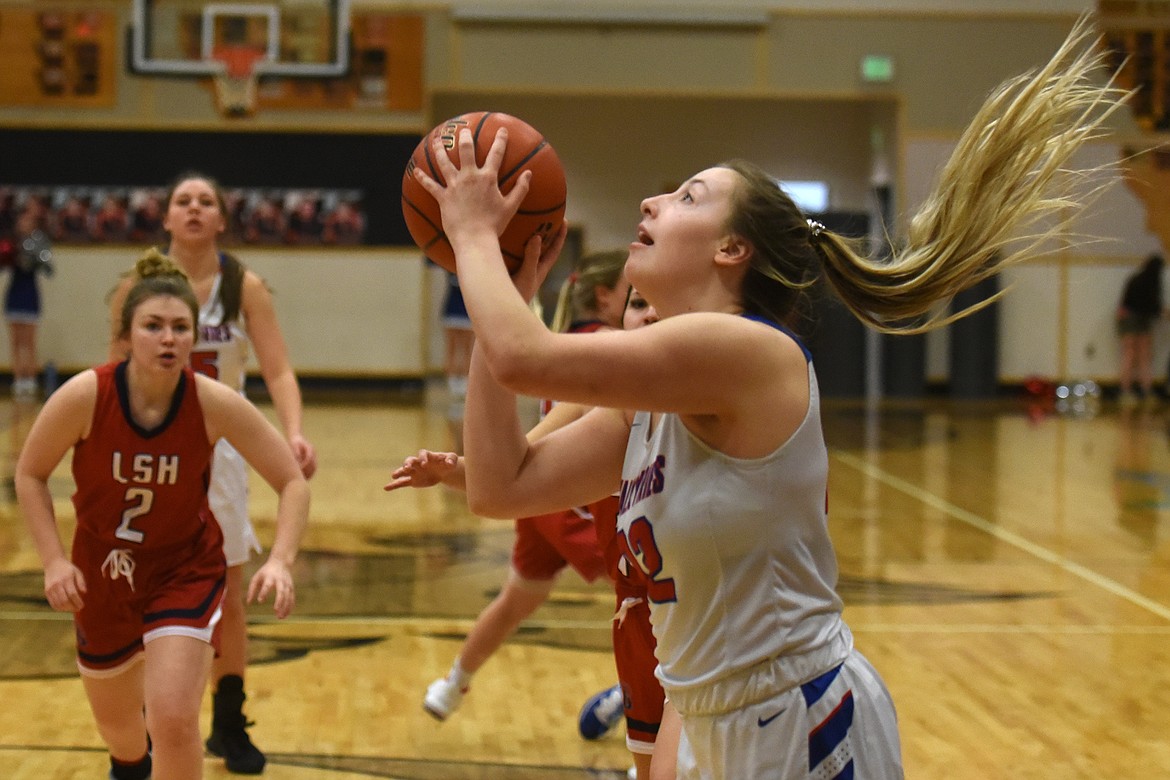 The Valkyries battled it out on the court during the Western B Divisional Basketball Tournament in Eureka last weekend. Jeremy Weber/Bigfork Eagle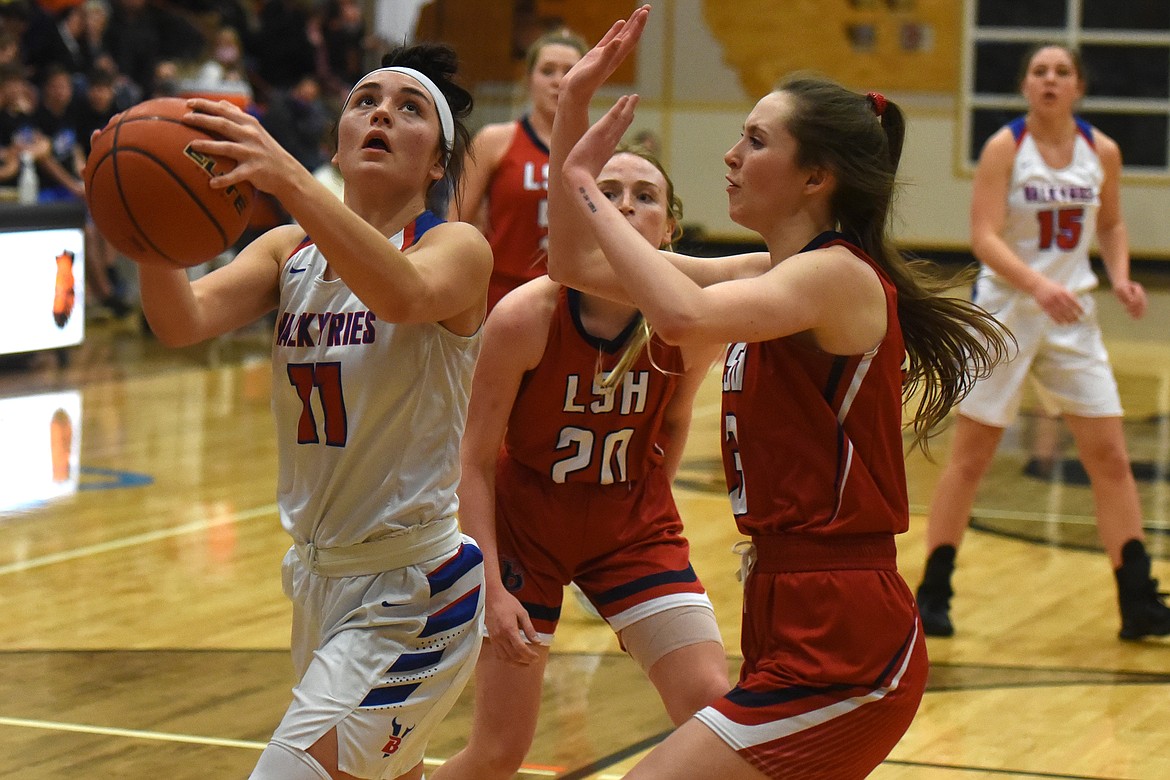 The Valkyries battled it out on the court during the Western B Divisional Basketball Tournament in Eureka last weekend. Jeremy Weber/Bigfork Eagle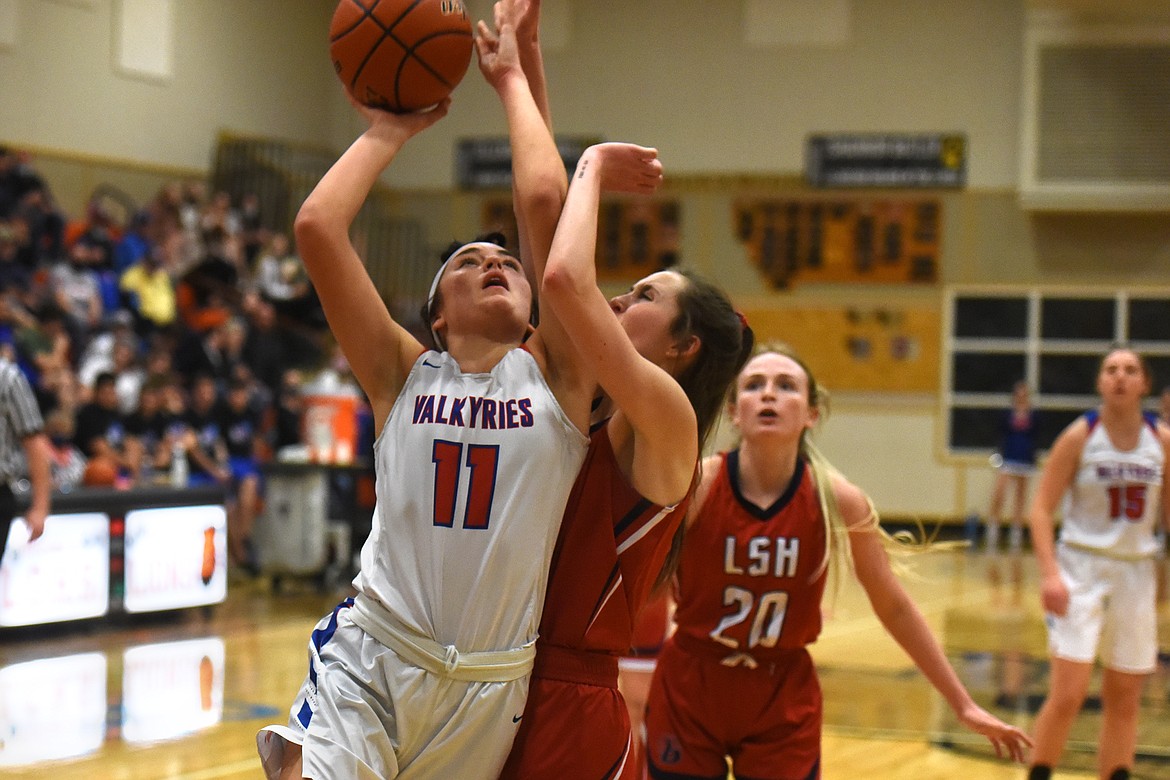 The Valkyries battled it out on the court during the Western B Divisional Basketball Tournament in Eureka last weekend. Jeremy Weber/Bigfork Eagle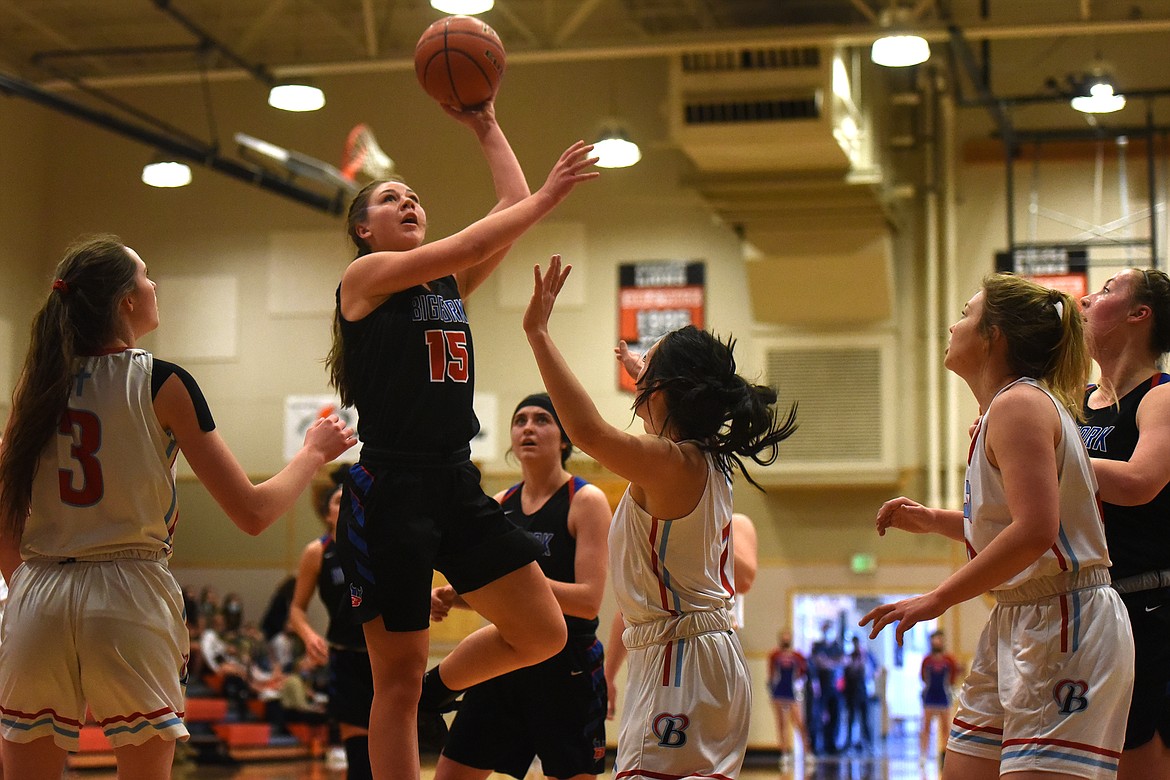 The Valkyries battled it out on the court during the Western B Divisional Basketball Tournament in Eureka last weekend. Jeremy Weber/Bigfork Eagle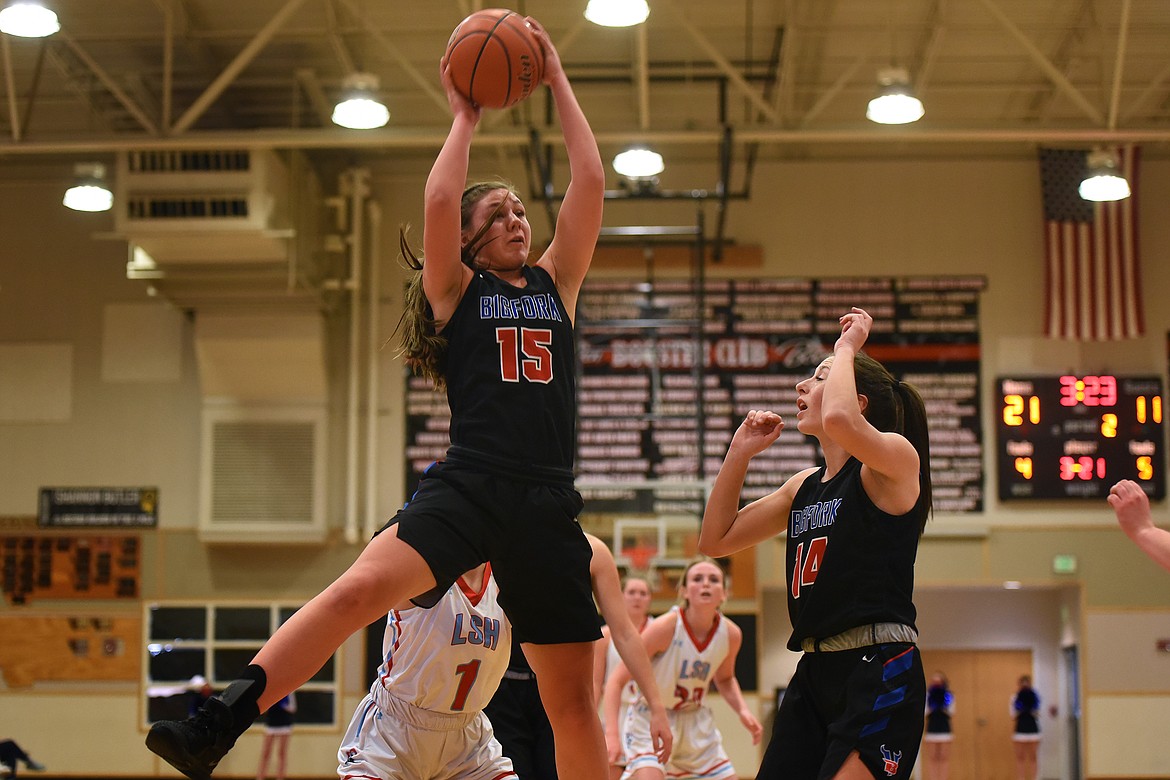 The Valkyries battled it out on the court during the Western B Divisional Basketball Tournament in Eureka last weekend. Jeremy Weber/Bigfork Eagle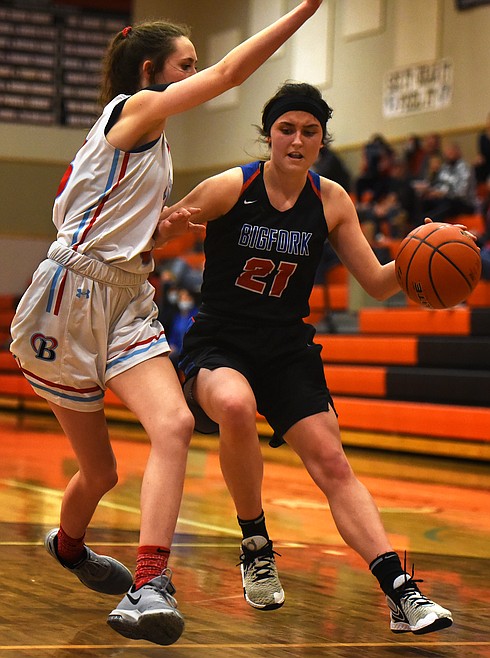 The Valkyries battled it out on the court during the Western B Divisional Basketball Tournament in Eureka last weekend. Jeremy Weber/Bigfork Eagle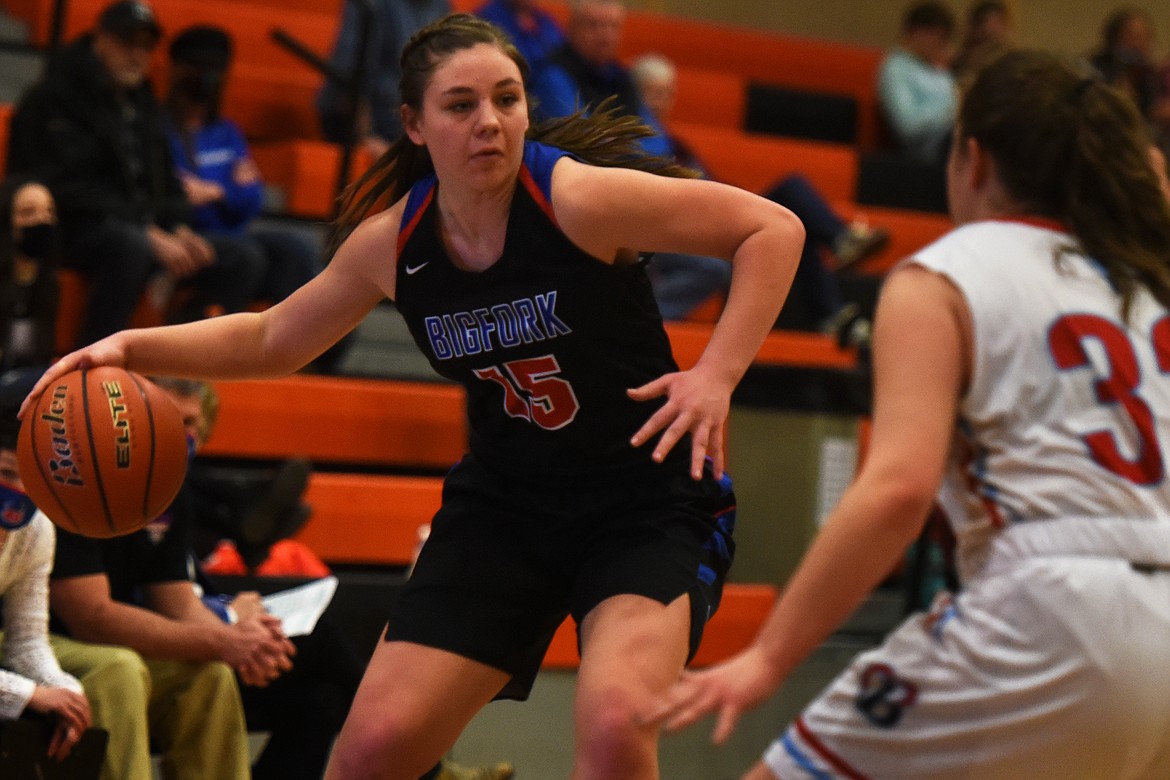 The Valkyries battled it out on the court during the Western B Divisional Basketball Tournament in Eureka last weekend. Jeremy Weber/Bigfork Eagle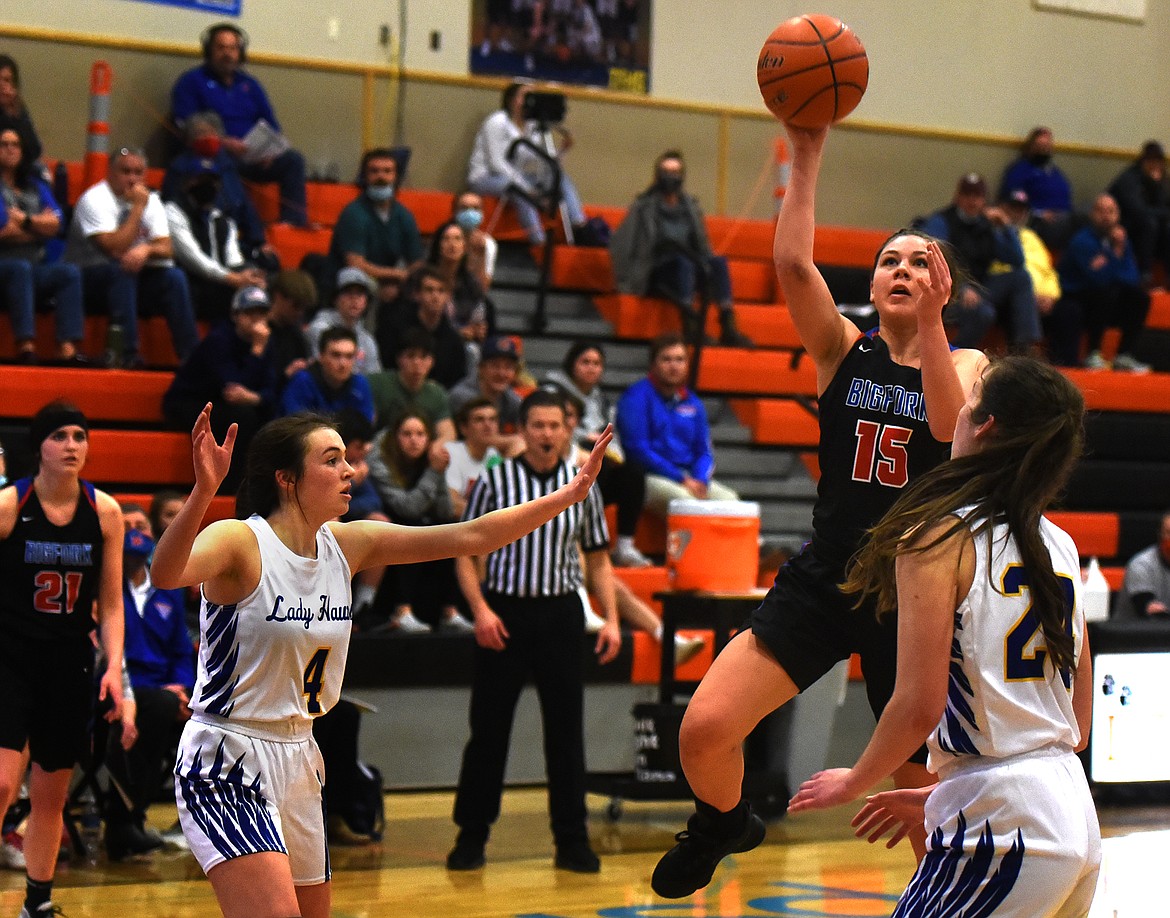 The Valkyries battled it out on the court during the Western B Divisional Basketball Tournament in Eureka last weekend. Jeremy Weber/Bigfork Eagle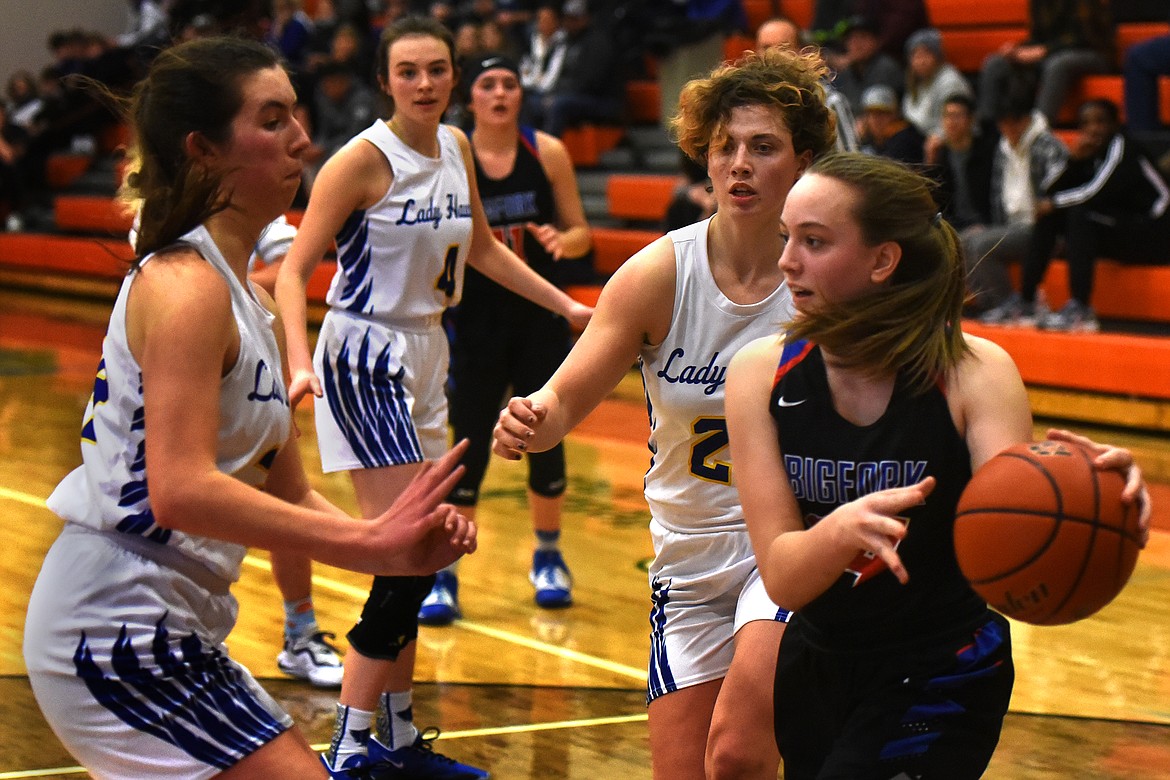 The Valkyries battled it out on the court during the Western B Divisional Basketball Tournament in Eureka last weekend. Jeremy Weber/Bigfork Eagle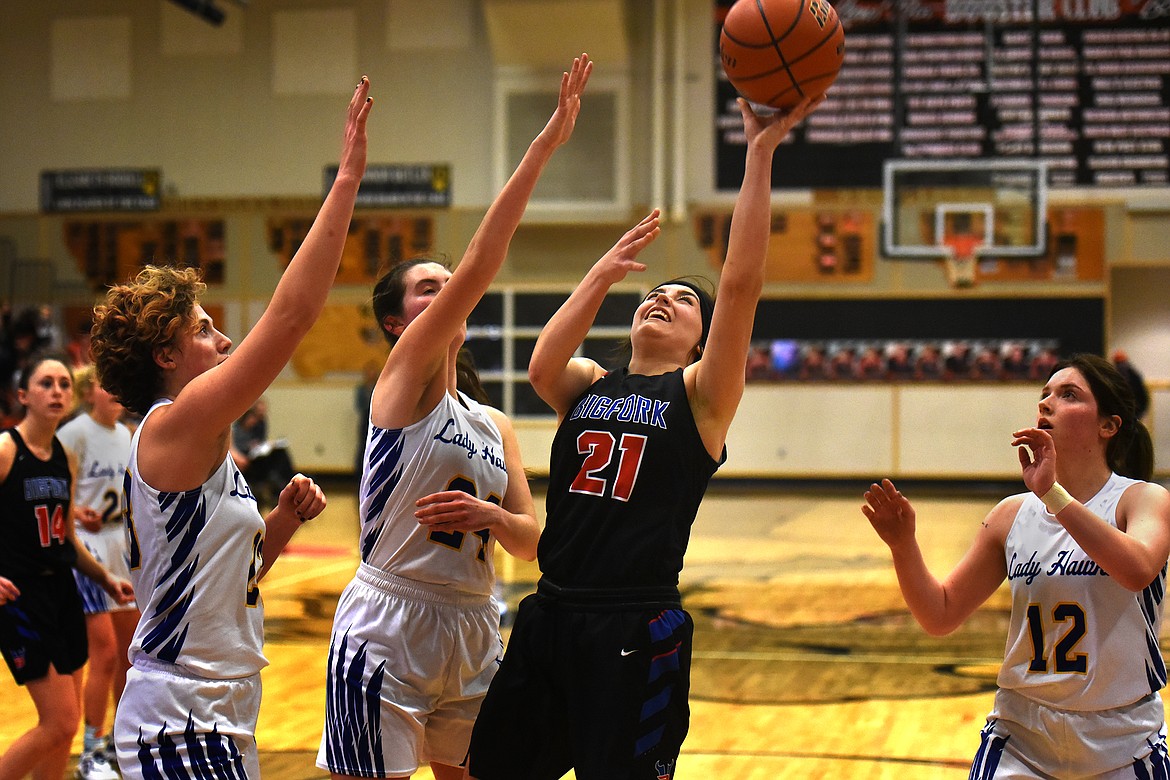 The Valkyries battled it out on the court during the Western B Divisional Basketball Tournament in Eureka last weekend. Jeremy Weber/Bigfork Eagle
The Valkyries battled it out on the court during the Western B Divisional Basketball Tournament in Eureka last weekend. Jeremy Weber/Bigfork Eagle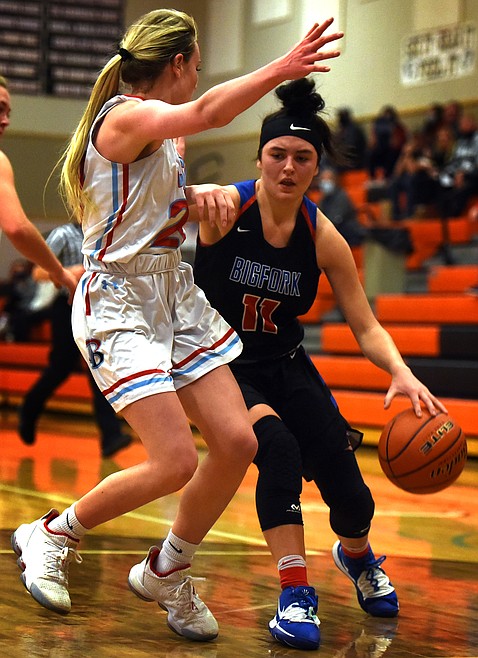 The Valkyries battled it out on the court during the Western B Divisional Basketball Tournament in Eureka last weekend. Jeremy Weber/Bigfork Eagle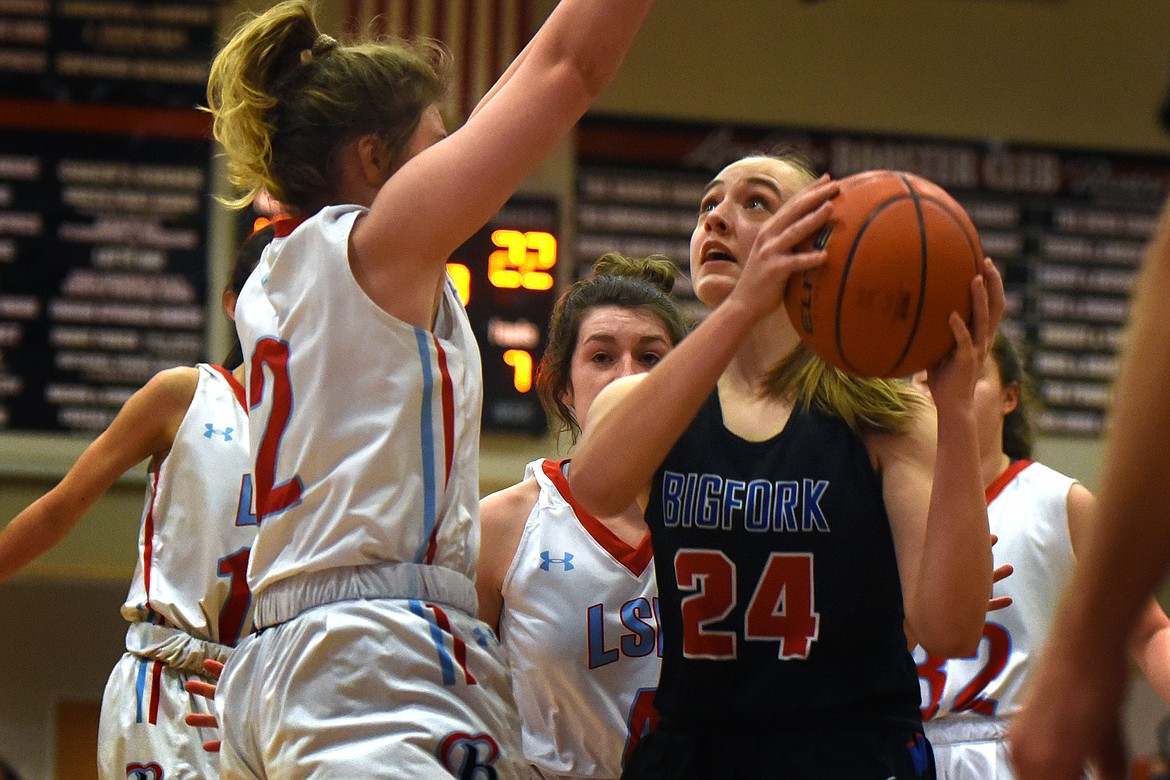 The Valkyries battled it out on the court during the Western B Divisional Basketball Tournament in Eureka last weekend. Jeremy Weber/Bigfork Eagle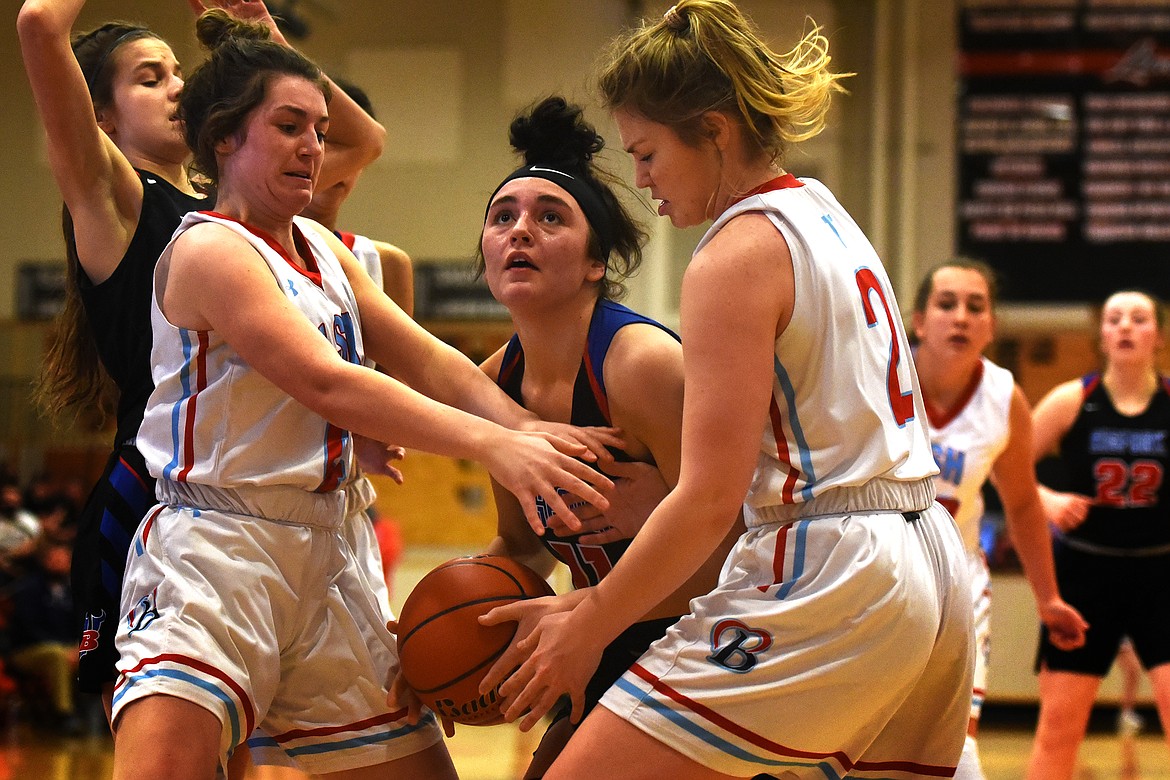 The Valkyries battled it out on the court during the Western B Divisional Basketball Tournament in Eureka last weekend. Jeremy Weber/Bigfork Eagle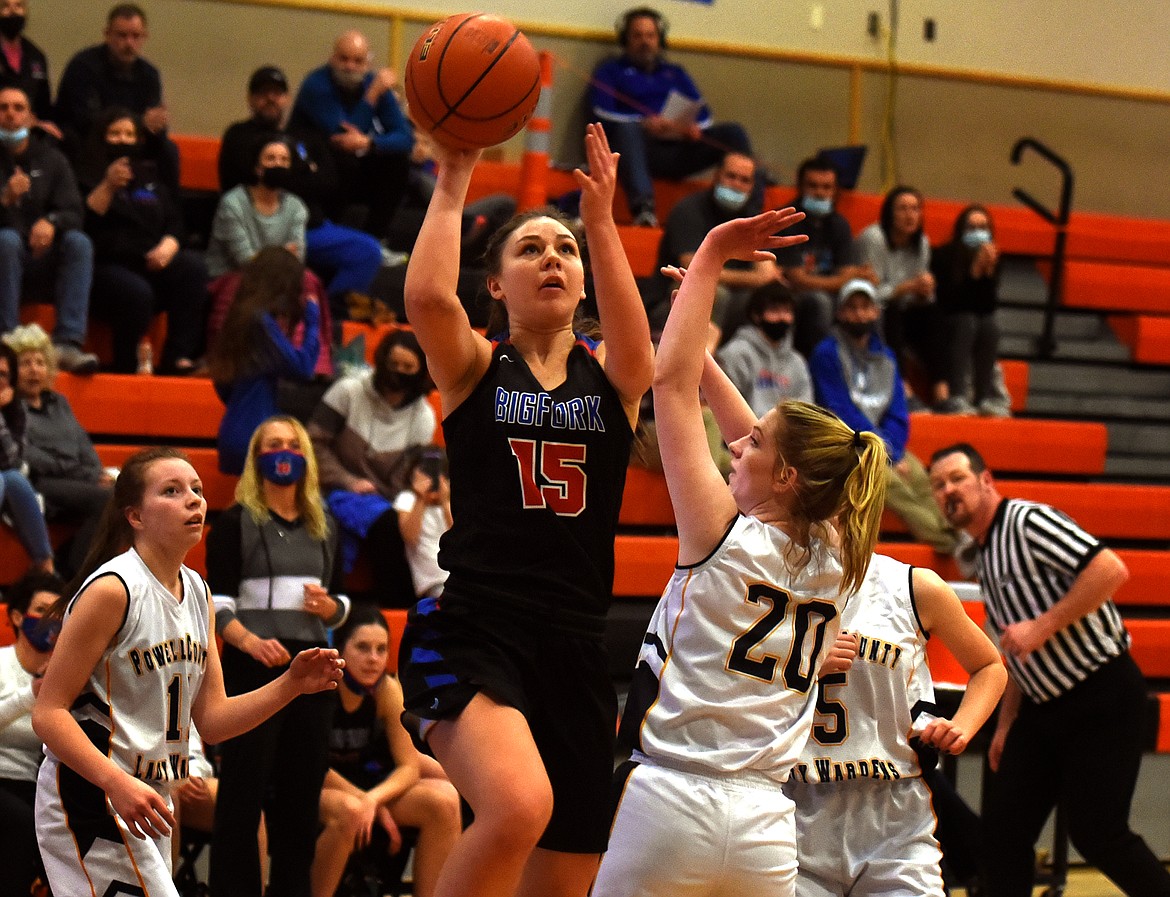 Bigfork's Madison Chappuis goes up for a shot over Deer Lodge defender Emma Johnson in the fourth quarter of the Valkyries 51-14 win at the Western B Divisional Basketball Tournament Thursday. Jeremy Weber/Bigfork Eagle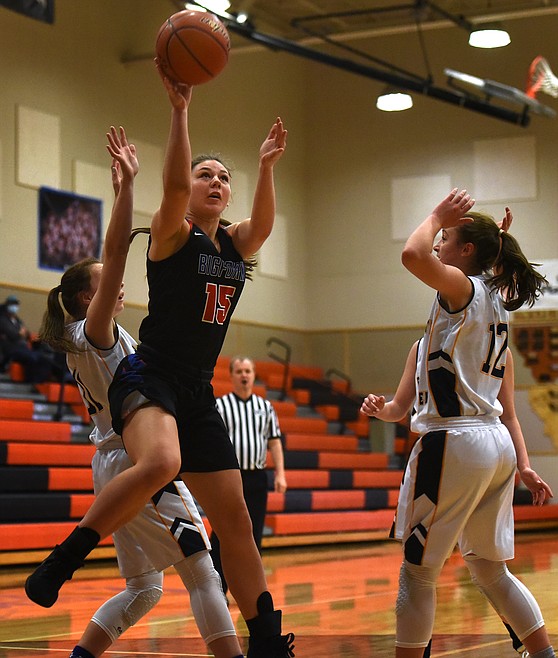 The Valkyries battled it out on the court during the Western B Divisional Basketball Tournament in Eureka last weekend. Jeremy Weber/Bigfork Eagle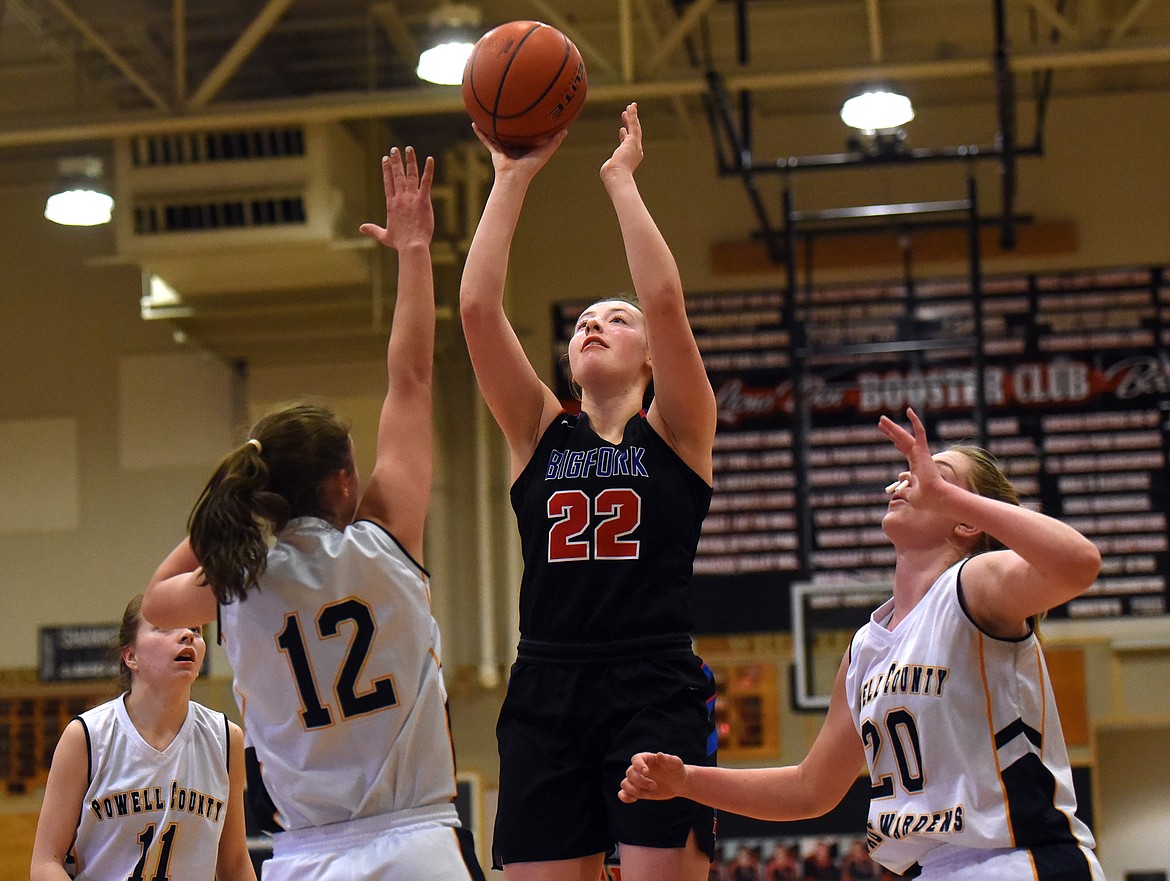 Bigfork's Scout Nadeau goes up for two of her game-high 12 points in the Valkyries 51-14 win over Deer Lodge at the Western B Divisional Basketball Tournament in Eureka Thursday. Jeremy Weber/Bigfork Eagle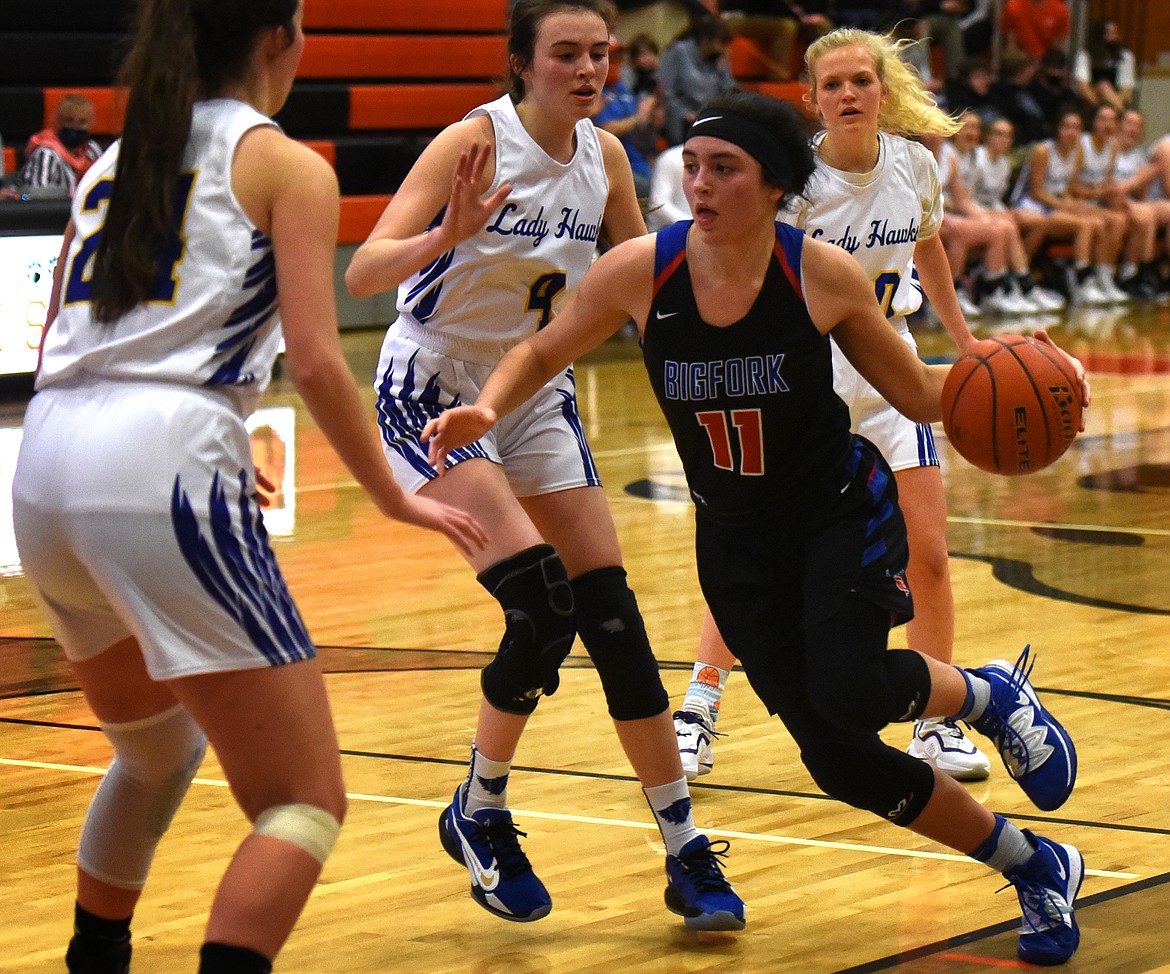 The Valkyries battled it out on the court during the Western B Divisional Basketball Tournament in Eureka last weekend. Jeremy Weber/Bigfork Eagle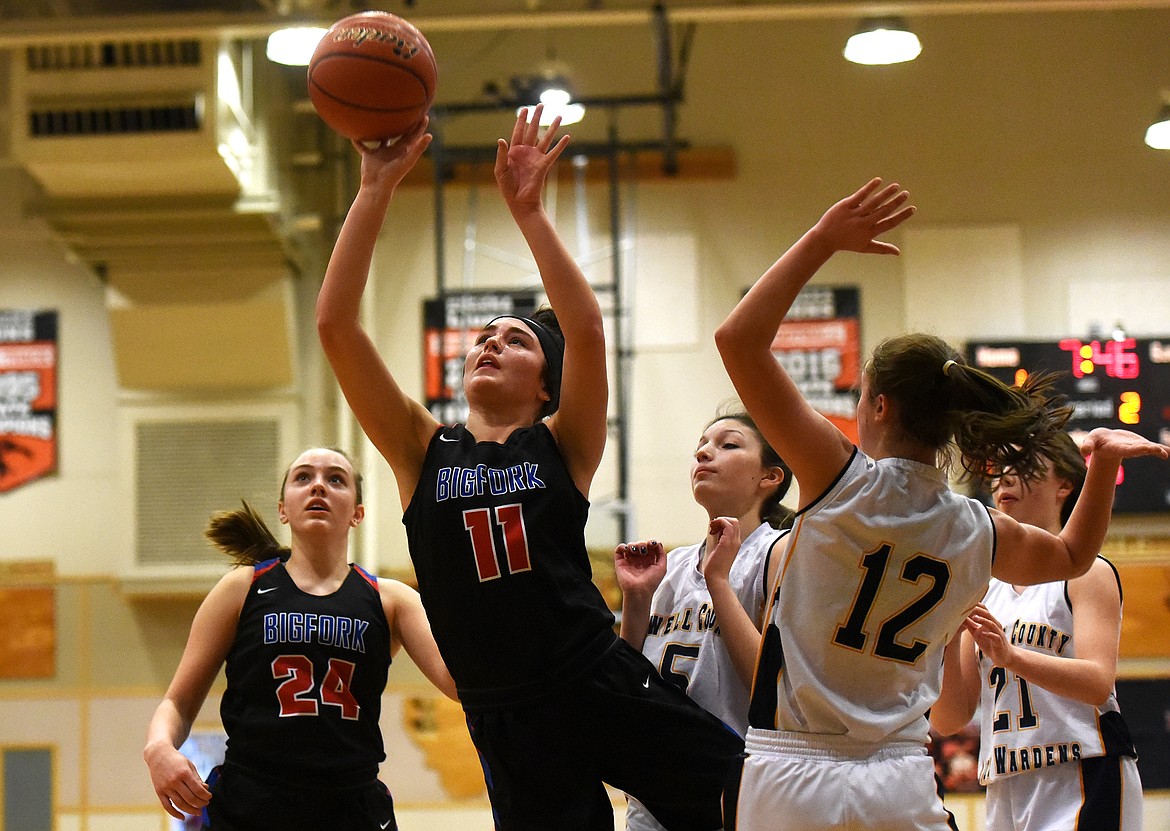 Bigfork's Emma Berreth pulls up for a tough shot in the second quarter of the Valkyries win over Deer Lodge at the Western B Divisional Basketball Tournament in Eureka Thursday. Jeremy Weber/Bigfork Eagle
Previous
Next
by
JEREMY WEBER
For the Eagle
|
March 10, 2021 2:30 AM
The Valkyries basketball season came to a close just short of a trip to the state tournament over the weekend as Bigfork went 2-2 to finish fourth in the Western B Divisional Tournament in Eureka.
A pair of losses to Loyola kept the Valkyries from making a second consecutive trip to state as Bigfork earned wins over Deer Lodge and Thompson Falls at the tournament.
The Valkyries never led in their tournament opener as they fell to Loyola 52-35 Wednesday. Emma Berreth scored 13 and Scout Nadeau added 12 points, but no other Bigfork player had more than three points in the loss.
Bigfork bounced back with a dominant performance against Deer Lodge Thursday, using balanced scoring and stingy defense to down Deer Lodge 51-14. Nadeau and Madison Chappuis each picked up two fouls in the game's opening minutes as both teams struggled to score in the game's opening quarter. The Valkyries led 6-1 after eight minutes, but Bigfork used a 16-5 second-quarter run to grab a 22-6 halftime lead.
Alexis Saari scored five quick points to open the second half for Bigfork and the Valkyries went on a 22-0 run in the game's final 12 minutes on their way to the win. Nadeau led the Valkyries with 12 points in the win while Berreth had nine, Chappuis and Callie Gembala each scored eight, Saair had six points and Audrey Buenz and Quinn Nissan had four points.
Berreth scored 16 of her game-high 31 points in the third quarter Friday morning as the Valkyries narrowly defeated Thompson Falls in the consolation semifinal, 52-50.
Bigfork led by as many as eight in the first half, but the Lady Blue Hawks battled back to take a 19-17 lead before Callie Martinz tied the game with a spinning shot in the lane just before halftime.
The teams were knotted at 37-37 heading into the fourth quarter, where a Gembala basket on an assist from Chappuis put the Valkyries up 50-46 with 38 seconds to play. Thompson Falls answered with a three-point play to cut the lead to one, but Berreth and Buenz combined to hit three free throws in the final 19 seconds to help Bigfork secure the win.
The Valkyries saw their state tournament hopes dashed in the fourth quarter of the consolation final against Loyola Friday afternoon as Bigfork fell to the Breakers, 51-36.
Bigfork trailed 25-22 at the half but could not overcome the deficit in the final 16 minutes of play as Loyola held on for the win.
Nadeau finished with 11 points to lead the Bigfork effort with Saari added 10.
The Valkyries finish the season with nine wins and 10 losses.
Loyola 11 14 10 16 - 51
Bigfork 8 14 6 8 - 36
BIGFORK - Emma Berreth 4, Madison Chappuis 4, Alexis Saari 10, Scout Nadeau 11, Callie Gembala 4, Callie Martinz 3.
LOYOLA - Brooke Twite 2, Natalie Clevenger 15, Laney Denning 2, Lani Walker 14, Evelyn Demblan-Dechans 8, Giovanna Horner 2, Kelsey Esh 6, Linnea Schaefer 2.
Thompson Falls 5 14 18 13 - 50
Bigfork 5 14 18 15 - 52
BIGFORK - Emma Berreth 31, Audrey Buenz 6, Madison Chappuis 6, Alexis Saari 1, Callie Gembala 6, Callie Martinz 2.
THOMPSON FALLS - Ellie Baxter 2, Chesney Lowe 2, Riley Wilson 3, Faith Frields 6, Jody Detlaff 16, Megan Baxter 21.
Deer Lodge 1 5 8 0 – 14
Bigfork 6 16 11 18 – 51
BIGFORK – Emma Berreth 9, Audrey Buenz 4, Madison Chappius 8, Alexis Saari 6, Scout Nadeau 12, Quinn Nissan 4, Callie Gembala 8.
DEER LODGE – Taryn Lamb 9, Courtney Boese 3, Natalie Spring 2.
Bigfork 6 5 13 11 - 35
Loyola 15 14 15 8 - 52
BIGFORK — Emma Berreth 13, Scout Nadeau 12, Callie Gembala 3, Madison Chappius 2, Callie Martinz 2, Ellie Jordt 2, Alexis Saari 1.
LOYOLA — Lani Walker 17, Natalie Clevenger 11, Brook Twite 8, Kelsey Esther 8, Lenae Schafer 4, Laney Denning 4.
---