Valkyries takes second at state swimming meet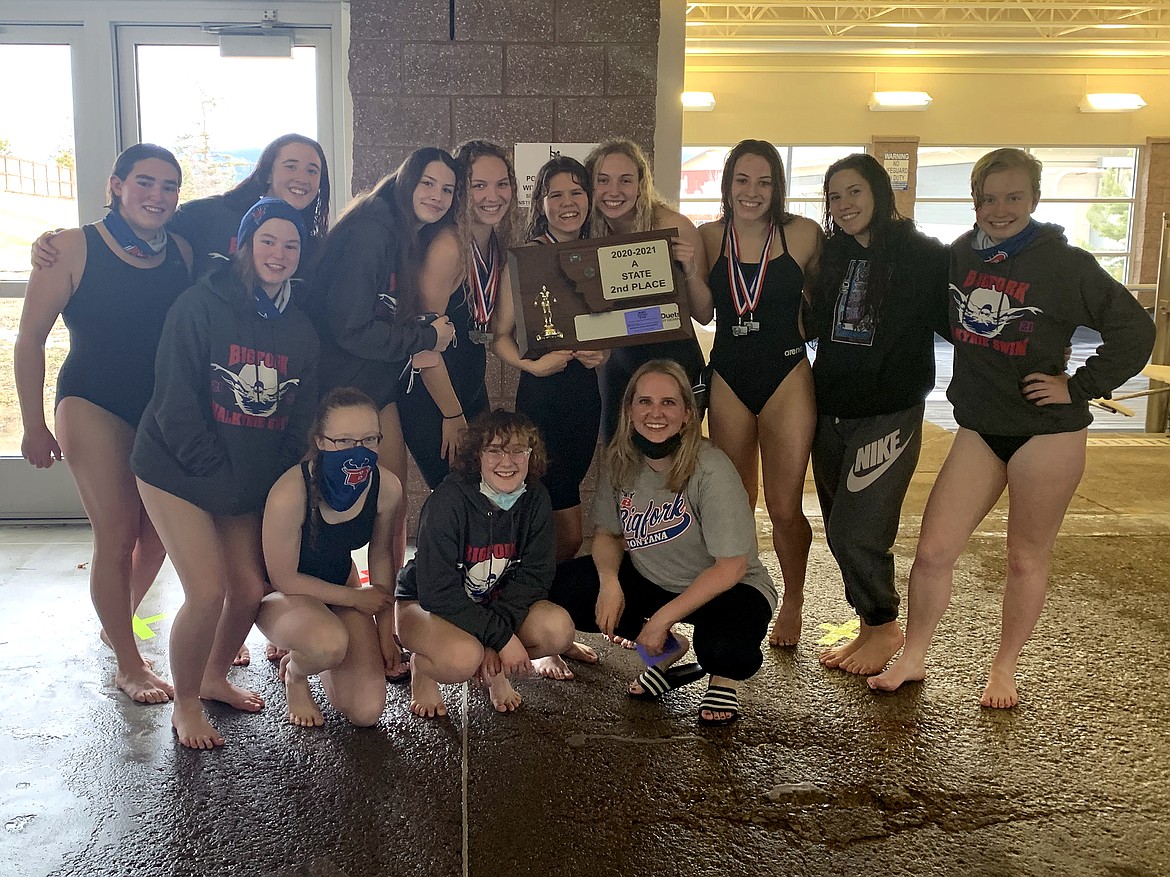 The Valkyries swim team celebrates after winning second place at the Class A State Swim Meet in Polson. Pictured are Soraya Brevik, Kylie Kinslow, Erika Dowling, Ashlyn McGill, Coralynn Shillam, Anna Thompson, Sydney Slawter, Sophi Logue, Coach Charlotte Ball, Shelby Thompson, Allie Reichner, Olivia Pendlay and Grace Stewart. (Photo courtesy of Charlotte Ball)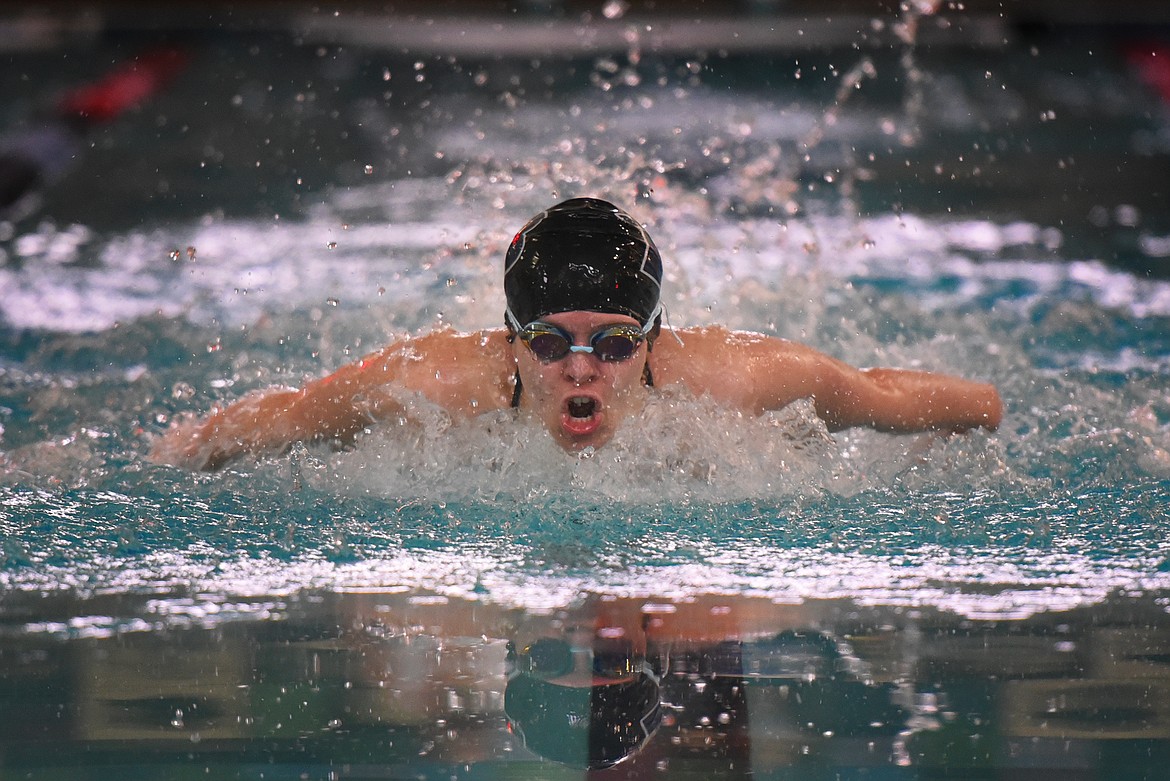 Sophi Logue battles her way to a first place finish in the 100 butterfly at the Cat/Dog Invitational in Whitefish Saturday. Jeremy Weber
Previous
Next
by
JEREMY WEBER
For the Eagle
|
March 10, 2021 2:10 AM
The Valkyries brought home 14 medals and their first-ever state-level trophy from the Class A State Swim Meet in Polson Saturday, doubling the number of medals the team earned at the meet a year ago.
Bigfork's swimmers combined to earn eight top-three finishes, including two gold medals, silver medals in four events and two bronze medals. The team finished second overall.
It wasn't until the meet was nearing its end that Valkyries head swimming coach Charlie Ball noticed that her team was in position to reach the medal stand. Focused on coaching her swimmers to their best possible individual performances, she didn't realize that her Bigfork squad was about to finish second for the first time in the team's eight-year history.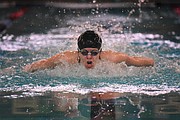 "I was so busy coaching that I didn't even notice the team standings until one of my swimmers pointed it out to me," Ball said. "It was definitely a surprise for us to take second place. An awesome surprise."
Junior swimmer Sophi Logue earned her second consecutive state title in the 100 butterfly, posting a time of 1:05.77 to outpace Whitefish's Nia Hanson by just over two seconds. Logue also posted a personal-best time of 1:04.91 to take second in the 100 backstroke, where teammate Sydney Slawter finished third as the Valkyries dominated the medal stand.
Senior swimmer Shelby Thompson earned Bigfork's other gold medal, taking first place in the 50 freestyle, finishing with a time of 26.05 seconds to edge out Hardin's Rylee Kogolshak, who finished second at 26.35 seconds. Slawter took third in the event as Bigfork again had two of the top three finishers.
The Valkyries opened the meet with a pair of silver medals as the relay team of Slawter, Logue, Thompson and Allie Reichner took second place in both the 200 medley and freestyle relays.
"That was a great start to the meet and it got the ball rolling for us early on," Ball said.
Also for the Valkyries, Reichner was ninth in the 100 breaststroke and 11th in the 50 freestyle.
Soraya Brevik was 11th in both the 200 and 500 freestyle races, Olivia Pendlay was 18th in the 200 freestyle and 100 backstroke and Coralynn Shillam was 15th in the 100 freestyle and 17th in the 50 freestyle. Ashlyn McGill took 16th in the 100 freestyle while Anna Thompson was 17th. Stewart Grace was 11th in the 100 breaststroke while Erika Dowling and Kylie Kinslow took 12th and 13th in the 100 breaststroke.
For Ball and the Valkyries, it was a great end to another successful season.
"As a coach, it's so great to see these swimmers reaching their potential - setting goals for themselves and then reaching those goals," Ball said. "Being a Class B team, being able to earn a second place trophy against Class A schools is very exciting."
Along with Shelby Thompson, Saturday was the final swim meet for seniors Reichner and Stewart.
---