Samaa Retreat Center opens in Bigfork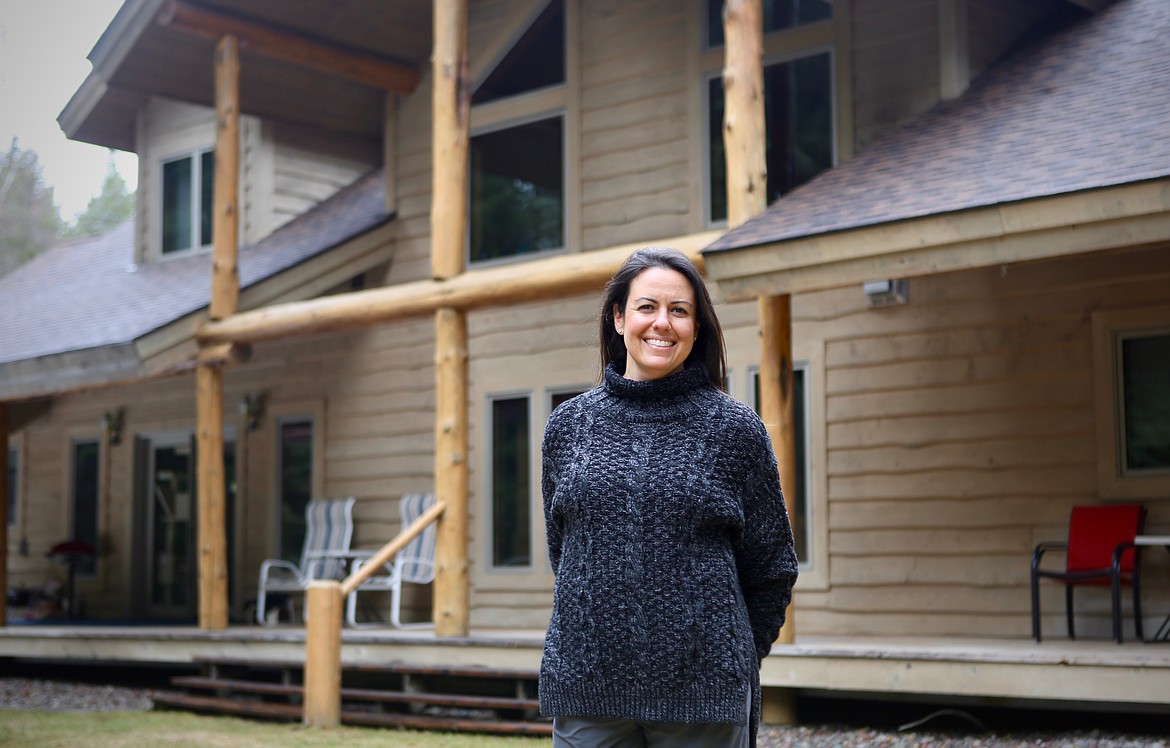 Carolina Cotman, owner of the Samaa Retreat Center, is pictured outside the center Thursday, March 25. Mackenzie Reiss/Bigfork Eagle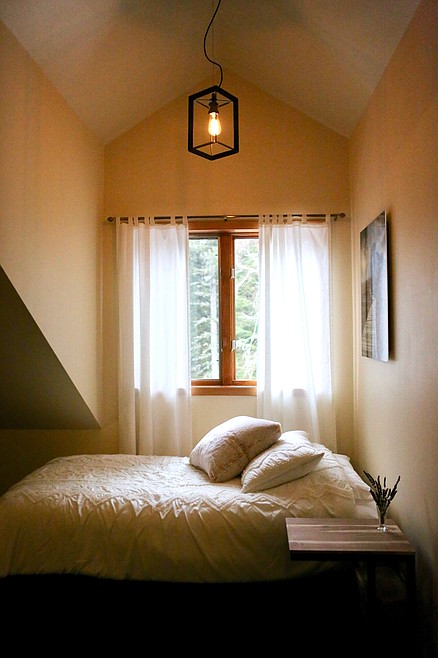 Light spills into a recently redecorated room at the Samaa Retreat Center. Mackenzie Reiss/Bigfork Eagle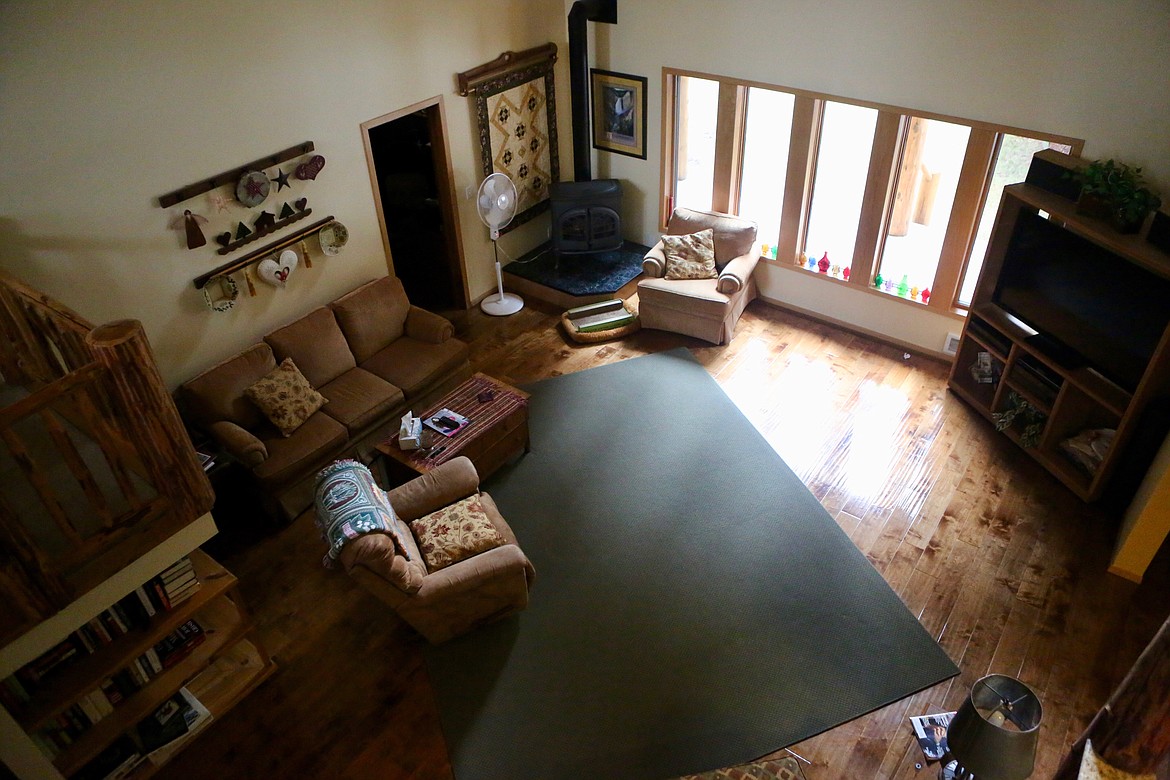 The living room area at Samaa Retreat Center.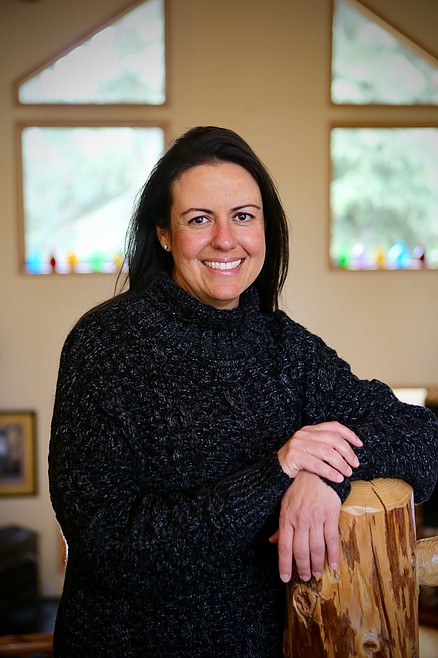 Carolina Cotman, owner of the Samaa Retreat Center, is pictured inside the center Thursday, March 25. Mackenzie Reiss/Bigfork Eagle
Previous
Next
Tucked into the forested foothills west of the Swan River is the newly minted Samaa Retreat Center. The main house sits on 10 acres distinguished by a series of meandering footpaths and a grassy expanse just behind the structure. For years the property served as a bed and breakfast known as the Candlewycke Inn, but was purchased in October 2020 by yoga instructor Carolina Cotman.
She plans to make the Areo Lane residence into a wellness center where she'll offer an array of retreat experiences ranging from getaways catered to business execs, photography enthusiasts, families and those looking to deepen their yoga practice.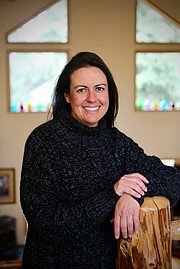 "I believe that we all need to get some distance from our daily activities. Creating that separation and that distance helps give us clarity," Cotman explained. "Tuning into nature again helps us go back to who we are. We have forgotten that. We think we are so civilized with technology and cities and the industrial age. We've lost where we come from and I think that has caused a lot of suffering."
Cotman also manages Curative Yoga in downtown Bigfork and oversees the yoga school Samaa Living based in Southern California.
She's organized yoga retreats in Montana that were attended by practitioners from both locations, but always used outside accommodations. Now she'll be able to craft the entire experience beginning the moment when guests step across the threshold.
"I think so many of us know our purpose in life, but we're constantly getting pulled away from it because of the busyness of activities of needing to make a living," she said. "Our mission is to not only to inspire, but to teach people how to discover their own purpose."
The center will still be open for traditional lodging this summer, but Cotman hopes to focus on retreat activities going forward. She's kicking off this year's slew of events with a 200-hour yoga teacher training in May, followed by a wellness retreat in June and a family-focused wellness getaway in July. Samaa Retreat Center will also be available for other entities to host retreats and they can either use Samaa Center staff to facilitate the wellness portion of those events or bring in their own practitioners.
Retreats at the Samaa Center will involve a mixture of group class time, meditation and communal meals. Participants in a yoga retreat, for example, would begin their day with a morning beverage and yoga class followed by breakfast and an activity or lecture. The afternoon would be occupied by lunch and downtime, during which guests could elect to have an optional treatment such as a massage before reconvening with the group for an evening class or meditation and dinner.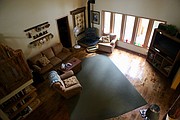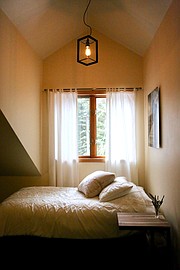 "We're just trying to get you out of that routine so we encourage you to either lie down and rest or take a walk," Cotman said of free time during a retreat. "It's more about going within."
She says it takes most participants, especially those traveling from larger metropolitan areas, two days to transition from their busy lives into the relaxed pace of a Samaa experience. In addition to providing a serene environment, Cotman said service and community are important aspects of Samaa gatherings. Guests are encouraged to lend a hand preparing meals or clean up in the kitchen and she's seen many participants develop lifelong friendships out of these experiences.
"We are not about fancy luxury — we are about community, making friendships and service," she noted.
Cotman isn't planning to transform the physical space in a major way either. She admired the way former owner Megan Moore kept up the property and wants to keep the Montana feel of the place.
"Our goal is to really provide serenity in the area. Quietness. To not change Montana for what it is," Cotman said. "It is important to let the community know that we love Montana the way it is."
---