Navigating rough waters: Local paddler ready to compete Bigfork Whitewater Festival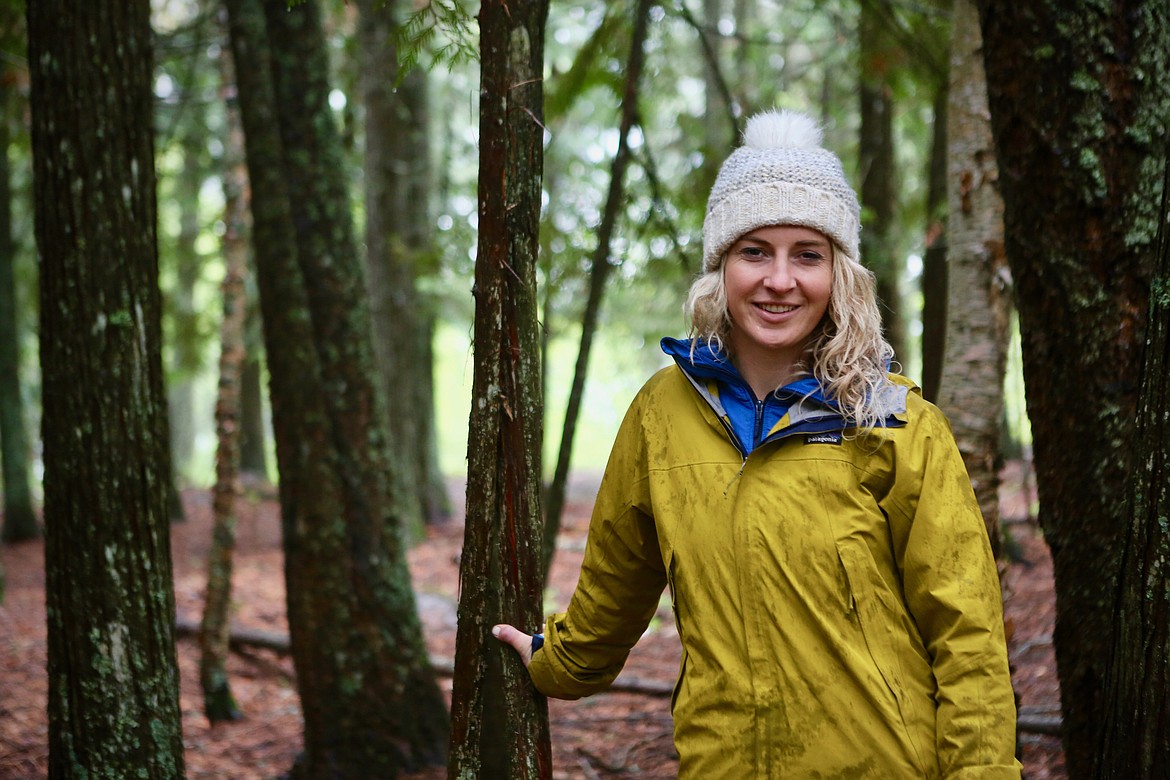 Local kayaker Liz Poole is pictured in Whitefish on a rainy Monday afternoon. Poole will join the competitive field at this weekend's Bigfork Whitewater Festival. Mackenzie Reiss/Bigfork Eagle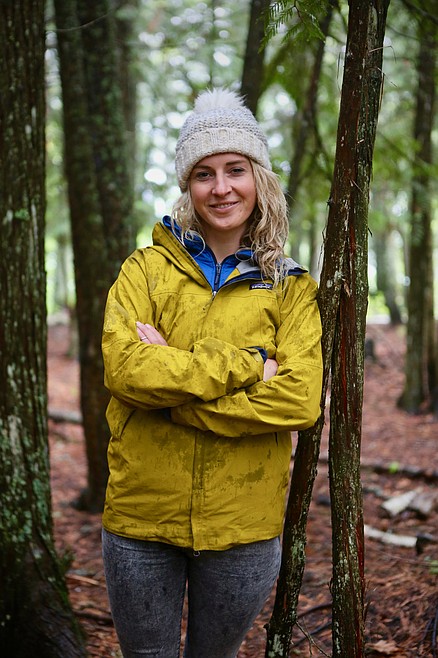 Local kayaker Liz Poole is pictured in Whitefish on a rainy Monday afternoon. Mackenzie Reiss/Bigfork Eagle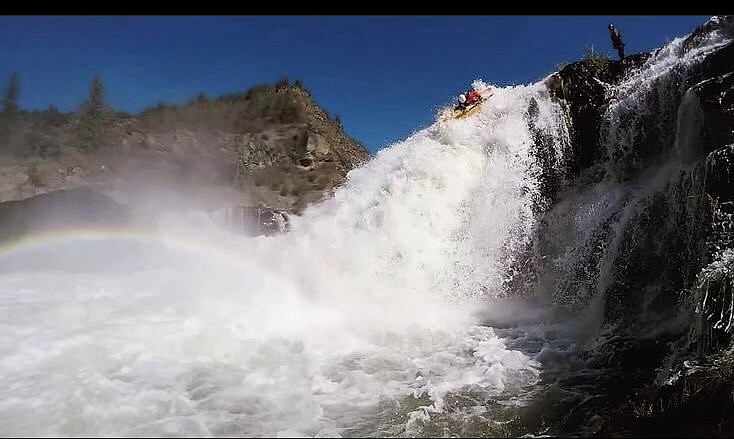 Liz Poole drops into some whitewater. Courtesy photo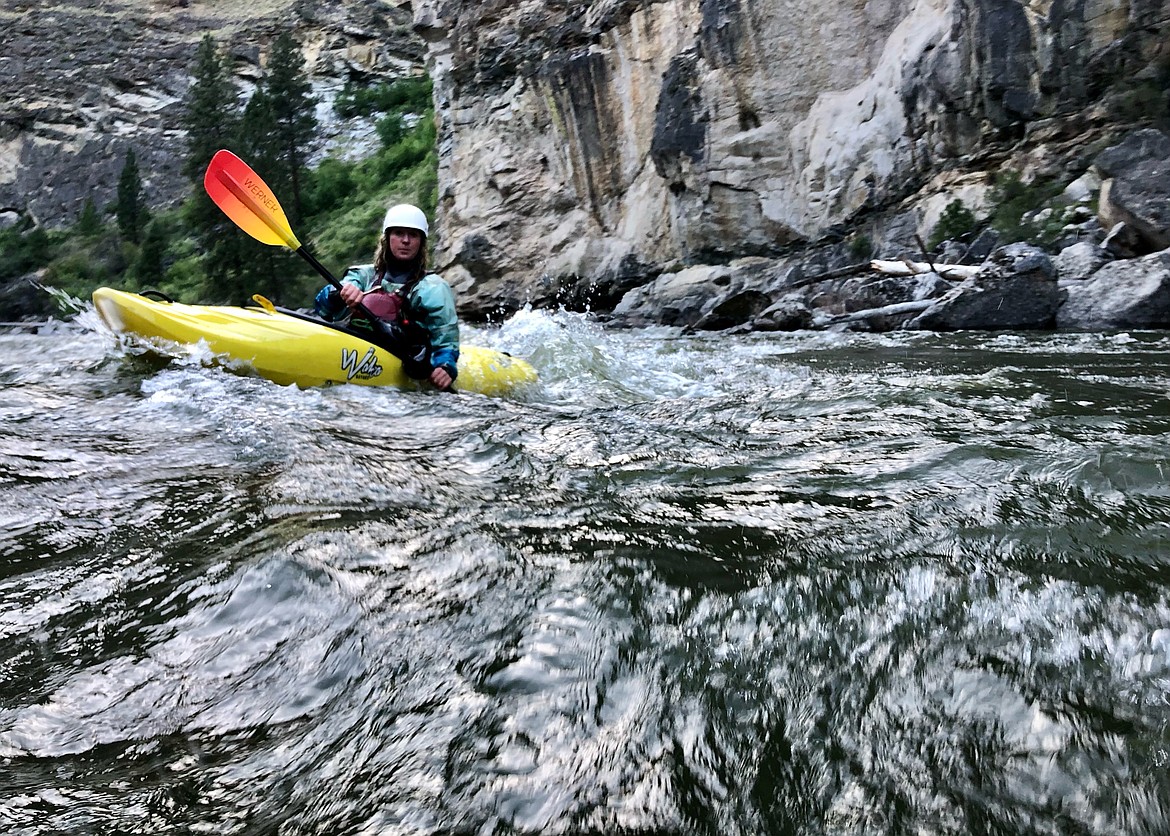 Liz Poole is pictured in her element. Courtesy photo
Previous
Next
by
BRET ANNE SERBIN
For the Eagle
|
May 26, 2021 2:20 AM
Liz Poole's journey to the Bigfork Whitewater Festival hasn't exactly been a smooth ride.
When she sat in a kayak for the first time years ago, the Flathead Valley native remembers: "I was just terrible at it…Everyone else just took off and I was just struggling. I continued to kind of keep struggling for quite a while."
After all that struggle, Poole will be competing in Bigfork for the first time this weekend. The Bigfork Whitewater Festival brings kayakers from all across the western U.S. to tackle a challenging stretch of whitewater on the Swan River known as the Wild Mile. Paddlers will compete in events ranging from Boater-X, where upwards of 20 boats head down the river at once, to the giant slalom where kayakers have to navigate a series of gates positioned strategically in the water.
For the first time, the prize money for male and female paddlers will be equal in an effort to draw more women, like Poole, to the water.
She's grown to love the sport in spite of—and because of—the challenges she's faced. Poole said she's looking forward to honoring her evolution at the popular local event.
"It's a way of celebrating how far I've come," she said.
Poole's progress can be measured in the many miles she's paddled to get here, and the intangible achievements she's accomplished along the way.
Growing up in the Flathead, she first got inspired to participate in the Whitewater Festival as a young spectator.
From her childhood, she said, "I remember sitting along the big rock…staring at the massive waves and pulsing river below…realizing how powerful and scary it was, but telling myself I would try to paddle the Wild Mile."
But she'd encounter a few forks in the river before she reached that goal.
Early in her life, Poole experienced a series of tragic losses—her cousin, her brother and, after a cancer battle, her mother.
Poole was 19 years old and wrapped up in grief when a friend took her on her first rafting trip to Idaho's famously challenging Lochsa River.
"It was a pretty powerful experience," Poole recalled. "It changed the trajectory of my life."
That summer, Poole became a river guide and endeavored to learn the ins and outs of kayaking.
The sport didn't come easily, but she stuck it out, practicing in a pool twice a week until she felt comfortable in the small boat.
"I didn't feel solid for a few years," she admitted. "It was kind of a humbling experience."
But her persistence eventually paid off.
As she struggled through rough waters, Poole developed a determination not to let herself be inundated by a negative experience. She said that pledge "made me keep going…then I started having fun. Then I kept going."
Poole's perseverance carried her to a career in the sport, by combining her passion for paddling and her unique life experiences.
She and Sara Newgard now run a therapeutic kayaking outfit based in Whitefish called Rivers West. On their trips, Poole and Newgard help others connect with the water and their own internal world. Participants leave Rivers West with a basic knowledge of paddling and a renewed emotional state.
This summer, Rivers West plans to debut women's empowerment clinics.
It's an important pursuit for Poole, because she said the emotional aspect of being a part of the kayaking community has been the highlight for her since day one.
When she first rafted down the Lochsa, Poole recalled, "I fell in love with whitewater and the whole community that surrounded it."
That's what she's most looking forward to this weekend, as the kayaking community and the greater Flathead come together to celebrate the sport that has meant so much to Poole over the years.
Reporter Bret Anne Serbin may be reached at (406)-758-4459 or bserbin@dailyinterlake.com.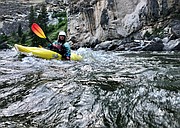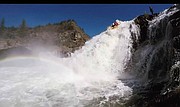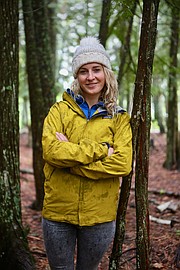 Bigfork Whitewater Festival Schedule
Friday, May 28
4 p.m. Registration for Friday Fun Float at put in (South Shore Access off Hwy 209)
4:30 p.m. Boater-X: Viewing from the Swan River Nature Trail
5:30 p.m. Ball Race: Viewing from the Swan River Nature Trail
Saturday, May 29
8:30 - 10 a.m. Registration: - Kayaks, SUP Race, Rafts - Downtown - Vendor Area - Mill St. & Osborn Landing
10 a.m. Lower Slalom Race: Powerhouse/ Steel Bridge
11 a.m. SUP Races Begin: Bigfork Bay Public Dock
Tentative: Beginner 11 a.m., intermediate 11:30 a.m., advanced 12 p.m.
12:30 p.m. Mandatory Safety Meeting @ put in (South Shore Access off Hwy 209)
1 p.m. Expert Slalom: Viewing from the Swan River Nature Trail
Sunday, May 30
8-9 a.m. Registration: Rafts - Downtown - Vendor Area - Mill St. & Osborn Landing
9:30 a.m. Down River Race: Viewing at Steel Bridge and along Swan River Nature Trail
11 a.m. First heat Raft Head-to-Head: Viewing at Steel Bridge and along Swan River Nature Trail
11:30 a.m Giant Slalom: Viewing at Steel Bridge and along Swan River Nature Trail
2:30 p.m Final Rafting Heats
Awards ceremony at The River View Bar at the conclusion of all racing.
---