Mary (Rognlien) Salsbury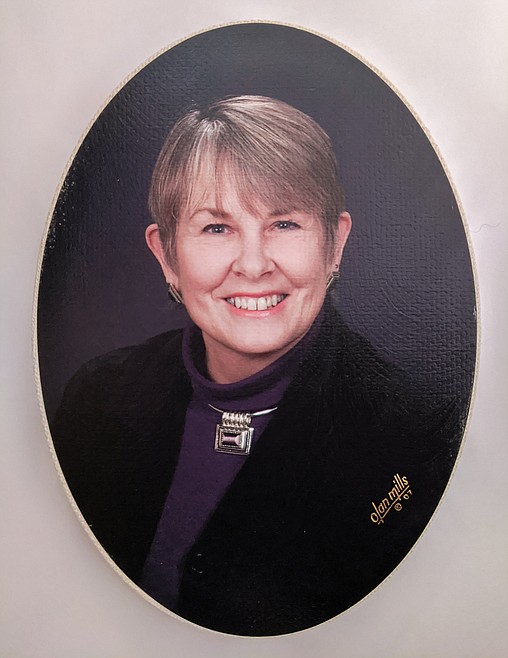 |
November 10, 2021 12:00 AM
July 21, 1945 – November 7, 2021
Mary passed at 76 years old in Whitehall, MT surrounded by her daughters.
The long-term effects of her brain tumor that was found and removed in 2008, have finally taken her home to Jesus. She lived longer than the doctor predicted and lived a wonderful life.
She was a loving and giving women who put everyone else in front of herself. God transformed her life and she couldn't help but share His love and grace with those around her. She planted seeds of God's love everywhere she went with her unconditional love and constant giving.
Mary was born to Gordon and Myrna Rognlien in San Francisco, CA and grew up in Kalispell, MT. She had two older brothers, Skip (now deceased) and Phil (who lives in Bigfork, MT with his wife Mary Margaret).
Mary graduated from Montana State University in Elementary Education. After years of teaching elementary in Kalispell, MT, she moved on to receiving her Masters in Special Education from University of Washington and spent many years teaching in Phoenix, AZ.
During that time, she was introduced to Doug Salsbury of Whitehall, MT. They were married and had two daughters, Sarah and Emily. She cherished her time in fellowship in women's groups, church, and the Whitehall community.
After many years, they divorced and Mary and her daughters moved to Bigfork, MT where she began teaching Special Education at Bigfork Elementary School. She loved the kids and decided to help them in a new capacity as an Elementary School Counselor. She received her Masters in Counseling from MSU-Northern. She retired from a wonderful teaching career in 2007.
Mary was very involved at Crossroads Christian Fellowship of Bigfork. Her church community there filled her spirit, gave her a family of fellowship, and an opportunity to share God's gifts in outreach.
In 2014, she moved to Gradian Angel Homes in Post Falls, ID close to Emily, and she spent her last year in Whitehall with Sarah.
Her daughters, Sarah Salsbury (Whitehall, MT) and Emily Black (Athol, ID), were able to spend the last days with Mary and call themselves blessed to have had such a wonderful mom and more time than expected with her.
Sarah and Emily will hold a celebration of life with family and friends at Mary's family cabin in Bigfork, MT which will be announced in the summer of 2022. Please send any cards of condolence to Emily Black, 25415 N Ramsey Rd, Athol, ID, 83801. We'd love to hear any stories of Mom.
Mary gave so much to so many people and organizations, we know she'd love the giving to continue. In memory of Mary R Salsbury, please choose your favorite charity to support.
---