Former Viking Hillman inducted into Luther College Athletic Hall of Fame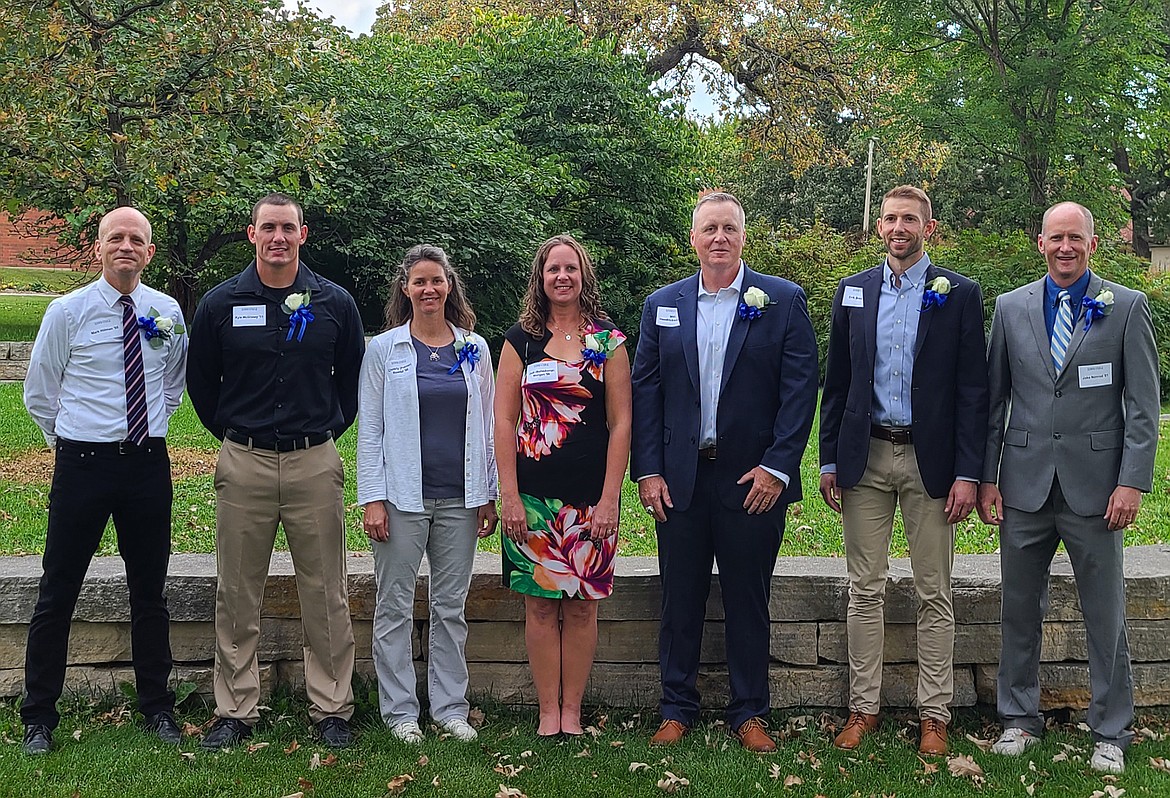 Former Vikings runner Mark Hillman (far left) was recently inducted into the Luther College Athletic Hall of Fame. Joining him in the Hall of Fame were Kyle McGiveny '11 (football), Christy (Palmer) Rusdal '96 (softball), Jodi (Bofenkamp) Mongan '96 (swimming), Milt Hendrickson '96 (football, baseball), Eric Bies '01 (track) and Jacob Nimrod '01 (football, track). (photo provided)
|
November 24, 2021 12:00 AM
Former Bigfork Vikings runner Mark Hillman was recently honored with induction into the Luther College Athletic Hall of Fame.
A 1982 graduate of Bigfork High School, Hillman was recognized as Montana's top hurdler after he captured the 110-meter high hurdle title at the Montana "Meet of Champions" in his senior year.
Hillman competed in football and track while at Luther, but continued to excel in the hurdle events.
Hillman was a three-time All-conference performer in both the 110-meter high hurdles and the 400-meter intermediate hurdles. In his junior and senior years, he was the conference champion in the high hurdles and still holds the third fastest time in the event in Luther history.
He was also a member of Luther's 1984 shuttle hurdle relay that recorded the second fastest time in school history.
Luther won four conference track titles during Hillman's time there, with Hillman serving as team captain his senior year.
After graduating from Luther Magna Cum Laude in 1986 and being elected Phi Beta Kappa, Hillman and his wife, Carla (Meyer) Hillman have embarked on careers in education that have taken them all over the world, from Minnesota to Tanzania, China, Saudi Arabia and Brazil. Along the way, Mark Hillman picked up additional Masters degrees from Pacific Lutheran University in 1991 and the University of Saint Thomas in 2001. He currently serves as a Deeper Learning Coach at The Graded American School of Sao Paulo in Sao Paulo, Brazil.
The Hillmans are the parents of two grown sons, Cameron and Noah, and a daughter, Ava, who is currently a sophomore at Lawrence University.
---