Torrey Marcel Cenis, 54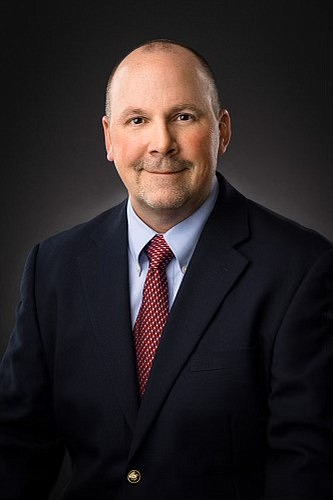 |
October 20, 2021 12:00 AM
Torrey Marcel Cenis, beloved Son, Husband, Father, Brother and Friend, was called Home on Oct. 9, 2021. Torrey, born in Spokane on April 11, 1967, was a loving and supportive son, He was a husband who completed the perfect pairing, and the fun, attentive father on whom daughters base life choices. Torrey was the youngest of four brothers, all who made their parents justly proud.
The definition of friend is – Torrey. He was one, and had multitudes of them. While family came first, friends were always close. Whether it was hockey, soccer, basketball, golf, folf, fishing, camping, white water rafting or live music shows, he was among friends, if not family. Many engaging, fun and funny stories will be told and retold about "Trigs" for a long time to come.
Torrey's childhood was spent in the Seattle area briefly, but the years preceding Montana were in Spokane, where he and brothers often spent whole days fishing, skating, or exploring at Manito and other parks on the South Hill. In 1974, the family became Montanans, deeming this state the best for raising young men. Torrey learned how to work hard in the Bigfork Christmas tree industry as a youth, then had other local jobs, even fishing in Alaska in summers to help finance college. The U of M was where Torrey met the love of his life, Jackie. He was Sigma Chi, and she, across the street, was Alpha Phi. They both graduated and soon wed. For a short while after marriage, the young couple lived in Seattle where he first worked in insurance claims, and later worked for Mitsubishi. When their first daughter, Kyra, a miniature Torrey, was born, Montana called, and it was back to UM to raise their family. Three years later, the family (self-proclaimed 'Da Fam') was made perfectly complete with their youngest, and Torrey's little helper, Karli. If you knew Torrey, you know his three girls were his entire world.
Back in Missoula, Torrey was employed first with the Foundation and Grizzly Athletic Association. When Torrey fully entered the insurance business, he first was in sales, but really hit his stride in management. He was always a highly principled and ethical gentleman in all his dealing with both clients and colleagues.
After years working in Missoula and Hamilton, Torrey saw opportunity beckon in North Dakota. Not an easy choice for a couple of Montanans, but they were looking to the future and retirement back in the Treasure State. Again, both excelled, made many new friends, and charged ahead with new recreational endeavors.
Torrey leaves his wife of 32 years, Jacqueline Reeves; daughter Kyra Christine of Missoula; daughter Karli Rae and fiancé Quintin of Portland, OR. Parents left are William and Patricia Cenis of Plains, MT. Torrey leaves three brothers: Christopher Edward and wife Sharla, Mark William and wife Lisa, Ian Robert and wife Becky. Left also are nine nieces and nephews, and six of their children. And he would insist we mention his two live-in children; pups, Oakley and Gordy. Finally, many friends we cannot name for fear of missing any. All were "best."
Services were held at Garden City Funeral Home on Saturday, October 16, 2021.
---