Great Fish nonprofit fundraiser sets new record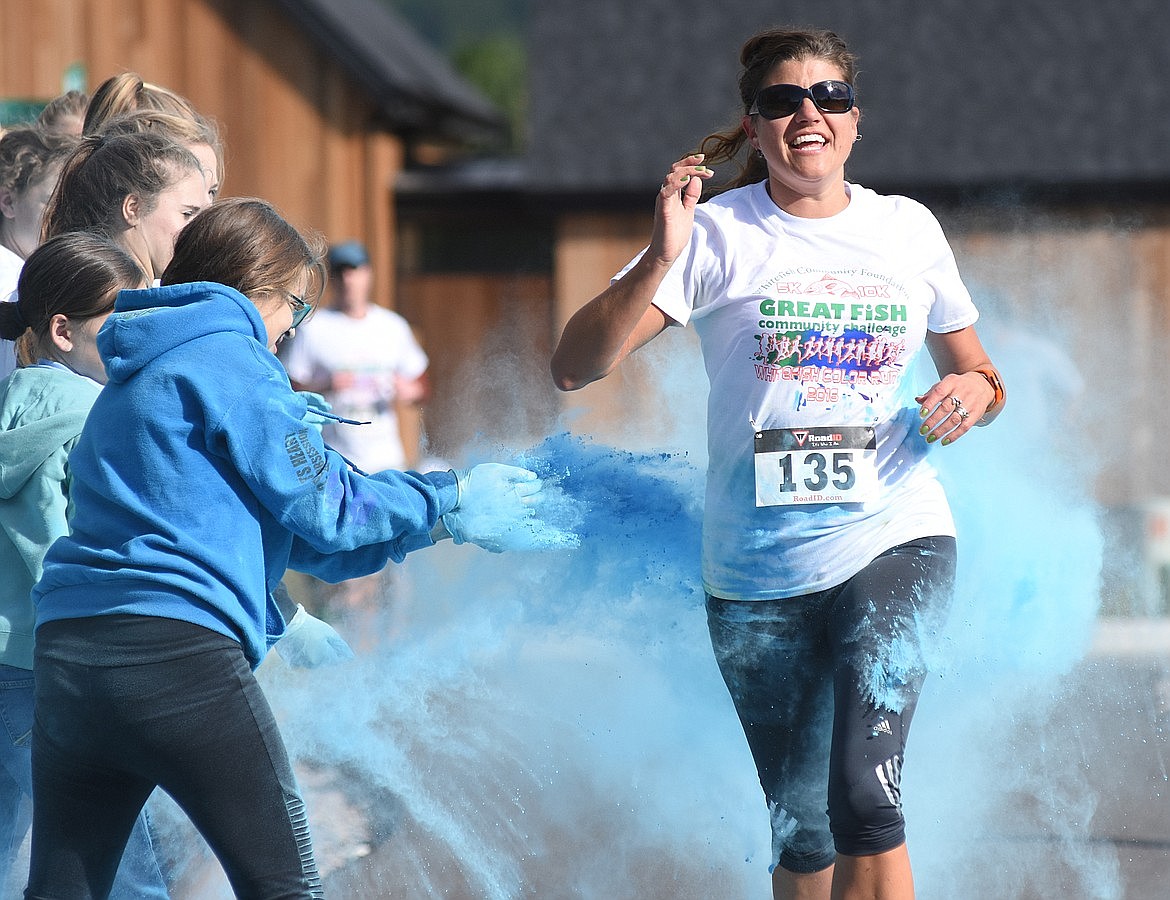 Marlo Lancaster is doused with colored powder during the Great Fish Color Run in Whitefish in this September 2017 file photo. The 5K run was a benefit for the Whitefish Community Foundation's Great Fish Community Challenge. (Daily Inter Lake)
|
September 20, 2021 12:00 PM
The Great Fish Community Challenges set a new fundraising record this year with a preliminary total of $3.6 million donated to 61 Flathead Valley nonprofit organizations between Aug. 5 and Sept. 17.
This year's Challenge raised approximately $1 million more than last year, a 38% increase. Since 2013, the Challenge has raised over $16.5 million for more than 78 local nonprofit organizations.
"It has been so exciting to see many of the charities raise $80,000 or more to support their programs through this platform," Whitefish Community Foundation President Linda Engh-Grady said in a press release. "The Great Fish Community Challenge demonstrates how much power there is in giving together."
The Whitefish Community Foundation will award a percentage matching grant on the first $20,000 raised by each organization in the Challenge. The Great Fish Match Fund comes from donors in the foundation's Circle of Giving with additional funds coming from the donations made straight to the Match Fund during the campaign.
Whitefish Community Foundation will release the final amount raised in the Challenge and announce the percentage matching grant on Oct. 18 after all campaign gifts have been reconciled.
The Great Fish Community Challenge is a six-week charitable giving campaign that offers donors the opportunity to give to multiple organizations with one transaction. In addition to awarding a percentage matching grant to participating nonprofit organizations, Whitefish Community Foundation underwrites the cost of hosting the Challenge with sponsorships from local businesses.
---