Bigfork organizations and projects chosen for Great Fish Challenge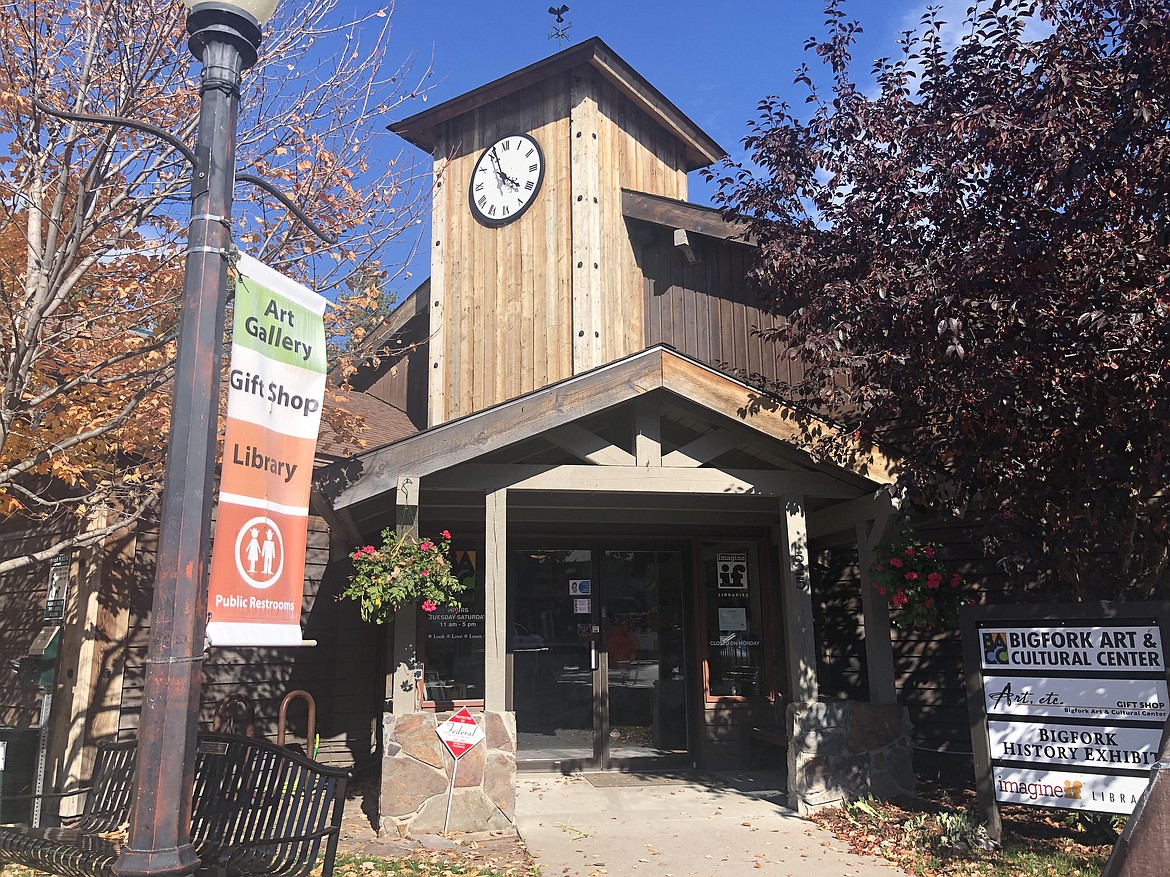 Bigfork Art and Cultural Center in October, 2021. (Taylor Inman/Bigfork Eagle)
by
TAYLOR INMAN
Bigfork Eagle
|
August 10, 2022 12:00 AM
The Bigfork Art and Cultural Center has been invited to participate in this year's Great Fish Community Challenge, among other Bigfork nonprofits and projects.

It is the first time the BACC has been chosen for the annual fundraiser hosted by the Whitefish Community Foundation, which helps local nonprofits raise money for projects and programs. The drive has raised over $17 million for more than 75 local charities since 2015.
For the campaign, the WCF provides a percentage match on the first $20,000 raised by each participating nonprofit. The WCF organizes the challenge free of charge for participating organizations. Time, money, and other resources that nonprofits used to spend on organizing fundraising events have been liberated for the programs and projects central to their missions. The 2022 Challenge has 70 participating charities.
Funds raised for the BACC will be used to provide dynamic, innovative learning programs at the center and outreach that fosters creative growth and inspiration for youth.
In addition to the BACC, Child Bridge as well as The Flathead Land Trust are participating in this year's challenge.
Child Bridge is a nonprofit based in Bigfork that helps connect local children who have experienced abuse or neglect with foster families. Funds from the Great Fish Challenge will go towards helping recruit more families and equipping them to successfully care for these children.
The Flathead Land Trust will be using money raised by the challenge to fund the building of a 4.5 mile trail system in the Harrell Forest. The FLT told the Bigfork Eagle in February that construction and trail development won't start until the fall. The project, which also aims to potentially connect to other nearby trail systems in the future, is slated to be finished and open to the public by early summer in 2023.
The Great Fish Community Challenge runs through September 16, ending at 5 p.m. To find out more information or how to donate, go to whitefishcommunityfoundation.org/great-fish.
---