Longview Lavender Farm adds storefront with homemade products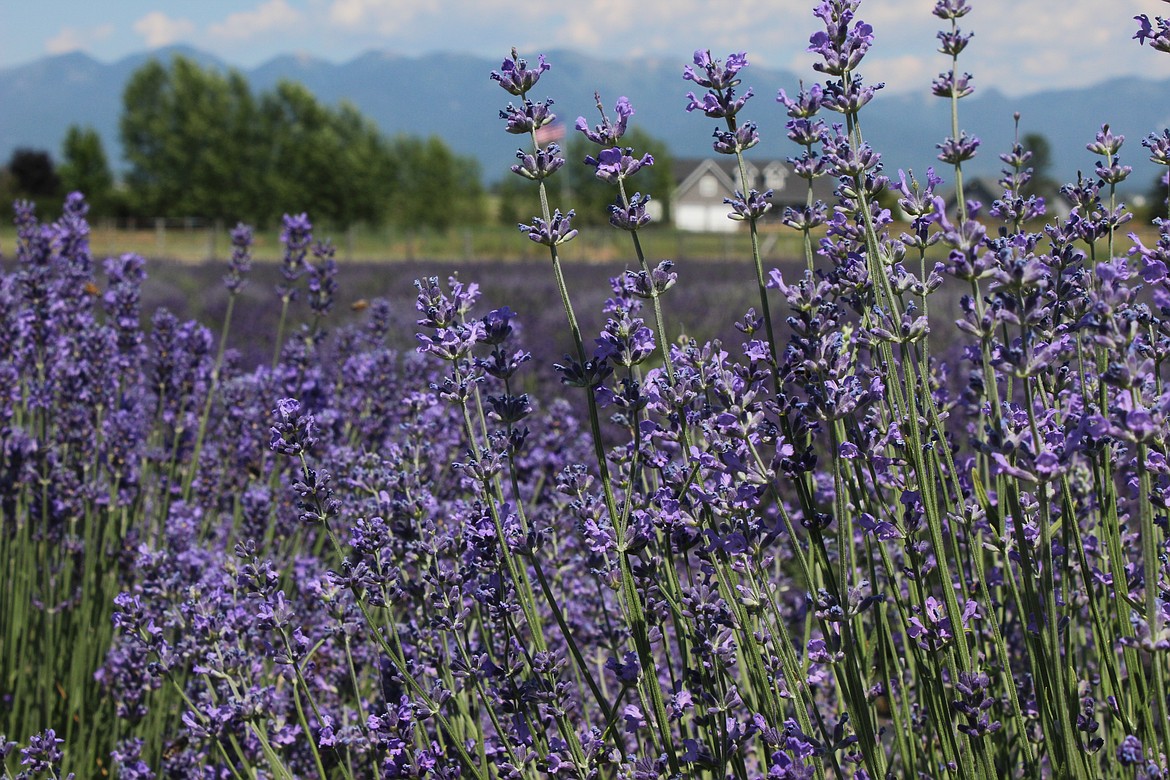 Lavender is blooming at Longview Lavender Farm in late July, 2022. (Taylor Inman/Bigfork Eagle)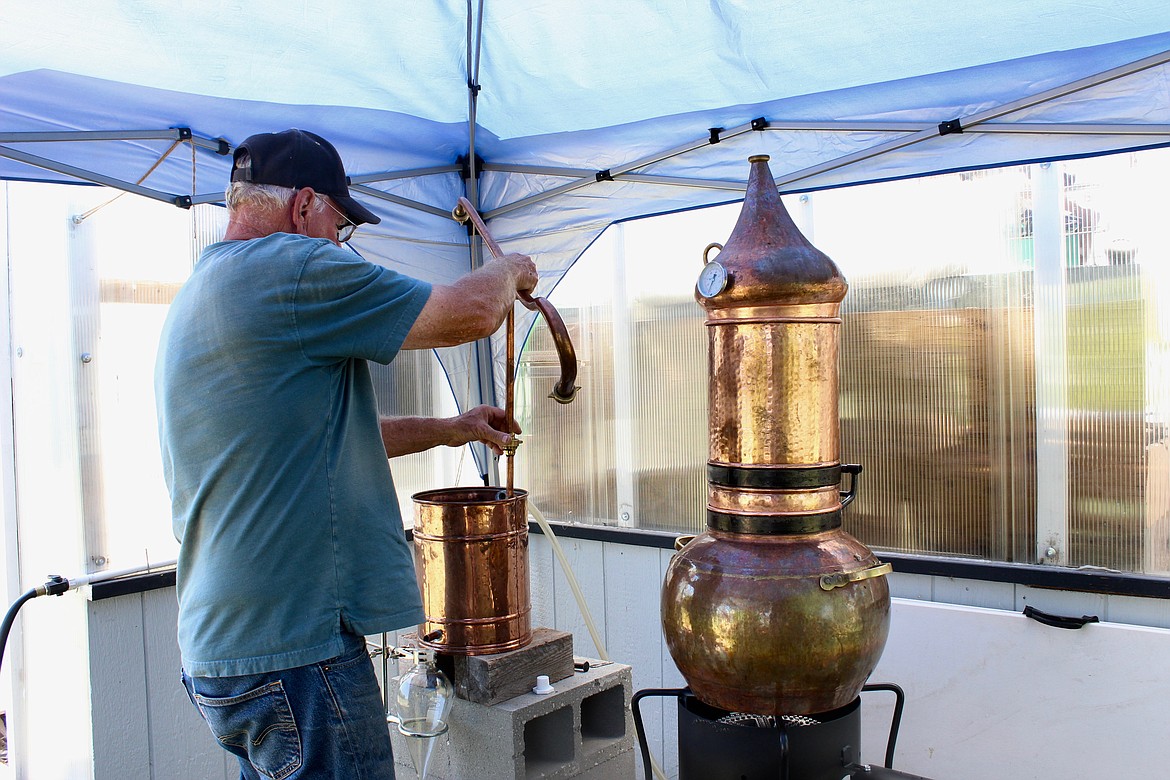 Longview Lavender Farm Owner Mike Sullivan shows how they make essential oil from the lavender. (Taylor Inman/Bigfork Eagle)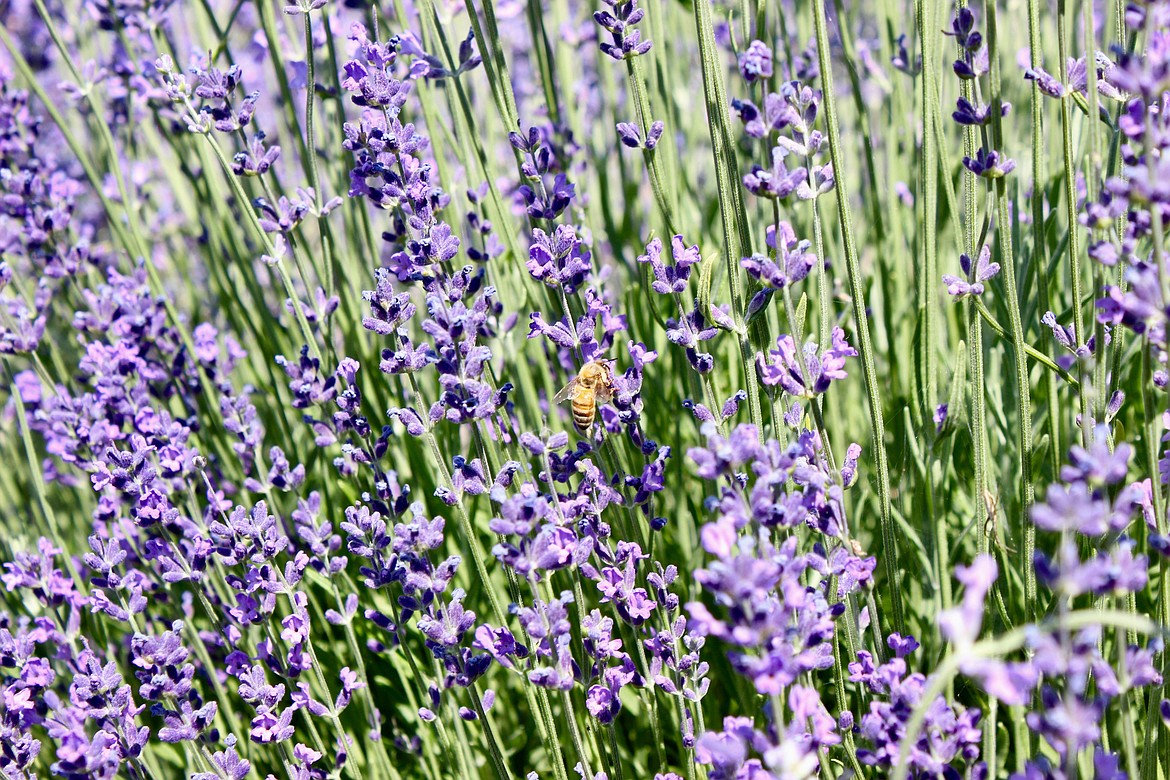 Bees buzz around lavender plants at Longview Lavender Farm near Somers, MT in July 2022. (Taylor Inman/Bigfork Eagle)
Previous
Next
by
TAYLOR INMAN
Bigfork Eagle
|
August 10, 2022 12:00 AM
Longview Lavender Farm has added a storefront to their operation this summer to sell different kinds of products made from their farm. The plants are nearly in full bloom as owner Mike Sullivan looks towards wrapping up another successful season of growing the fragrant flowers.
Sullivan has a long history on the north shore of Flathead Lake. He owned a cherry orchard in Woods Bay and the Bigfork Standard during the 70s— a gas station that sat besides the Bigfork Inn, where Bjorge's Gallery is today. He said he has fond memories of playing football on Nucleus Ave. and promising tourists that they would "eat a bug" if they couldn't get their cars running. He later made a move near San Luis Obispo, California, where he started growing roses, carnations, chrysanthemums and other ornamental flowers. It was 15 years ago that he decided to start growing lavender on the north shore of Flathead Lake.
"We figured it was kind of a niche market and everybody enjoys it in one form or another. We felt we could turn around and grow it without having dark greenhouses," Sullivan said.
Lavender is able to be grown on small acreage and can sustain the harsh Montana cold with a freeze cloth during the wintertime. Sullivan said he enjoys the many uses for the plant, including medicinal, culinary and ornamental. The climate was the biggest challenge when looking to grow the perennial in northwest Montana, which is native to the Mediterranean as well as parts of Africa and southeast Asia.
"They're covered from basically October all the way through April, then we're pulling them off in the spring. It's about 8,000 plants out there, so it takes a while to cover them up in the fall," Sullivan said.
He grows a few different varieties, but wanted to choose ones that would yield more essential oil. Although the farm has recently added a storefront, they have always produced essential oil. Sullivan's process to extract the oil isn't much different from old world techniques, he uses a steam distillation process that separates the oil from water. The aroma is apparent when walking towards his small greenhouse that they use to dry the lavender buds. Sullivan said it takes 20 to 23 pounds of material to generate a small amount of oil.
"The plant is relatively easy to work with and of course the aroma to it is fantastic. But the processing of it, there's some labor connected, obviously, and the process to get into the essential oil … I like to tell people that it's like steaming vegetables," Sullivan said.
Sullivan is part of the United States Lavender Growers Association. He said there are around 1,000 lavender growers in the country, which are mostly geared towards agrotourism, giving people a chance to wander the fields and pick a bundle themselves.
This summer the farm saw their first storefront, which features around 30 homemade products. Sullivan said it was his wife and daughter who came up with the idea for the storefront, which they both manage. They sell bath products such as bath bombs, face toners, lotions and soaps. The store also carries their essential oil products, as well as bundles of fresh lavender and the chance to pick your own bundle. The store has a map with pins dotted all over the world, a result of the farm's popularity with tourists.
"They come from all over the country. The only state where we haven't had anybody from is Vermont. But we've had people from Great Britain, Hong Kong, Australia, Chile, Mexico— and Canada, of course. So there's people from all over the place that have been here," Sullivan said.
Sullivan said the lavender will continue to flesh, or bloom, until the end of August or near Labor Day. To find out more about Longview Lavender Farm, check out their website longviewlavenderfarm.com.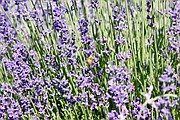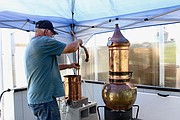 ---