DEQ presses developers of an alpine coaster on possible building violations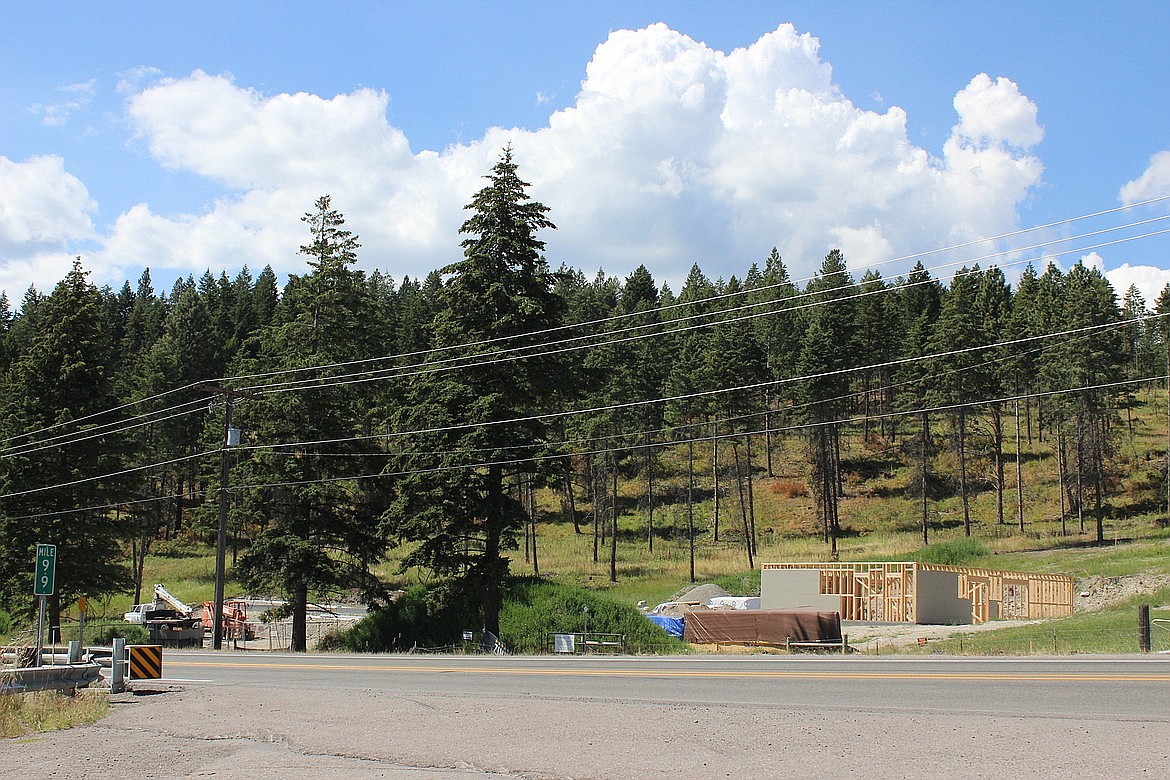 Construction work at the potential site of a future alpine coaster near Lakeside. Officials with the Montana Department of Environmental Quality issued the developers a letter Aug. 11 raising concerns about possible violations. (Taylor Inman/Daily Inter Lake)
by
TAYLOR INMAN
Bigfork Eagle
|
August 17, 2022 12:00 AM
The developers of a proposed alpine coaster just north of Lakeside are violating Montana's Sanitation in Subdivisions Act by moving ahead with construction on the site, according to a letter issued by the Department of Environmental Quality last week.
The letter, dated Aug. 11, is addressed to developers Torsten and Jessica Wedel, as well as Vincent Harry Corwin, who is listed as an agent for their corporation, Wilderness Land Holdings LLC. DEQ Enforcement Specialist Susan Bawden wrote in the letter that the department received several complaints regarding the construction of the alpine coaster and the associated support buildings on their property.
An alpine coaster is an amusement ride that sends bobsled-like carts down a track built into a hillside. The project has seen staunch opposition from residents in and around Lakeside since it first came to light earlier this year.
In the letter, Bawden recounted speaking with Jessica Wedel and Marc Liechti of APEC Engineering on several occasions and gave a brief history of the agency's attempts to have them complete an application for a Certificate of Subdivision Approval, or COSA.
APEC is serving as the developer's engineering firm. Liechti also is president of the Lakeside County Water and Sewer District.
DEQ issued the developers an informational letter on July 1 regarding the requirements of the Sanitation in Subdivisions Act. That was followed by a July 22 letter telling them it was determined that their project would require a review under that act. On July 25, the developers received another letter detailing why they needed to submit a COSA.
Once a COSA application is deemed necessary for a project, developers are barred from selling a lot, putting in a well, septic system or storm drain system, erecting any building that will require water, sewer, or storm drain system, or occupying a building without first obtaining approval.
Word got back to Bawden by Aug. 3 that construction on the gift shop had begun and she determined that the Wedel's started without a COSA. She was provided photos in the following days and confirmed the construction work with Liechti in a phone conversation.
She said in the letter that the information provided by him indicates that the building will require both a water supply and sewage disposal.
The Wedels have until Aug. 26 to schedule a pre application meeting with Public Water Review Section Supervisor Margarite Juarez Thomas.
In response to the letter, Jessica Wedel told the Daily Inter Lake the developers "are working with DEQ in order to assure compliance." They have until Sept. 26 to submit a completed application for a COSA. If denied, they will have 30 days to respond to the Engineering Bureau with an approvable COSA rewrite.
---