Supply chain issues continue to make things difficult for local businesses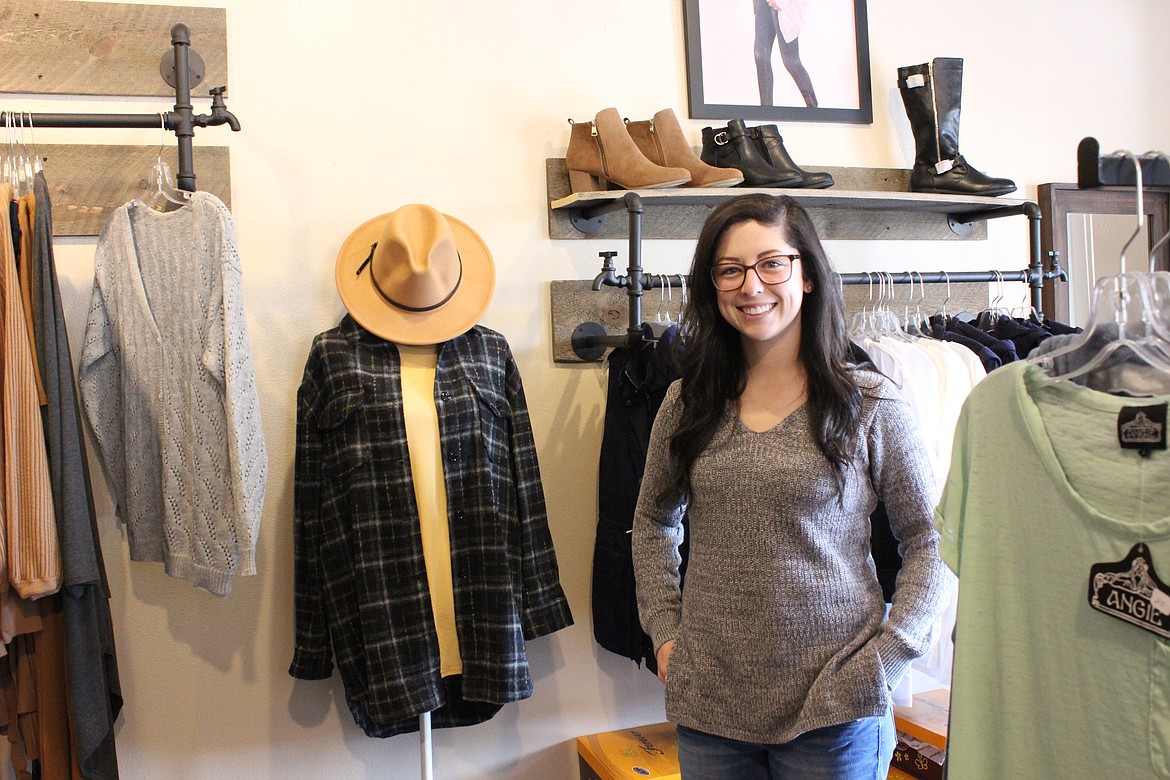 Adorned owner Melina Frechette said she's had issues getting product in a timely manner. She said her goal for the boutique is to provide affordable fashion to her local customers. (Taylor Inman/Bigfork Eagle)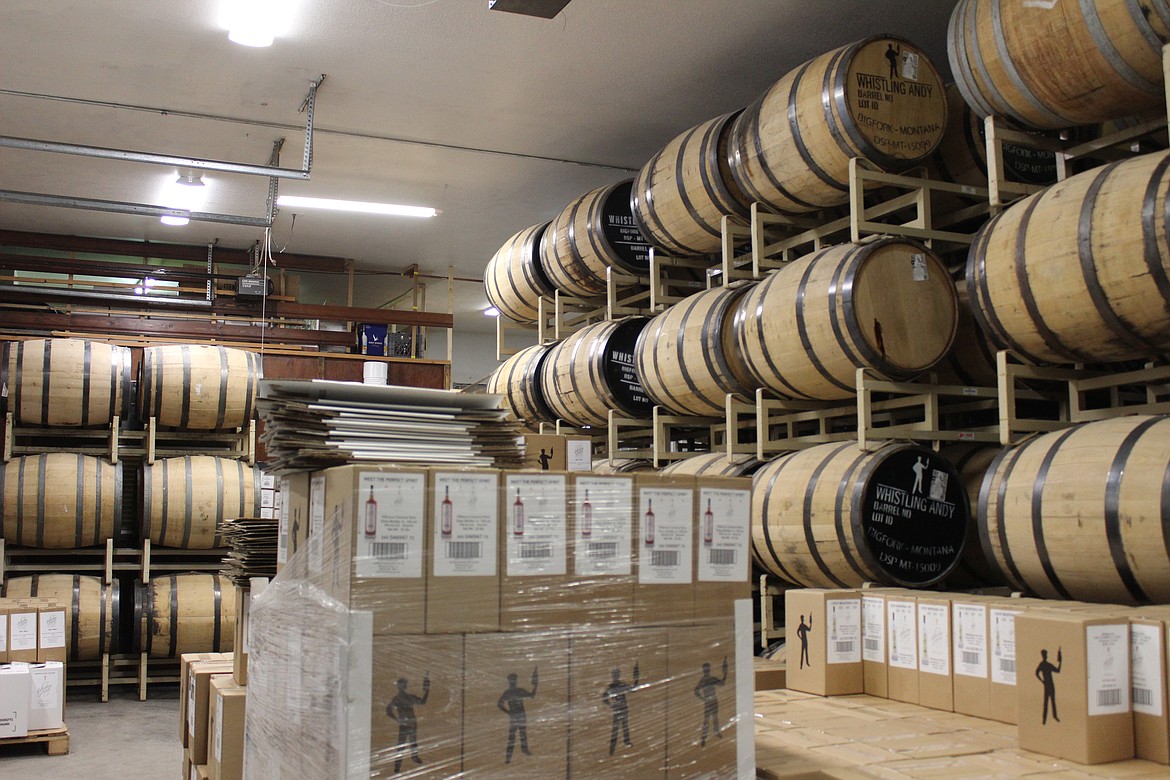 Bourbon barrels that create the many spirits Whistling Andy sells were almost out of reach when supply chain issues exacerbated an already tight market. Head Distiller Gabe Spencer said he has to project how many barrels they will need through 2024. (Taylor Inman/ Bigfork Eagle)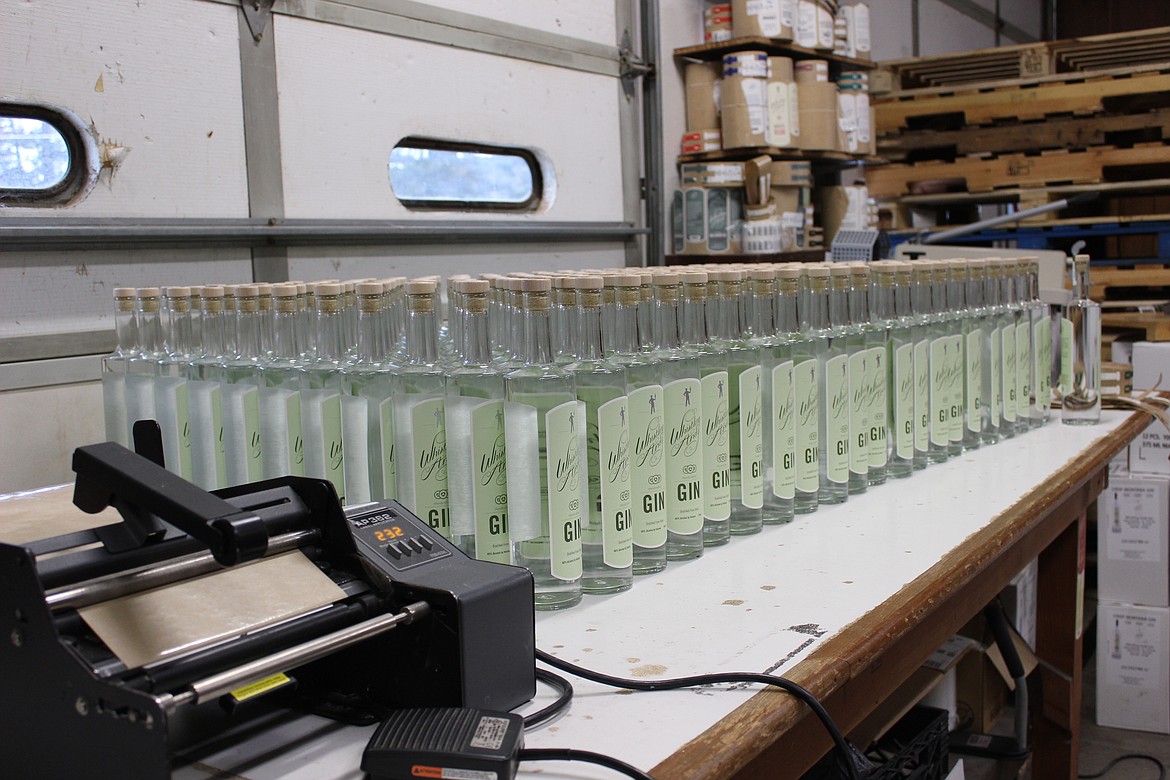 Head Distiller Gabe Spencer said everything down to the corks in their bottles have been affected by supply chain issues. Their signature glass bottles and their labels have been difficult to source as well. (Taylor Inman/Bigfork Eagle)
Previous
Next
by
TAYLOR INMAN
Bigfork Eagle
|
February 23, 2022 12:00 AM
Some businesses in Bigfork are feeling the effects of a national supply chain problem that was born out of the COVID-19 pandemic. The Associated Press reported in November of last year that suppliers haven't been able to keep up with the robust demand for goods since consumer spending skyrocketed after the most recent recession. Many businesses resort to stockpiling supplies, which exacerbates the issue, but provides a safety net for some as the ripple effects of the pandemic continue to create a rocky environment for businesses to operate in.
Adorned owner Melina Frechette bought her business last spring. She said loves being able to offer clothes for women and children at an affordable price point in downtown Bigfork. While her business sees a lot of tourists in the summertime, she said she wants to mainly cater to the locals and takes recommendations based on what her customers tell her they want. But, some of the items they requested are taking months to arrive.
"Booties for ladies and juniors— they both kept selling out. I tried to order them in June, then again in August and it just said 'sold out, can't ship it out,' so I was like, okay, I guess I'm not going to carry booties this fall cause everyone asks for them but I can't bring them in," Frechette said.
She finally received the junior sized booties after Christmas, which she decided to hold until spring. One challenging aspect of these supply chain issues for her retail store is that items she ordered nine months ago might not be what's considered in-style by the time they arrive. She said those booties in particular will still be popular with her customers when they are put on the shelves in spring, but she worries about some of her future orders. She doesn't often ship products, but when she does it's more expensive than ever. She said she charges a flat $8 for shipping, which is a cost she usually has to eat.
"I'm not making much if I'm doing online orders, just because the cost of shipping is more than eight dollars to ship things out. I'm leaving it at eight dollars right now just to make it fair for everyone, because I don't really want to charge them the real price that it is," Frechette said.
She said it's been challenging to keep up with what her customers want when her orders don't arrive on time, but she persists, and tries to keep affordable, fashionable clothes on the rack.
Just across the bay, Whistling Andy Distillery is grappling with their own supply chain issues. The oldest distillery in Montana produces spirits of all kinds, but lately they've been having a hard time finding almost every element of their production. Head Distiller Gabe Spencer said one of the biggest issues was their bourbon barrels, which is the core of everything they make.
"Our barrels are made in Louisville, Kentucky…we've used them for almost the whole existence of the distillery, almost 12 years, over those years there's been supply issues with barrels, and barrel shortages, cause there's just not a ton of manufacturers for barrels, so the demand was high… then you factor in the demand with COVID and the cost of oak and wood, everything is getting delayed. So we have to forecast as far out as 2024," Spencer said.
Spencer said he's watched the distillery business boom across the country since they opened their doors more than a decade ago. He said there's currently close to 2,000 distilleries across the country and when they started there were less than 300. This rise in demand also contributes to the recent supply chain issues. He said getting their signature bottles has been difficult— feeling the strain of an unpredictable supplier as soon as the pandemic started.
"So for that whole year of 2020, and especially now, to get glass is very hard. We used to get all of our glass made in America, out of Missouri, but now the demand is so high…they only make so many bottles a quarter, so they're all getting pre-bought by big brands, so little brands like us are left out in the dust," Spencer said.
They were able to find different bottles from United Bottle and Packaging out of Canada. He said shipping has become costly, more than double what they would have normally gotten them shipped for. Even down to the corks in their bottles, Spencer said they have to forecast months in advance.
"It used to be that you could order something and it would arrive in three weeks, now it's three months…but like our labels, they were delayed because of the adhesive on the back, whatever company made that, they didn't have enough. Or cardboard boxes, like we kind of have to have a cardboard box to sell our product, to get it shipped, you send out a quote to get a box and they're three to six months out as well. It's like a big game, everyday, you have to check what levels we have and make sure we're forecasting it," Spencer said.
This means he has gotten into the habit of ordering heavy on raw materials. But, security that the business depends on comes at a cost. Ordering ahead can be quite costly, and they've recently ramped up production as well.
"More corks, more barrels, more cardboard, more glass, more labels. So, there's a lot more money actually going into production, the raw ingredients, and then shipping costs. It's all adding up," Spencer said.
Spencer said the cost of these raw materials is a huge burden— having to front money for an order just to get it in ahead of the next business, sometimes being beaten out by larger brands. But, he said he will continue to order in advance, looking towards the growth of the distillery, which he is hopeful for as he forecasts barrel orders two years in advance.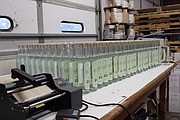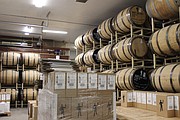 ---