With Flathead Lake at full pool, local law enforcement warns residents of flooding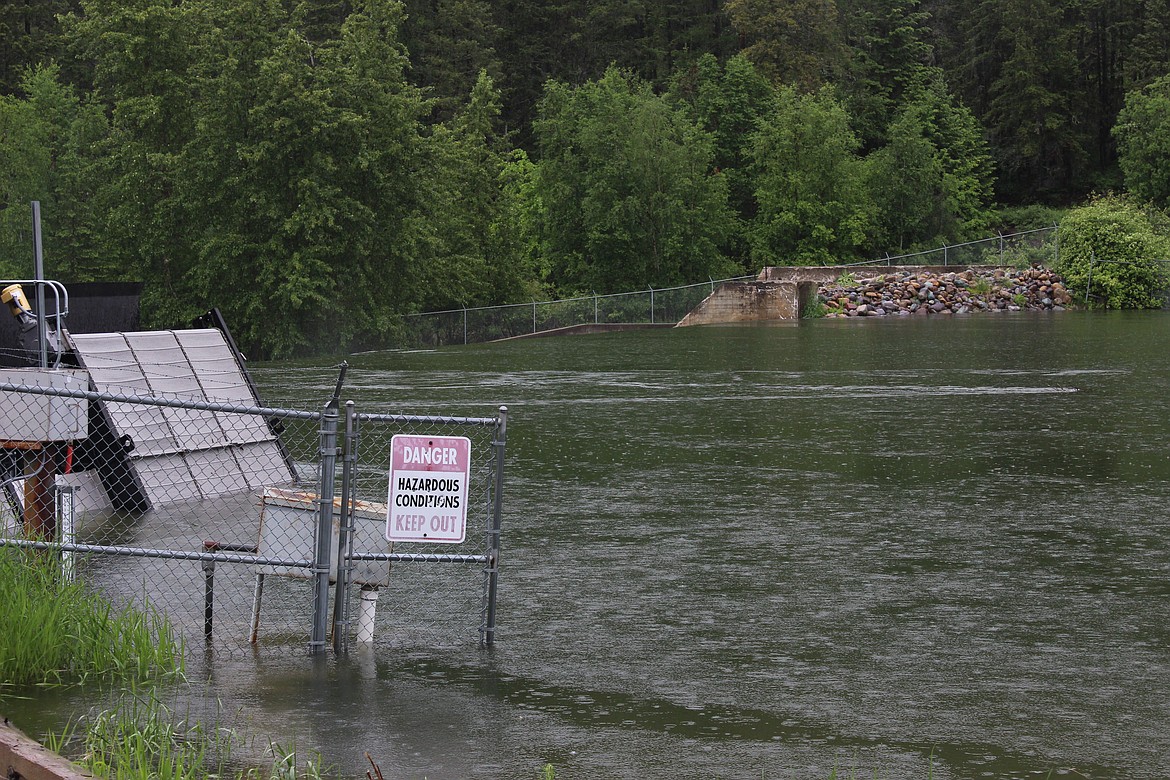 At the top of the Bigfork Hydroelectric Dam, where the Swan River has swelled from relentless spring rains. (Taylor Inman/Bigfork Eagle)
by
TAYLOR INMAN
Bigfork Eagle
|
June 22, 2022 12:00 AM
County officials are warning residents in the south valley to take precautions as Flathead Lake has reached full pool after weeks of heavy rain. The Flathead County Sheriff Department said on their Facebook page that areas such as Bigfork, Creston, south Kalipsell and other areas in the south valley could see flooding and changing conditions. At Bigfork, the Swan River was at 5.83 feet on Monday and was projected to crest just below flood stage at 6.38 feet on Tuesday into Wednesday.
The Flathead County Sheriff's Department said they are increasing law enforcement presence in these areas to aid in any emergencies. They suggest putting together a 24-hour kit that includes non-perishable food items and water. It is recommended that you store one gallon of water per person and pet, per day.
Free sandbags or sand filling stations are available at the Echo Lake Fire Station, the Somers Fire Station, Railway St. & Columbia Ave. in Whitefish, Applied Materials Parking Lot in Evergreen and the Flathead County Shop in Columbia Falls.
Northwest Montana United Way is looking for volunteers to assist the emergency responders with phone calls providing basic public information at the Emergency Operation Center. If interested please contact the United Way at 406-752-7266.
The Flathead County Health Department has guidelines listed on their website for disinfecting drinking water after a flood. All water possibly contaminated by flooding must be disinfected, whether from wells, springs, or cisterns.
Watch the Flathead County Sheriff's social media pages for any updates and call their public information phone number 406-758-2111 for any additional questions.
---