Justin "Jay" James Anderson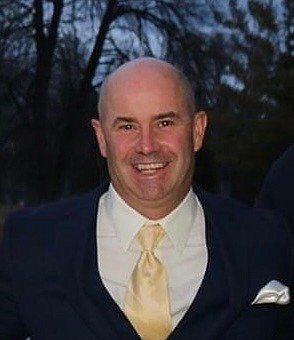 Justin "Jay" James Anderson
Justin "Jay" James Anderson, of Missoula, MT, passed away Thursday, June 9 at his home after a hard-fought battle with Pancreatic Cancer. Jay was born on January 29, 1970 in Kalispell, MT. He grew up in Bigfork, MT playing baseball, basketball, track and golf. He graduated from Bigfork High School in 1988 and went on to play baseball at Big Bend Community College in Washington. In 1993 he graduated from Whitworth College in Spokane. From 1993 to1995 he worked as a golf pro in California after which he returned to the family business, Anderson Masonry Hearth and Home, in Missoula. In 2000 he married Beth Trimp. They welcomed a daughter, Lauren, in 2002, and a son, Mason, in 2005. Jay loved his children very much and took great pride in coaching and cheering Mason in baseball, and watching Lauren excel in school. In 2020 Jay married Dawn Chase and became a step-father to Josh and Jacob Seaton. He loved playing baseball and hitting golf balls with Mase, hanging out with Lauren and Josh and Jacob, playing golf with his buddies at the Club, spending holidays with his Mom and siblings, and traveling to Cancun with Dawn. Jay was a loving father, husband, son, brother and uncle. He had a big heart, a kind soul, and was a loyal friend.

He is preceded in death by his father, Edwin C. "Bud" Anderson. He is survived by his wife Dawn Anderson; his daughter Lauren, son Mason; Stepsons Josh and Jacob Seaton; Mother Nina Anderson; Sister Katie (Rex) Radtke and Brother Zack (Sally) Anderson; Grandmother Mona Tidball. Parents in Law: Doug and Guy Chase. Niece, Ashely Anderson and nephews Jackson Radtke, Angus Anderson, and Archer Radtke. And a large extended family.
A celebration of his life took place at the Missoula Country Club on Friday, June 17.
In lieu of flowers, his family asks that donations be made to Grace Hospice: PO Box 212, Clinton, MT 59825
Services are under the direction of Garden City Funeral Home and Crematory.
---