Private island on Flathead Lake listed for $72 million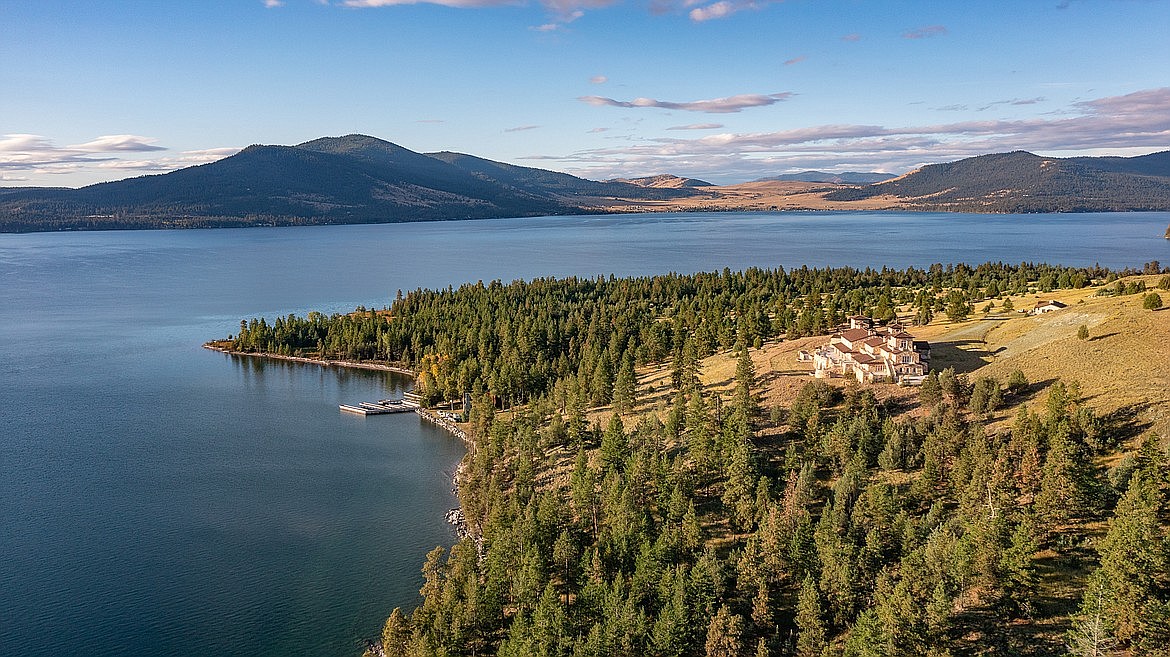 Cromwell Island in Flathead Lake is up for sale at $72 million. The private island is 348 acres in size and includes three miles of shoreline. (Photo courtesy of Bill McDavid, Hall and Hall Partners)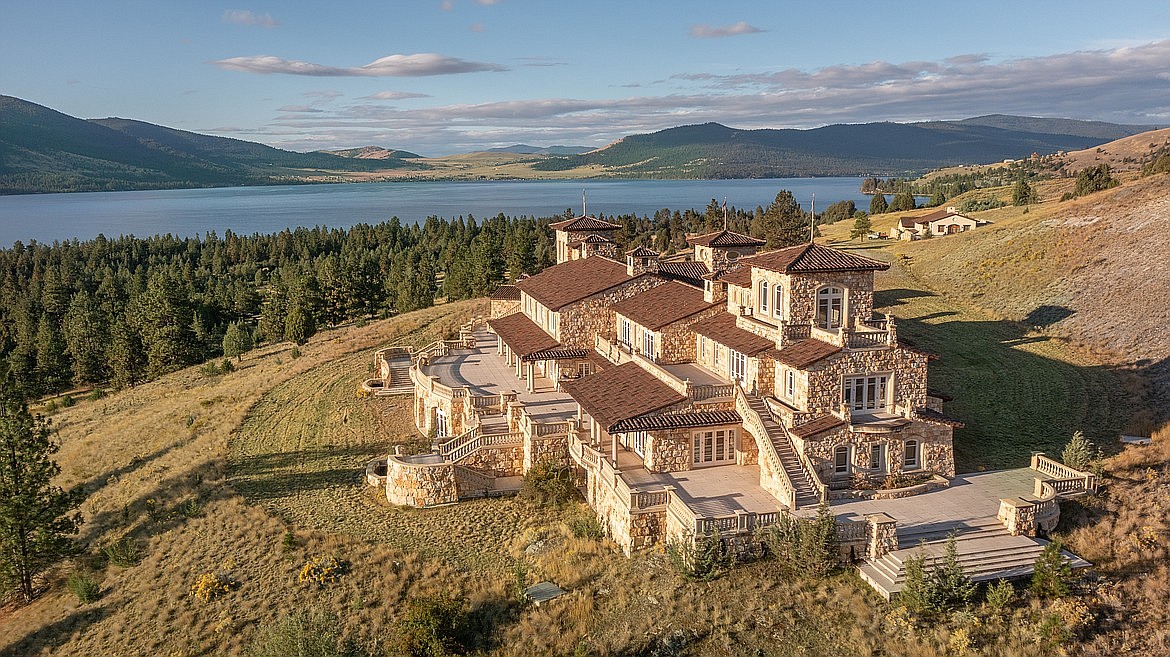 Cromwell Island in Flathead Lake is up for sale at $72 million. The private island includes the main home and guest house. (Photo courtesy of Bill McDavid, Hall and Hall Partners)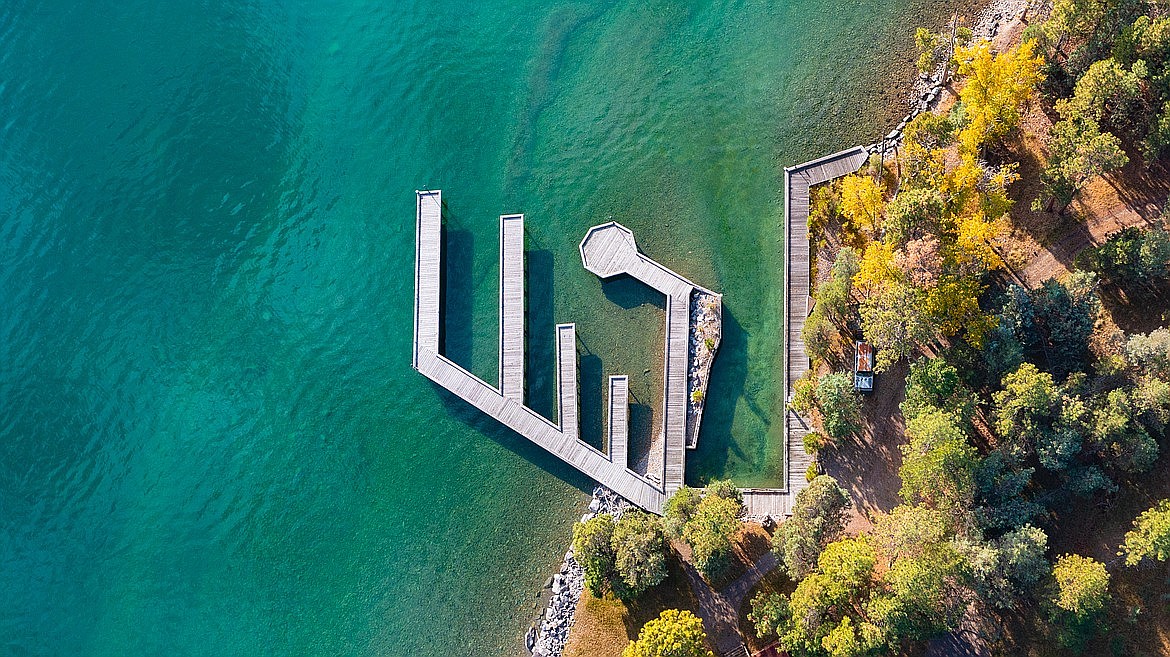 Cromwell Island in Flathead Lake is up for sale at $72 million. The private island includes a boat dock that has five slips varying in size. (Photo courtesy of Bill McDavid, Hall and Hall Partners)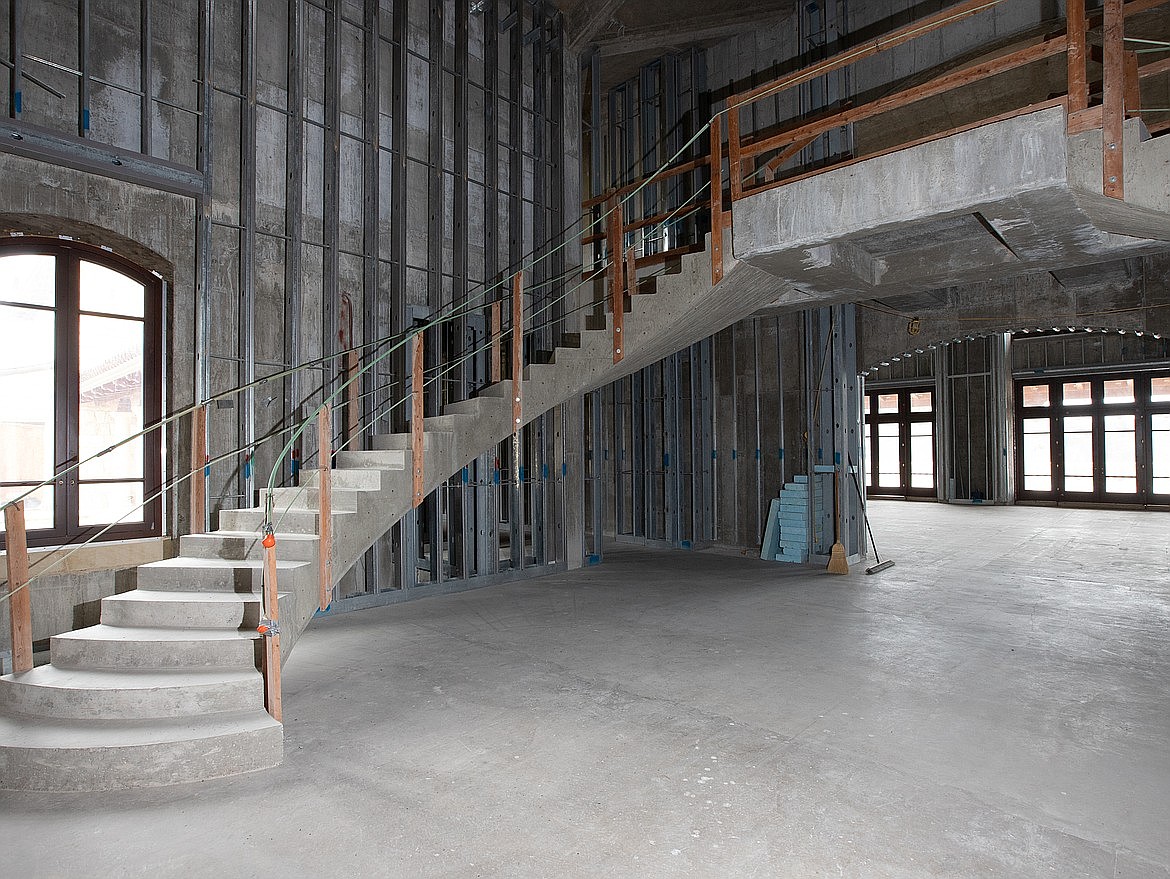 Cromwell Island in Flathead Lake is up for sale at $72 million. In the main house, the twin symmetrical and suspended staircases inside the main entrance are inspired by the hanging staircase in the Nathaniel Russell House in Charleston, South Carolina. (Photo courtesy of Bill McDavid, Hall and Hall Partners)
Previous
Next
by
HEIDI DESCH
Hagadone News Network
|
May 4, 2022 12:00 AM
At 348 acres in size with three miles of shoreline, Cromwell Island in Flathead Lake is up for sale at $72 million.
The property is the largest private island with a single owner west of the Mississippi River, according to the property listing with Hall and Hall Partners.
The island includes the main home and the guest house, and features a boat dock with five slips, the largest capable of handling a yacht of up to 70 feet. Also part of the sale is a 60-foot custom-built 1961 barge.
"The views from the island are off the charts," reads the property listing. "The Mission Mountains hold snow most of the year and create a jagged horizon of granite to the southeast. The waters of Flathead Lake are as clear as gin. The rocky subsurface topography forms a pallet of colors ranging from an almost neon turquoise to the deepest shades of cobalt and navy blue."
Bill McDavid, the listing agent for the property, said he finds the history of the island particularly interesting, noting that Cromwell overlooks Wild Horse Island, where the Salish-Kootenai Indians historically swam their horses to keep them safe. Cromwell, which was then a peninsula in periods of low water, may have served as a place to hold the horses before swimming them across the channel.
Cromwell Island is located near the shore of Flathead Lake south of Dayton. It sits a half-mile west of Wild Horse Island.
The island was purchased in the late 1980s by Robert M. Lee, a renowned automobile and antique arms collector, explorer, author and conservationist. Prior to his death in 2016, Lee and his wife, Anne, partially completed the construction of the more than 45,000 square foot home on the property.
Though the main home known as The Villa remains unfinished, the listing notes that it still has a "magnitude of presence reminiscent of Versailles." The Villa was designed to resemble a 16th century French architectural style.
It was intended to have three to four bedrooms with nine bathrooms, but the unfinished construction could accommodate many uses ranging from a primary residence to a clubhouse for a luxury boutique resort, the listing notes.
The home includes Montana travertine from near Gardiner, Montana, and the terracotta tile roof is from Italian manufacturer Ludowici.
The guest house is finished but still ready for a new owner to style to their preferences.
Electrical service to the island is provided via submerged cable. But three 8,000-gallon diesel fuel tanks and a backup generator can power the island estate off the grid for eight to 12 weeks.
An underground shooting range located in the area of the main villa accommodates targets up to a 100-yard distance.
Property taxes are estimated at more than $131,000 based on past years, according to the listing.
Features Editor Heidi Desch may be reached at 758-4421 or hdesch@dailyinterlake.com.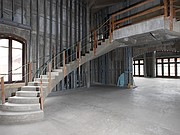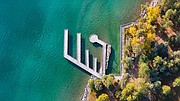 ---