Valkyries bounce back from first loss to take district title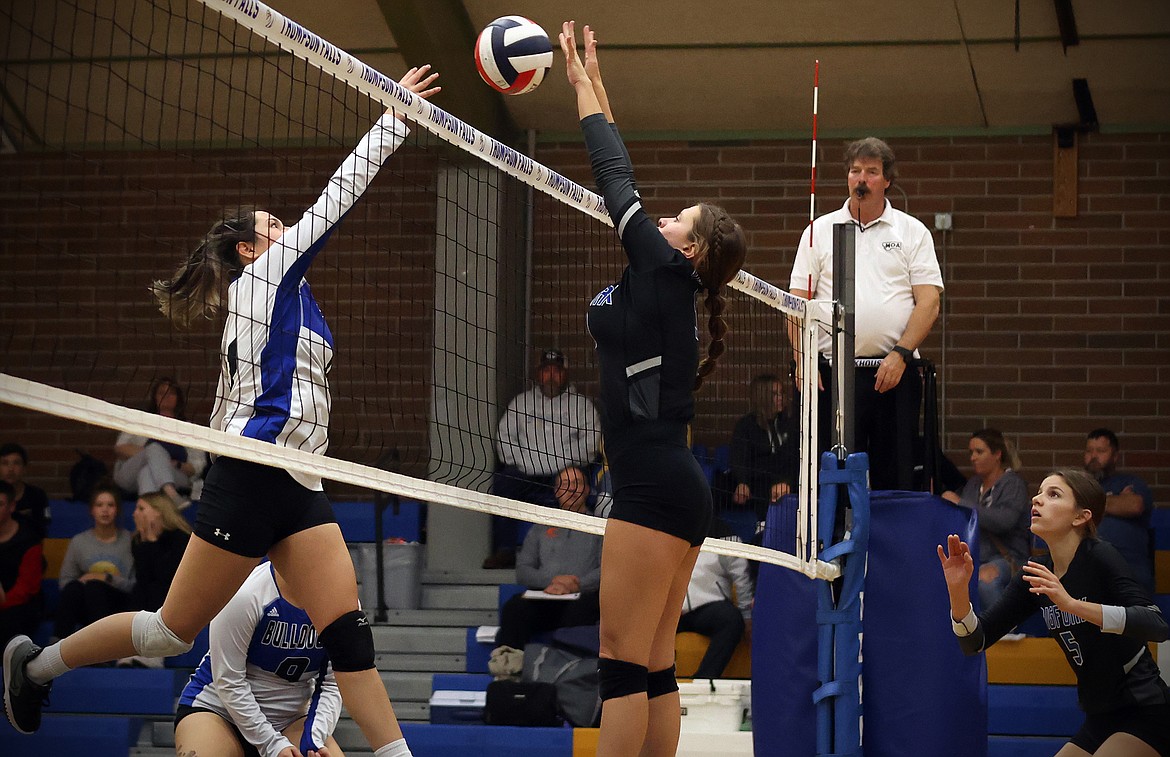 Piper Lee rises above the net to send back a Mission attack during second-round action at the 7B District Tourney in Thompson Falls Friday. (Jeremy Weber/Bigfork Eagle)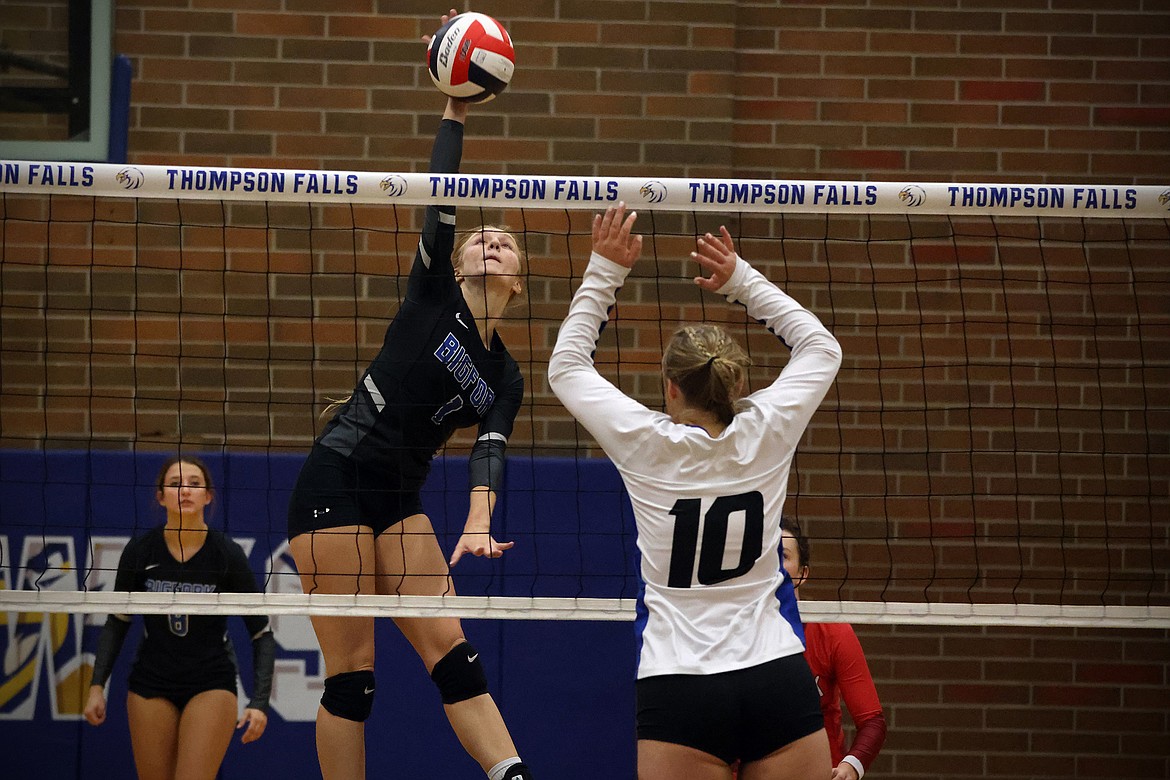 Inga Turner rises above the net to record one of her eight kills against Mission during second-round action at the 7B District Tourney in Thompson Falls Friday. (Jeremy Weber/Bigfork Eagle)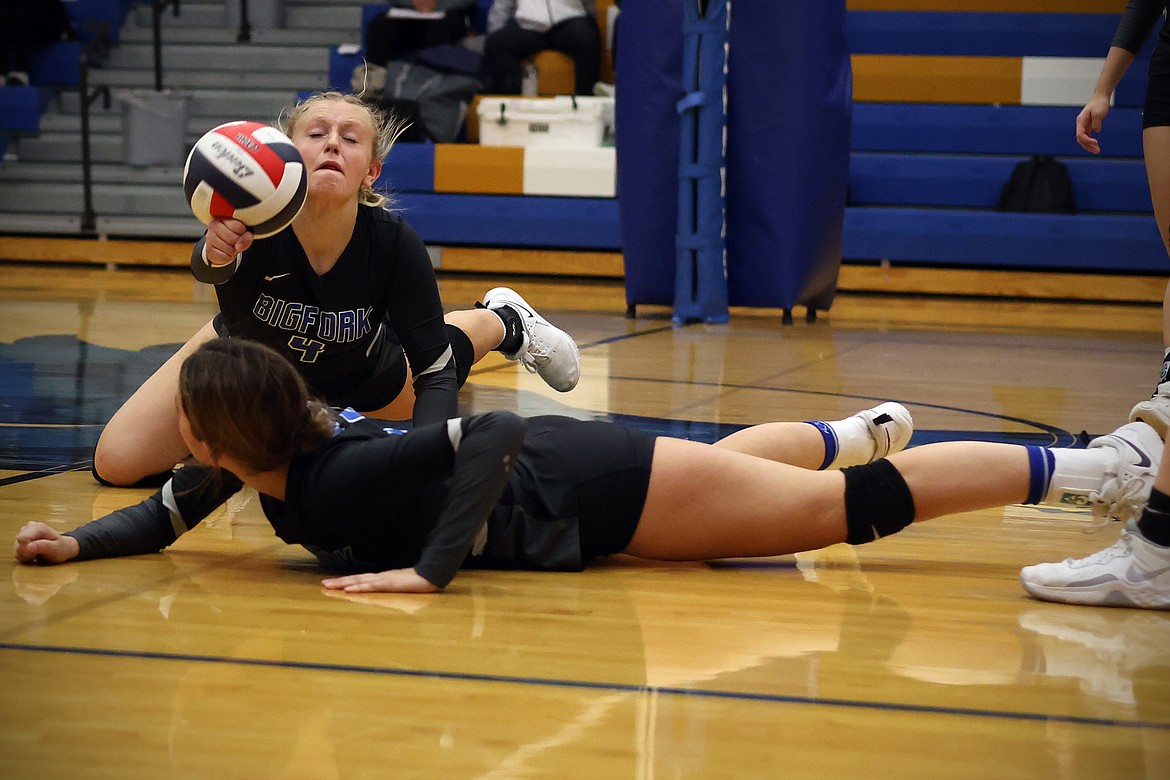 Piper Linson dives over teammate Zoey Albert to make a tough play during second-round action at the 7B District Tourney in Thompson Falls Friday. (Jeremy Weber/Bigfork Eagle)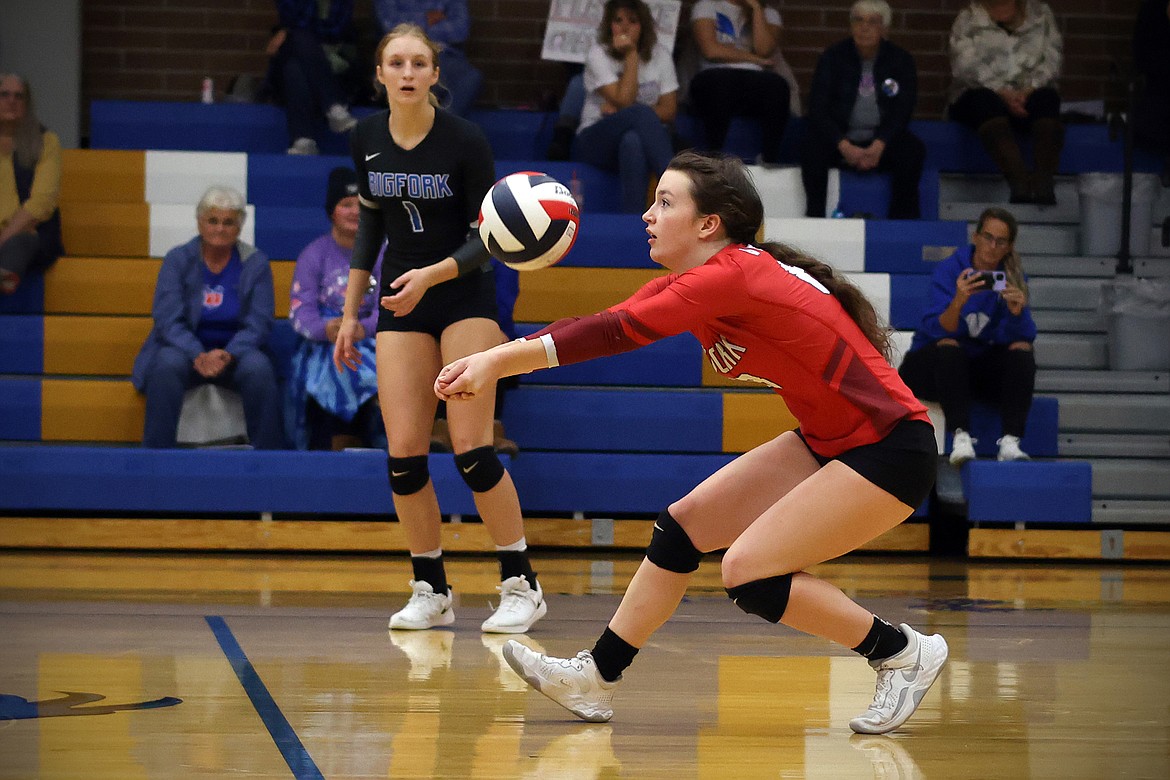 Tessa Troyer returns a Mission serve during second-round action at the 7B District Tourney in Thompson Falls Friday. (Jeremy Weber/Bigfork Eagle)
Previous
Next
by
JEREMY WEBER
For the Eagle
|
November 2, 2022 12:00 AM
Bigfork's season-long winning streak came to an end at 17 matches at the 7B District Tournament in Thompson Falls Saturday, but the Valkyries bounced back with three straight wins to earn the district title and a top seed at divisionals this weekend.
The host Lady Blue Hawks became the first team to get the best of the Valkyries this season in the semi-final round, but Bigfork bounced back to sweep Eureka before defeating Thompson Falls in back-to-back matches to earn the title. The Valkyries will now face Arlee in the opening round of the Western B Divisional Tourney at Florence-Carlton at 1:30 p.m. Thursday.
The Valkyries had little trouble with Mission in the opening round Thursday, downing the Bulldogs 25-5, 25-15, 25-17. Bigfork got kills from five players in the win, led by Ellie Jordt's nine, while Inga Turner and Zoey Albert each had eight and Ava Davey added seven.
Tessa Troyer and Davey each had seven digs in the win while Piper Linson and Albert added six each. Linson recorded 31 assists while Turner had two blocks. Turner had 15 kills and six blocks while Davey and Albert had 25 digs each against Thompson Falls in the semi-finals, but it was not enough as the Valkyries fell in four sets, 25-23, 21-25, 21,25, 21-25. Linson had 36 assists and 17 digs in the loss. Linson served a team-high four aces and added 20 assists and 15 digs in the next round as Bigfork swept Eureka to reach the championship round, 25-15, 25-20, 25-9. Turner and Albert had eight kills each in the win while Turner, Linson and Piper Lee each had two blocks.
Turner had 21 kills and two blocks as the Valkyries kept the title hopes alive with a four-set win over Thompson Falls in the championship round, 25-12, 25-23, 14-25, 25-21.
Albert added 10 kills and 11 digs while Davey had 10 digs. Jordt served three aces in the win while Linson and Keni Wade had two each. Turner had a monster match as the Valkyries defeated Thompson Falls for the title, finishing with 22 kills, five blocks, six digs and three aces as Bigfork won 25-21, 14-25, 25-16, 25-17. Albert finished with 15 kills and 14 digs, while Jordt led in digs with 18 and served two aces. Linson had 39 assists and nine digs.
Play at the Divisional tournament begins with Anaconda taking on Mission at 10 a.m. Thursday. The top two finishers at the tourney advance to the State Tournament in Bozeman Nov. 10-12.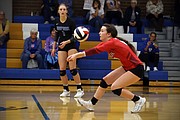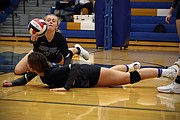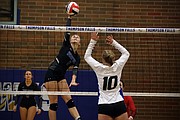 ---