Commissioners set to fill library board vacancy on Sept. 20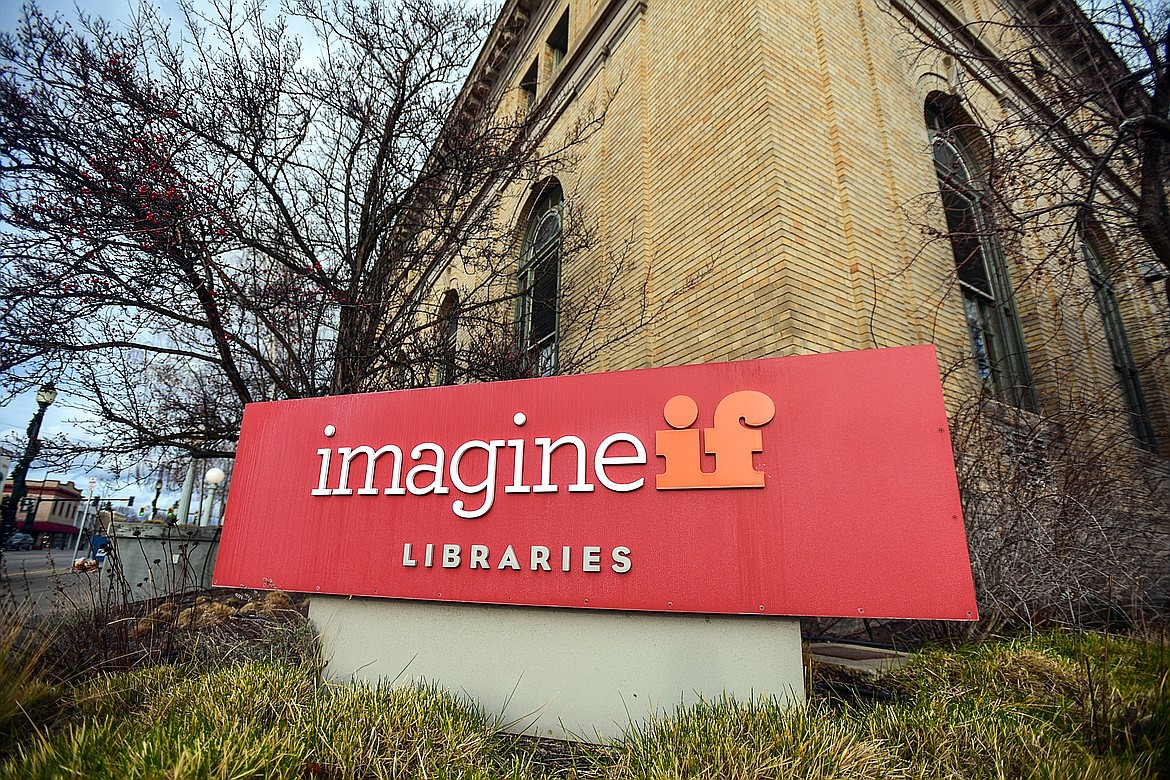 ImagineIF Library in Kalispell on Thursday, Dec. 2. (Casey Kreider/Daily Inter Lake)
by
TAYLOR INMAN
Bigfork Eagle
|
September 14, 2022 12:00 AM
Flathead County Commissioners are set to fill a vacancy on the ImagineIF Library Board during their meeting scheduled for September 20.
ImagineIF Board Chair Doug Adams said after conducting interviews with 13 applicants on Sept. 6, the panel selected Jane Wheeler and Taaylr Claridge as their top picks to fill the vacancy. It is typical for the board to send a few people to commissioners for consideration, and while they generally select one of the top picks, commissioners can choose from anyone who put in an application for the vacancy.
Jane Wheeler was one of three applicants brought before commissioners for a previous vacancy in June, along with Jake Fulkerson and eventual pick Carmen Cuthbertson. According to her board application, Wheeler's career centered around books. She served as a librarian for public libraries, school and university libraries and specialized (science) libraries.
Wheeler also spent years on the board for the West Valley School District. She said she believes libraries are vital to a thriving community and that she believes "in consensus," adding that "the strength of any government organization is their ability to work together."
Wheeler also served on the Hockaday Museum of Art board and said she is a Cub Scout leader, soccer coach and the president of the Officer Wives Club.
Taaylr Claridge said she felt called to serve on the board as a mother of young children who has enjoyed enormous benefits over the years thanks to public libraries. To her, "libraries are more about people than books." She believes this idea is a key component of the effective operation of the system — especially when making difficult decisions.
The position would represent a learning experience for Claridge, who said in her application that it would be her first foray into serving on a volunteer board. She works as an "instructor of the arts" with a decade of experience teaching people of all ages and diverse backgrounds. Claridge said her path in life began as a toddler at the Flathead County Public Library, when her parents checked out her first dance lesson video. She said this work has led to many opportunities for community involvement and outreach over the years.
Public comment for the commissioner's meeting begins at 8:45 a.m. on Sept. 20. They are expected to vote on the library board vacancy at 10:30 a.m.
---