Remembering Tina Lawler, a friend to all of Bigfork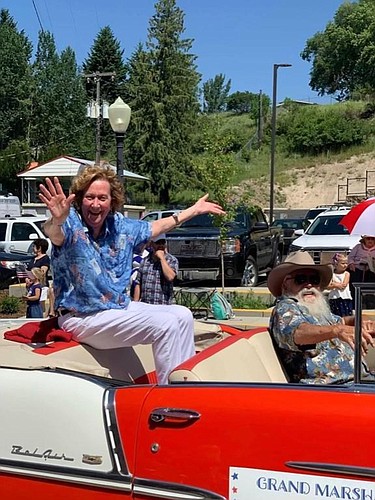 Lawler won the Bigfork Area Chamber of Commerce's Heart of Bigfork Award in 2021 and was a grand marshal in that year's 4th of July parade. (photo provided)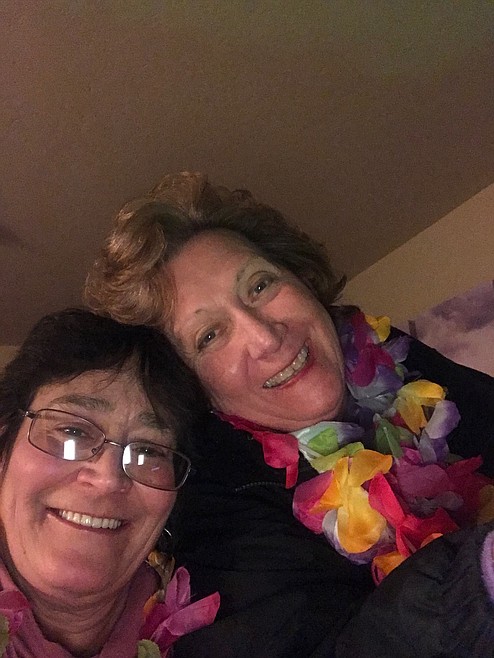 Janet Pepos and Tina Lawler at her Margaritaville themed birthday party. (photo provided)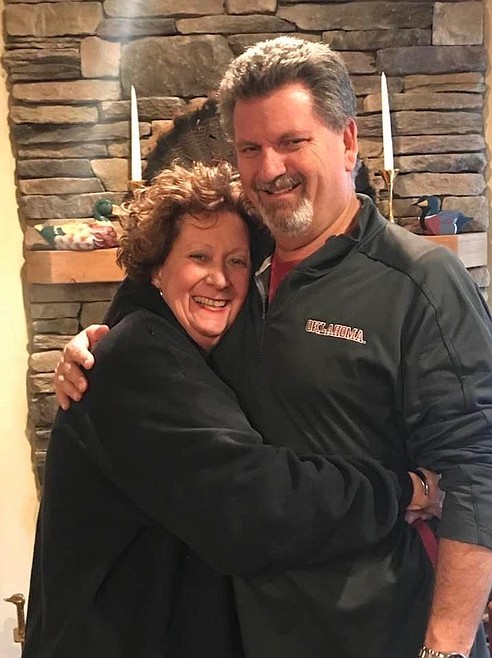 Tina with her brother Fred. (photo provided)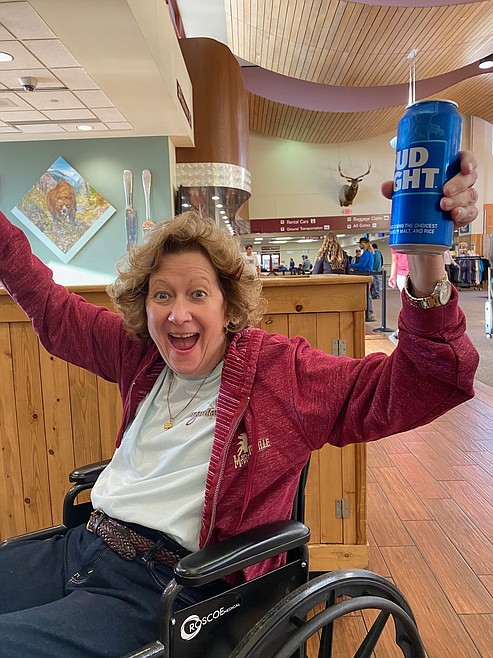 Tina in Vegas to attend the Jimmy Buffett concert. (photo provided)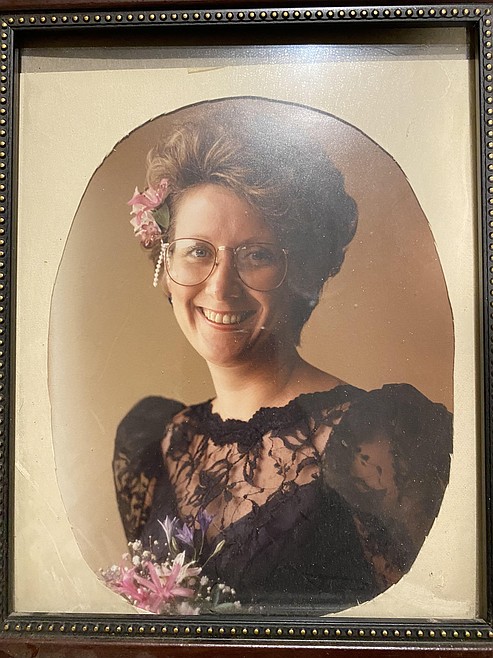 A young Tina Lawler. (photo provided)
Previous
Next
You didn't have to know Tina Lawler personally to feel like her friend. Working many different jobs through the years, it could be said she made her biggest impact as a clerk at Harvest Foods, where Bigforkians would go to great lengths to end up in her checkout line.
When she died unexpectedly on Feb. 2, people who loved her came out of every corner of the community to express their grief.
"We will always remember you Tina," Isabelle Gomez posted to the Bigfork Area Bulletin Board community page on Facebook.
"Tina! I would stand in line with my 28 items and dare anyone to kick me out of your 10 items or less lane.You are my favorite and will be missed. You've touched so many lives, a genuinely good person with a little bit of sass thrown in. This is a true loss for our entire community," Facebook user Cat Furr also posted in the group.
Lawler won the Bigfork Area Chamber of Commerce's Heart of Bigfork Award in 2021 and was a grand marshal in that year's 4th of July parade. Those who knew her said she never met a stranger, always warm and kind to people she crossed paths with.
She was constantly planning baby showers, wedding showers, birthday parties and more, says friend Lisa Carter. She's been close friends with Lawler for years and remembers a time she went through the trouble to send her a present while she was out of state.
"I went to California and I took my oldest daughter with me who just went through some cancer treatments, so I'm gonna take her back home to see some family. And there we are at my mom's house, having this wonderful time and there's a knock on the door … it's a delivery, it's a beautiful coffee cake that Tina sent us all the way to California," Carter said.
Sending packages in the mail to loved ones was a common pastime of Lawler, who often sent fun packages to her nieces and nephews. She moved to Bigfork in 2002 with her husband Dalas Silvester but was still very close with family who lived in other states.
According to her obituary, Lawler was born in Sandusky, Michigan in 1959 to her parents Michael and JoAnn. They moved around the southwest throughout her childhood, but eventually landed in Anderson, Missouri where she attended high school.
After graduating from the University of Missouri in 1982, she moved back to Michigan where she worked for the University of Michigan, and then to Ohio, where she took over Regional VP responsibilities for a major food service company. She later moved to Oklahoma, where she met her husband.
Another one of Lawler's longtime friends Janet Pepos said she was always the life of the party. She loved being on the water, catching up with friends at the Tall Pine and most importantly, she loved Jimmy Buffett.
"She said she was going to marry him one day," Carter laughed.
Pepos went with Lawler to one of Buffett's Las Vegas shows last year, but unfortunately it got canceled. The two had planned to make another trip to attend the postponed concert this spring. Pepos said it definitely wasn't the first time Lawler would have seen him live, but it hurts regardless. She will be attending the concert in her honor.
Carter worked with Lawler at Harvest Foods and remembers when she would make her famous end of the day announcements, which reflected her spunky personality.
"She was like, 'Well, kids, it's about time for Lisa and I to close … if you need anything we're here to help you, Lisa's got the day off tomorrow but I'll be here and we'll have fresh coffee and doughnuts … I don't know what the weather's doing out there, so everybody be real careful' … And I mean, you get a full weather report," Carter said.
After her passing, friends sold tshirts that said "Have a good day, ya hear? Be a Tina" to help her husband pay for expenses. The window to order those online has closed, but some shirts are still available for purchase at Harvest Foods.
There are a million little things friends of Lawler will remember, like how she couldn't leave the house without her lipstick, but her dedication to being a friend to everyone won't soon be forgotten.
"She was all encompassing. You know, there just wasn't anyone, no matter your background or your status in the community that didn't affect her. And I noticed that some of the people that made comments on Facebook when she first passed were like, 'I'm only a customer' Well, that's not how Tina thought about you, you were her friend," Pepos said.
A Celebration of Life is scheduled for noon on March 18 at the Bigfork High School gym. Following the service, the family will host a "Toast to Tina" at the Tall Pine, one of her favorite places in Bigfork.
A special thanks to Lisa Carter and Janet Pepos for contributing to this story.
---