Valkyries battle to split week's matchup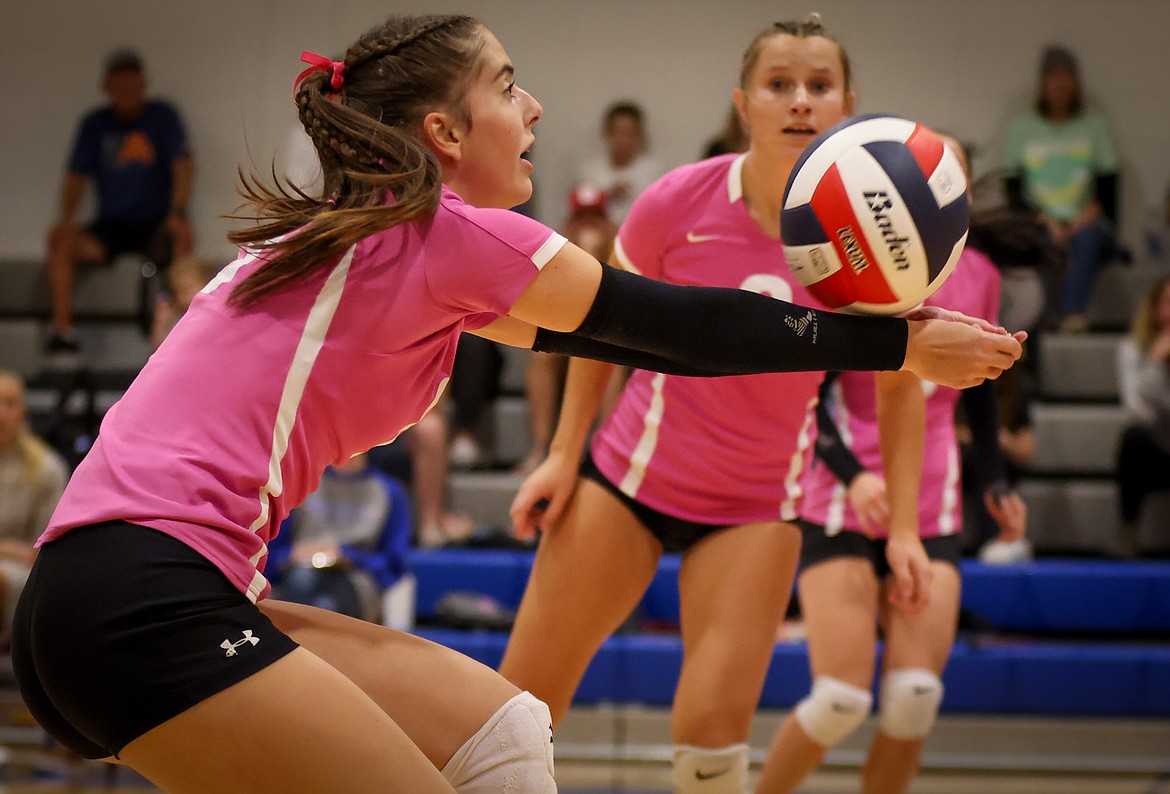 Taylor Howlett digs out an attack from Whitefish during Valkyries Volleyball action at home Saturday. (Jeremy Weber/Bigfork Eagle)
Both Valkyries volleyball matchups went the distance this week as Bigfork downed the Maidens in Ronan in five sets Thursday before dropping a 3-2 decision to Lady Bulldogs at home Saturday.
The Vals held off a furious Maidens comeback in Ronan Thursday, going up 2-0 before holding on to win 25-22, 25-22, 28-30, 24-26, 15-10.
Bigfork got 12 kills each from Ava Davey and Piper Lee while Piper Linson (24) and Taylor Howlett (14) combined for 38 of the team's 44 assists in the win.
Gracie Saari also served five aces for the Vals.
Defensively, Bigfork was led by Davey's 21 digs and Saari's 19, but six Vals finished with 10 or more, including Natalie Vick, Linson, Howlett, and Tessa Troyer.
Lee had three blocks in the win, Vick added two and Howlett had one.
The Vals saw one slip away at home Saturday as Bigfork went up 2-1 on Whitefish before falling to the Lady Bulldogs, 17-25, 25-19, 20-25, 25-13, 15-11.
Davey had 17 digs and 15 kills in the loss while Howlett added 17 assists and 13 digs.
Vick was in on five blocks for the Vals while Howlett, Saari and Lee added four each.
The Valkyries will be in action at Butte this weekend as they play in the Blockbuster Classic.
---