Stodghill recalls high school golf career, looks to future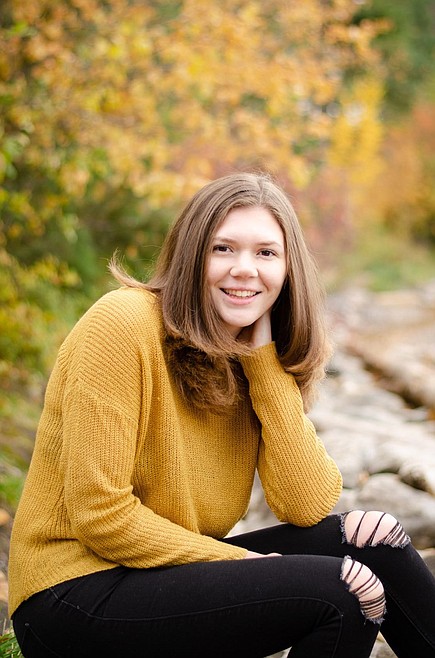 by
Jeremy Weber
|
April 15, 2020 1:00 AM
Valkyries golfer Carly Stodghill knows about overcoming adversity.
The 18-year-old Bigfork High School senior was forced to give up volleyball in her sophomore year after being diagnosed with Non-Hodgkin Lymphoma. Undaunted, she continued to play with the school's golf team, where she earned All-State honors as a junior last season. Stodghill took eighth at the state golf tournament last year, helping lead the Valkyries to a third-place team finish — the team's highest ever finish.
"Golf easily became my favorite sport because of the people you meet along the way, the family my team has become for me, and every memory I've gathered along the way," she said. "My favorite memory from high school sports was state sophomore year because my team suddenly became my family. We spent more hours laughing and making memories then I think we did golfing that trip."
Stodghill says she took up golf her freshman year as a way to spend more time with her brother, who was in his senior season that year. She wound up loving the sport so much that she earned her varsity letter in each of her first three seasons and was ready to earn a fourth this season.
Outside of sports, Stodghill participates in the Partners Club for Special Olympics.
"I joined partners club not only because my mom started it but also because they are the most kind, big-hearted kids I've ever met. They brought smiles to my face on even the worst days," she said. "I became a buddy in there room my senior year and not being able to end my year seeing their beautiful faces everyday has been extremely hard for me. They are some of the best friends I could have ever asked for."
Stodghill says being away from school for the last month has been hard on her and her fellow seniors.
"Losing out on the last part of our senior year is devastating. Not being able to attend our last prom, our last sports season, and possibly never being able to receive our diploma by walking across the stage while all your friends and family are there and share that last time with the people we have spent as much as 13 years with is heart breaking," she said. "It's like working so hard to accomplish everything and then failing to make your goal when you're just seconds away from reaching it."
After high school, Stodghill hopes to attend Boise State University and earn a degree in accounting or education. ■
---