Records
Hoping to browse through local records? Here you'll find links to our newspaper records online.
Updated 1 week ago
Randy C. Grout passed away peacefully in his home surrounded by his family on July 27, 2021, at the age of 70, j...
Updated 8 months, 2 weeks ago
Kim was born on July 30, 1970, to Russell and Barbara Presley at Ramsey AFB in Puerto Rico.
Updated 10 months, 1 week ago
Elizabeth "Betty" Fondell Schwartz
Updated 1 year, 1 month ago
Michael C. Delaney, longtime resident of Bigfork, and Jupiter, Florida, passed away on June 16, 2020. He lived a full and complete 79 years.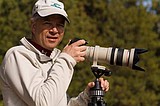 Updated 1 year, 3 months ago
Douglass E. Dye, of Kalispell, passed away at home on Sunday, May 31, 2020, after a courageous battle with cancer.
---