Shop local mentality buoyed businesses in whirlwind year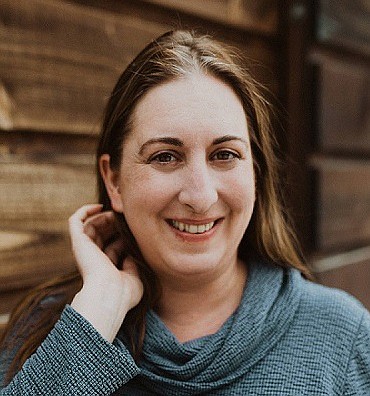 by
Rebekah King
|
December 30, 2020 2:30 AM
Every month as I sit down to write this column, I have a solid idea of where I want it to end up. The struggle comes with taking you, the reader, through the journey to the point I hope to make. To do so, I analyze recent encounters and conversations with members and businesses and remind myself to take off my rose-colored glasses and consider the reality of the meeting rather than my perception. The challenge for me is that I love Bigfork – warts and all – and so it is easy for my perception to be a bit too optimistic and I do try to tone it down. With that said, this has been a pretty good year.

Now, one would be hard-pressed to argue that 2020 will be remembered as a year that changed us all. Few parts of our lives have been left unscathed. The journey has been a personal one as well. The battles and challenges I have faced are much different than yours. Just as yours are different from those of your neighbor, friend or co-worker. While this has been an extremely challenging year, it has brought invaluable lessons and positive impacts that are worth considering before we say goodbye to it.

In March, as restaurants closed and non-essential businesses were shuttered, I scrambled to try and find a way to help. On a whim, we created a gift card store on Bigfork.org that allowed shoppers to purchase gift cards from their favorite businesses. I was optimistic that we would sell a few hundred dollars' worth. I was amazed when, in less than 24 hours, we sold $2,000, and over the next few weeks, $12,000. The business owners were so thankful each time I contacted them with a gift card purchase. It was giving them a small infusion of cash when they needed it most and letting them know that you, the community, cared.

Those displays of care and concern continued over the next few months. People went out of their way to order take-out, shop local and sincerely ask how businesses and employees were doing. As June turned to July, it became apparent that the summer season, so vital to the economy of Bigfork, would be saved. I saw businesses, starved for seasonal employees, adapt to the changing environment. Many proprietors limited their hours of option, similar to winter hours, and it worked! We adapted, as did our visitors.
I also saw new businesses open and thrive. In fact, this year brought with it more business than many had hoped. We admired the bravery it took for these new owners to open their doors in an unprecedented time, rooting for them like one might cheer on an underdog.
And now, as I ever so briefly lift my rose-colored glasses, I must concede there are a couple of businesses that are gone forever, some events canceled,and challenges none of us could have anticipated. But the playhouse opened, Festival of the Arts happened and we hosted our first-ever drive-in movie. All in all, I think Bigfork fared pretty well.
As we languish in its final days, I invite you to join me in enthusiastically closing the door on 2020, but also carrying its lessons into the new year. Nobody knows what 2021 will bring, but I think we are all more aware of the impact we have on each other. I know my social interactions seem a little more precious. The "how are you's?" and the "thank you's" a little more treasured. I have never been big on resolutions, but I think we can all resolve to continue supporting local everything — no matter what the new year brings.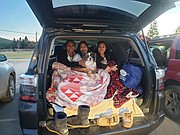 ---