ACES adjusts for COVID-19 while seeking new home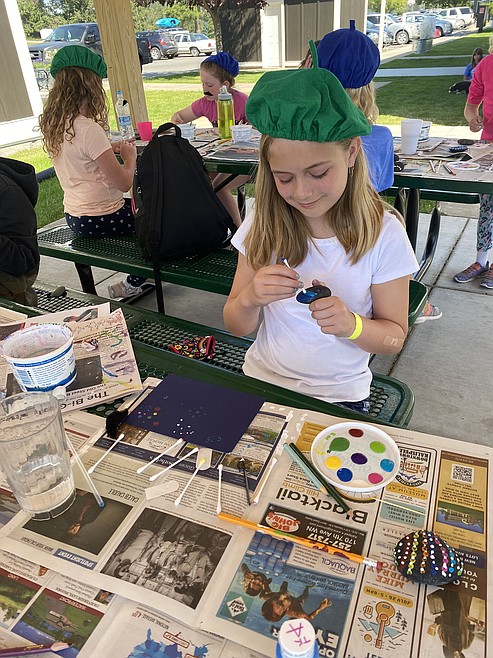 Aerin Todd enjoys and afternoon of painting as part of the Bigfork A.C.E.S. After School Program's summer camps. (photo provided)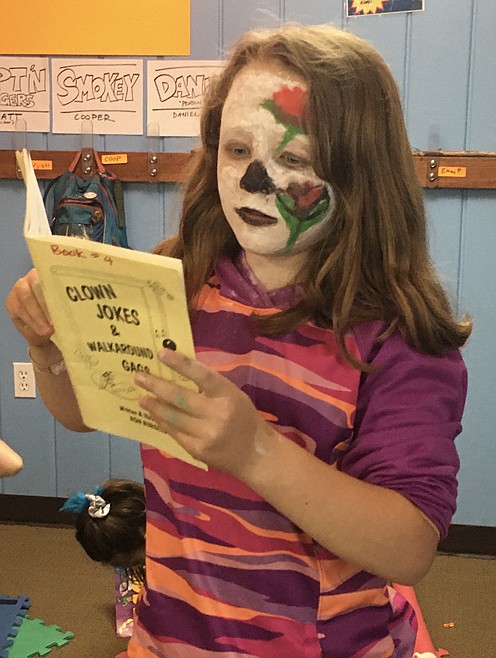 Audrey Corder enjoys the Bigfork A.C.E.S. After School Program's "Under the Big Top" camp, where the kids learned clowning, acrobatics, magic and circus stunts. (photo provided)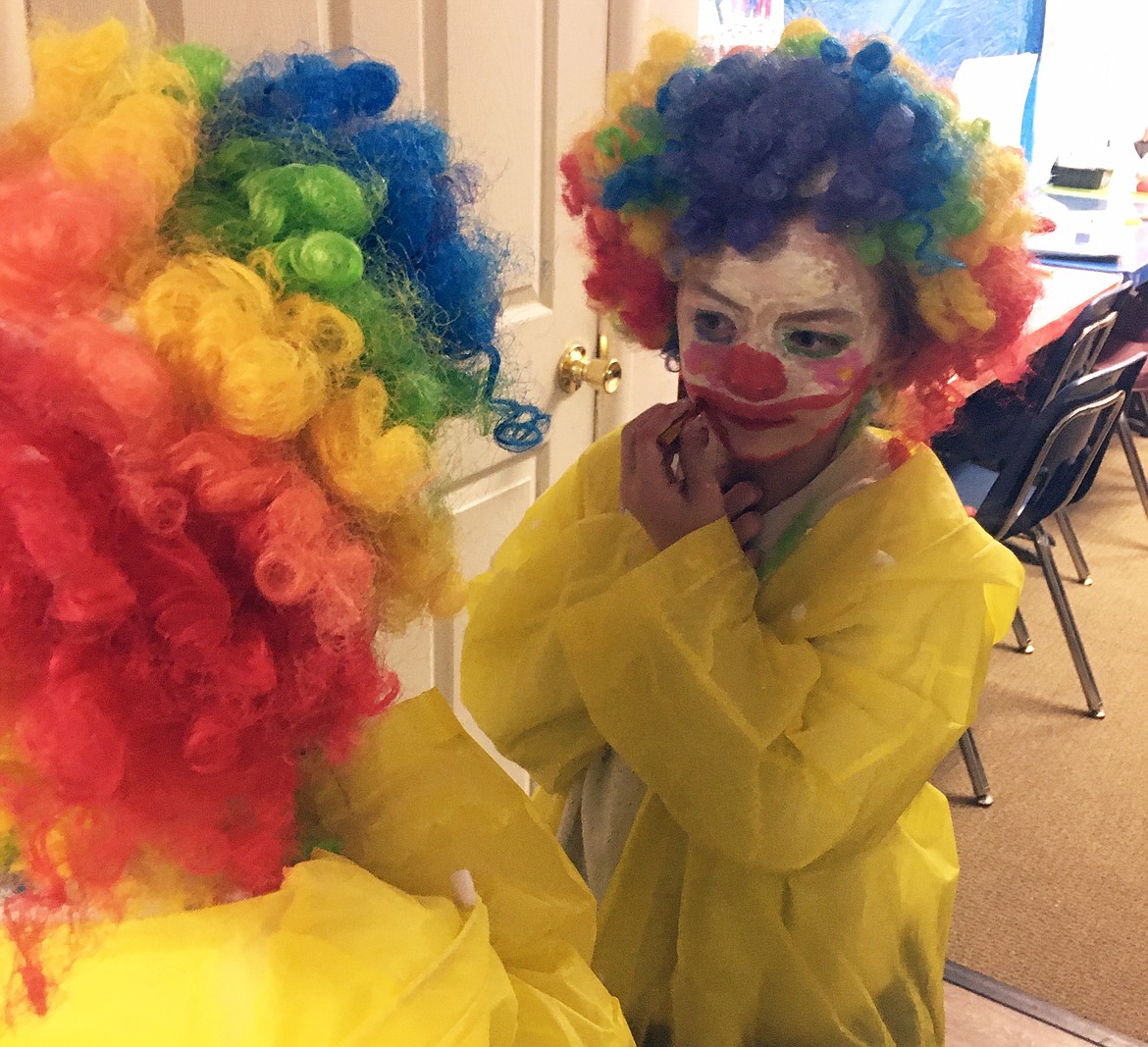 Ellie Woods learns to paint her face as part of the Bigfork A.C.E.S. After School Program's "Under the Big Top" camp, where the kids learned clowning, acrobatics, magic and circus stunts. (photo provided)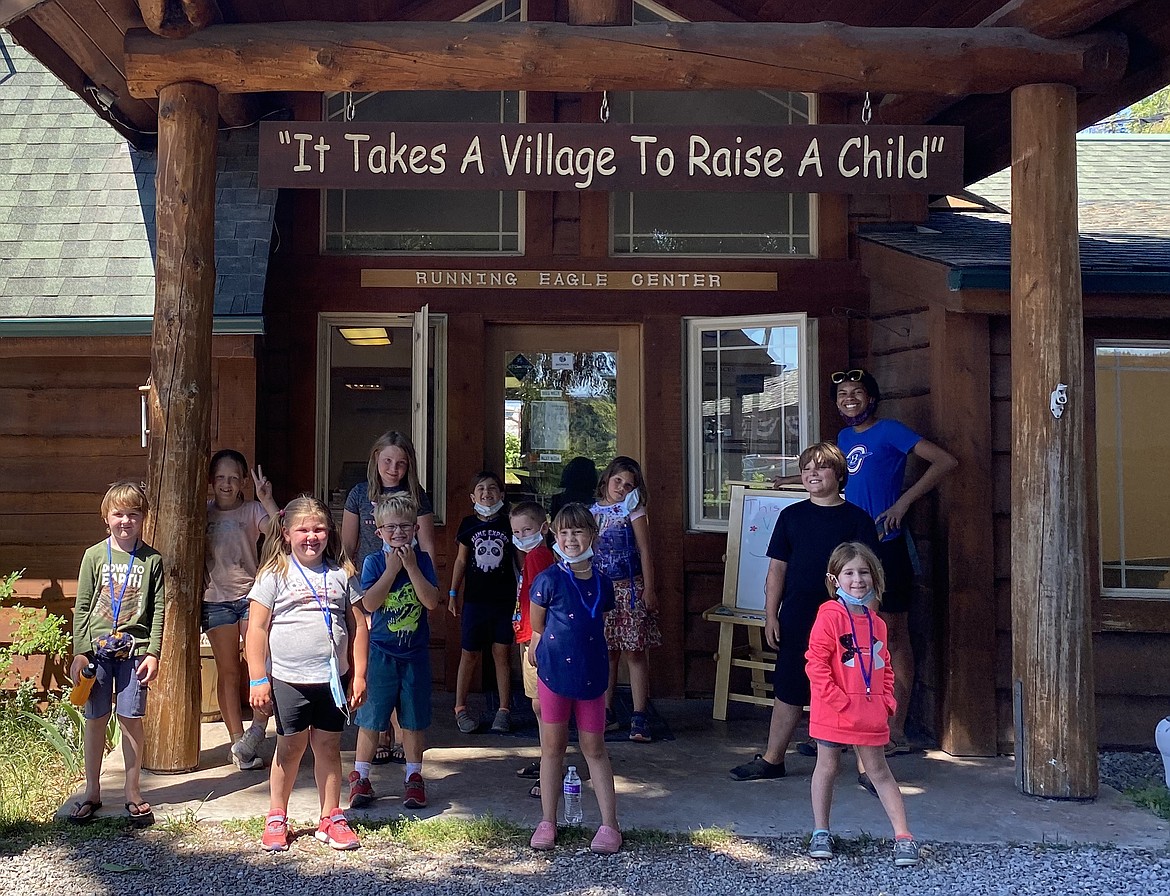 Courtesy photo The Bigfork ACES After School Program will be looking for a new home as of Sept. 8.
Previous
Next
by
JEREMY WEBER
For the Eagle
|
July 29, 2020 1:00 AM
Much like everyone else, the staff and children at the ACES After School Program in Bigfork have been adjusting to change this summer. While COVID-19 has brought with it a new list of rules and regulations, the ACES family is facing even more change as the program is currently looking for a new home.
Since 2011, the program has been offering a safe and fun environment for children during the after school hours and at camps during the summer, beginning at the First Methodist Church in their initial year of operation and then at their current location on Grand Drive for the past eight years.
While the Grand Drive location has served its purpose well, ACES will be homeless as of Sept. 8 since the building owner is looking to sell the property.
According to Program Director Cathy Hay, ACES was already outgrowing its current space and in the process of looking for a new, more spacious location, but the sale has sped up the timeline.
"This has been a great location and our landlord has been amazing, but we decided as a group that as Bigfork continues to grow, we need to be able to grow with it," she said. "We looked into purchasing the property we are using now, but we felt that it might not be a wise decision as we feel we will need more space in the future."
According to Hay, one of the biggest concerns about securing a new home is finding a location that includes a commercial kitchen. During the school year, the ACES program provides after-school meals for 40-50 children per day, a service that would have to halt if a suitable kitchen cannot be found. In addition, the program would like to find a new home close to the school so that children will be able to walk there, but Hay says that has not been easy. She says ACES has been looking at a few different options, but nothing has been finalized yet.
ACES has been no stranger to change this summer as the program has been forced to adjust its policies and procedures to adapt to COVID-19 concerns and regulations.
Summer camps began June 10 with a limit of 60 children allowed to attend. The kids were separated into five groups of 12 with very little to no interaction between groups. In addition, children were given temperature checks and asked to use hand sanitizer upon arrival, and check in workers were required to wear masks. The program has also introduced a cleaning schedule that sanitizes common areas four times each day and encourages the kids to wash their hands several times a day. Workers also received three days of additional training on how to deal with the situation before the camps began.
So far, the program has been extremely successful.
"We are being as safe as possible, but as the summer stretches on I get more stressed out and nervous because I feel responsible for all of these children, their families and employees," Hay admitted. "It feels good to be able to offer something for the children in our community to do so that their parents can get back to work. We are glad to be doing it, but it is different now. I'm pleased with what we are doing. Nervous, but pleased. I'm not really sure what else we could be doing to keep the kids safe and that is what it is all about."
Hay says the program has been working closely with School District 38 Superintendent Matt Jensen to help make sure the kids are becoming comfortable with the rules they may be facing when they go back to school.
"The school has been awesome working with us and I really do feel like we have been able to set our guidelines parallel to what is going to happen in the schools this fall," Hay said. "Our philosophy is not to stress the kids out. Having stressed out kids is defeating the purpose of getting them out of the house and getting them back into as normal of a routine as is possible."
While she says that most children have adapted well to all of the new rules and regulations, she admits there has also been some disappointment.
"We usually have so much fun on field trips and swimming and going places, but we have not been able to do those things as much this summer," she said. "The kids were pretty disappointed at the beginning, but they are working it out and understanding that life is different now."
While everyone seems to have adapted to this summer's changes well, Hay hopes the transition will be just as smooth as the program looks for a new home.
"We have been doing this for nine years now and if ACES goes away I feel it will be a huge disservice to the community. I think that we will be able to work something out, but we have a lot of questions and not many answers at the moment," she said. "I know this community is generous and super supportive, so if anyone has any ideas that could help us out we would love to hear from them." ■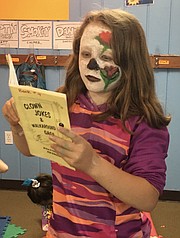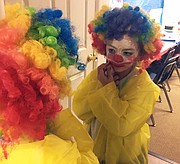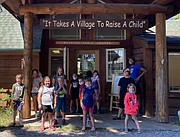 ---