County eyes Methodist church for interim senior facility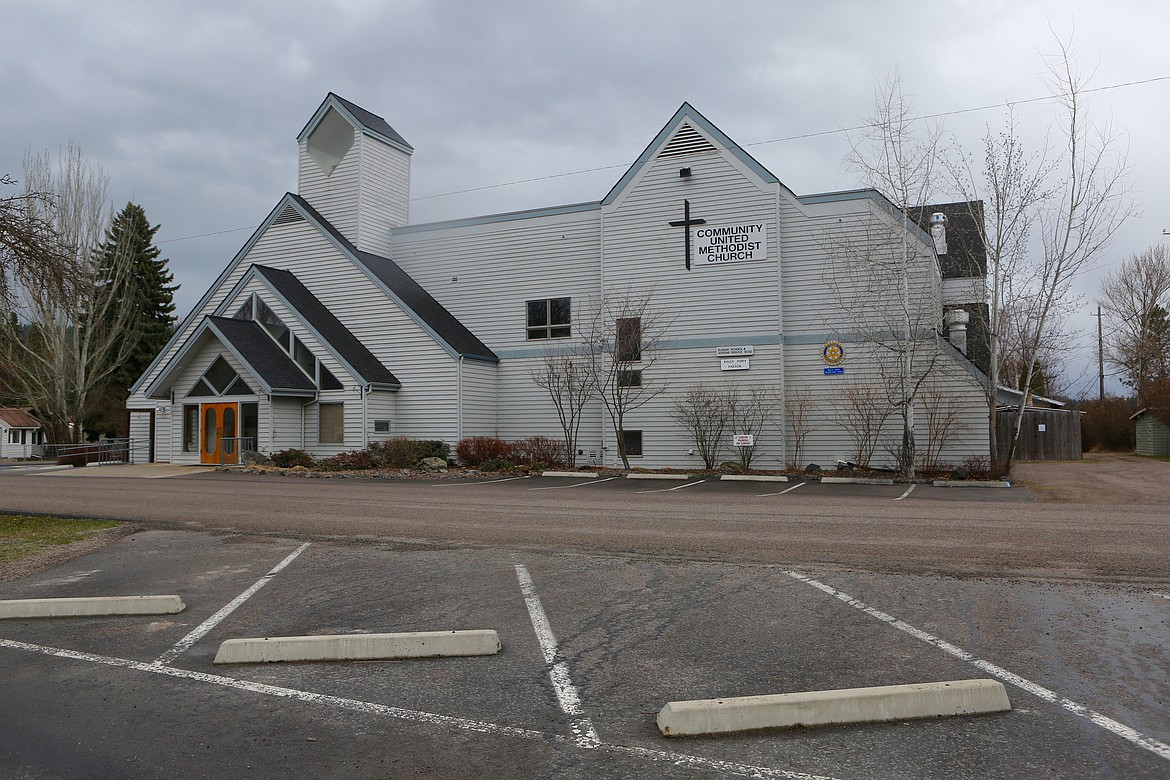 The Community United Methodist Church.
by
Lynnette Hintze
|
July 29, 2020 1:00 AM
As Flathead County continues the process of determining the best option for a future new home for the Bigfork Community Center, the Community United Methodist Church in Bigfork is being considered as a temporary location for the center.
County Commissioner Phil Mitchell said he's "excited about that option" and believes using the church, located at 750 Electric Ave., would be a good interim solution for the Bigfork seniors.
County officials toured the Methodist church facility recently and county Grant Administrator Whitney Aschenwald told the commissioners "in my opinion it's perfect."
Flathead County Area IX Agency on Aging Director Lisa Shepard said there just aren't a lot of existing facilities in Bigfork that check all the boxes needed for an interim senior facility. The current senior center is beyond repair, and the county some time ago ruled out renovations to the existing site because it would be cost-prohibitive.
Agency on Aging and county officials have been mulling "what can we do in the interim to give the center a usable space to still provide programs, meals, maybe even grow their membership," Shepard said. "Obviously that was pre-COVID…COVID makes it so uncertain right now."
The Bigfork Community Center has been closed during the pandemic, but volunteers have been delivering meals to seniors.
Shepard, too, said she believes the Methodist church could be a good short-term solution for Bigfork seniors, once they're able to gather again.
"It's lovely," she said about the church facility. "It's a great setup for what the center needs right now. I think the county will be able to work something out with the church."
The county commissioners last week selected A&E Architects as the architectural firm that will conduct the professional architectural review for the Bigfork Community Center project. The county received a $45,000 Community Development Block Grant from the Montana Department of Commerce to fund an architectural study that would examine a number of options to remedy the center. These solutions could include renovating an existing building, or constructing a new facility in a new location.
A&E Architects scored the highest among six firms that submitted request-for-qualification proposals. Aschenwald said the county will be shoring up the contract process with A&E over the next couple of weeks.
Once the architectural study is complete, the county also would be eligible to apply for a $450,000 public facilities grant from the Montana Department of Commerce, Aschenwald told the Bigfork Eagle in March. Selling the existing Bigfork Community Center would provide a portion of funding needed to either build a new center or refurbish another building. A Realtor recommended a listing price of $286,000 in 2017 — and potentially that money could be added to proceeds generated from a previous sale of another county-owned building. The public facilities grant, if awarded, plus the proceeds from the two buildings could put the project budget in the mid-$900,000s, Aschenwald said. ■
---