Festival of the Arts to be held in new format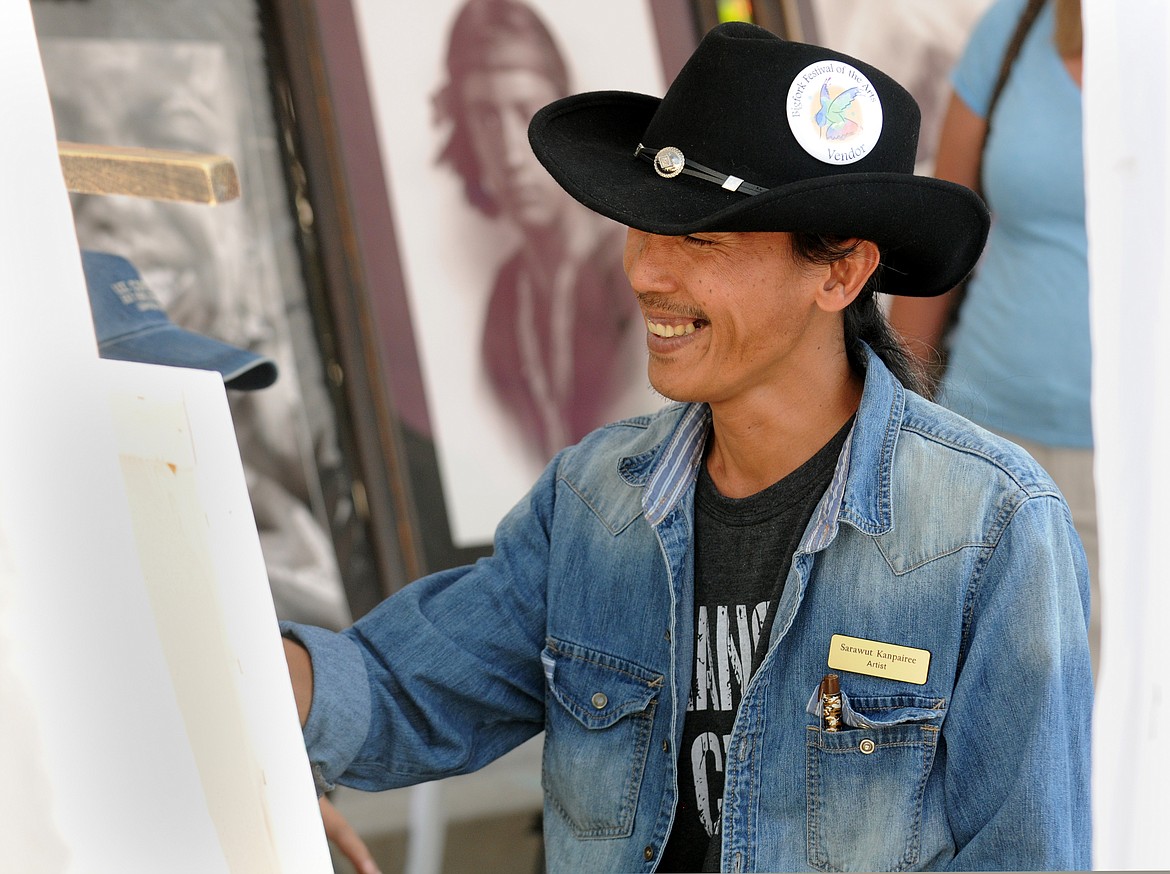 Sarawut Kanpairee, a Thailand charcoal artist does a free-hand charcoal painting in the Sunti World Art Gallery booth at the 38th annual Bigfork Festival of Arts on Saturday. (Aaric Bryan/Daily Inter Lake)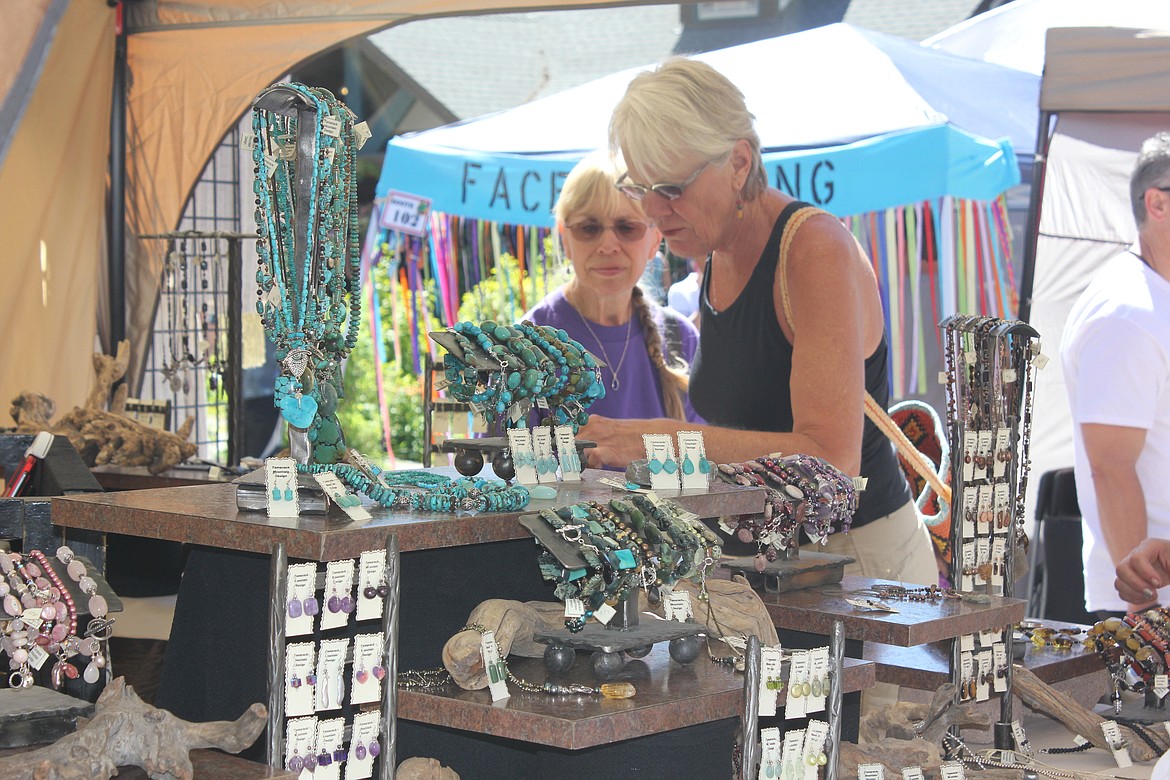 Courtesy Bigfork Area Chamber of Commerce Customers browse a display of turquoise jewelry during the Bigfork Festival of the Arts.
Previous
Next
by
MACKENZIE REISS
Bigfork Eagle
|
July 29, 2020 1:00 AM
The coronavirus has quashed many of Bigfork's summer staples this year, but not the 42nd annual Bigfork Festival of the Arts, which will be held this weekend with several alterations to the traditional format. The festival typically draws 3,000-5,000 visitors who peruse hundreds of artists stationed in the center of Grand Drive, Electric Avenue and Bridge Street.
But this year's event will look different. The festival will be spread out into different downtown areas — the main event will be at the new parking lot on Grand Drive, with additional shopping available on River Street near Old Bridge Pub and in front of Lake Baked on Mill Street. Musical entertainment will take place on the stage in Lake Baked's yard. The idea is to spread attendees out as much as possible to more naturally social distance, while still providing an enjoyable experience.
Shuttles won't be available to transport guests from outside areas into downtown Bigfork to help limit large crowds although Electric Avenue, Bigfork Schools and Bethany Lutheran Church will be open for parking.
In the primary festival area at the parking lot, guests will follow directional walkways that are 12 feet wide and masks will be required for all who enter. Those who decline to wear a mask will be refused entry, but will be provided with a list of artist websites to shop online or can arrange to have items picked up. Face shields or bandana-style face coverings will be accepted for those who experience discomfort with a traditional mask.
"We're trying to balance the positive economic impact for Bigfork against the potential health impact," said Rebekah King, the executive director of the Bigfork Area Chamber of Commerce. "It's really important to keep Bigfork safe for our businesses to stay open."
The festival will run from 9 a.m. to 4:30 p.m. on both Saturday, Aug. 1 and Sunday, Aug. 2. On both days, the 9-10 a.m. timeframe will be reserved for vulnerable populations to shop.
King said the chamber had decided the festival was a go about four weeks ago, but met again to review their plans following the issuance of Gov. Steve Bullock's mask directive on July 15. In counties with four or more active cases, the mandate requires people to don face masks in indoor settings, at outside gatherings of 50 or more people, or in places where social distancing isn't possible to maintain.
It was important for the chamber to adapt and come up with a way to safely hold the festival, King said, since downtown merchants have been financially impacted by the cancellation of other summer gatherings.
"It's important to both have the artists who have had so many shows canceled this year, but also to recognize our brick and mortar establishments," she noted. "Our hope is that people not only come to the festival, but also to explore the businesses on Electric Avenue."
Festival organizers also followed the lead of the Whitefish Arts Festival, which was held in early July with similar modifications, such as allowing for ample room in front of food vendors and bathrooms for lines, hosting fewer artisans, establishing directional traffic with wide walkways and placing sanitizer on tables with accompanying signage.
"The biggest thing we took from that is you can do a smaller show and still have a successful festival," King said, adding that the chamber accepted about half of the 200 artists who applied.
In addition to the new layout and smaller pool of artists, King said the festival will have someone sanitizing high-touch surfaces every hour. They'll also have Culligan water stations throughout downtown and King is encouraging guests to bring their own reusable water bottles for the event.
"Just to have the semblance of normalcy I think is really important," she explained. "This is a brand new [format] to everyone involved, so we're just asking for patience. We want to put on a great show and we want them to have fun, but we are just asking people to be understanding of the parameters we have to work in." ■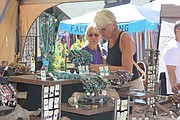 ---