New organization looks out for teen mental health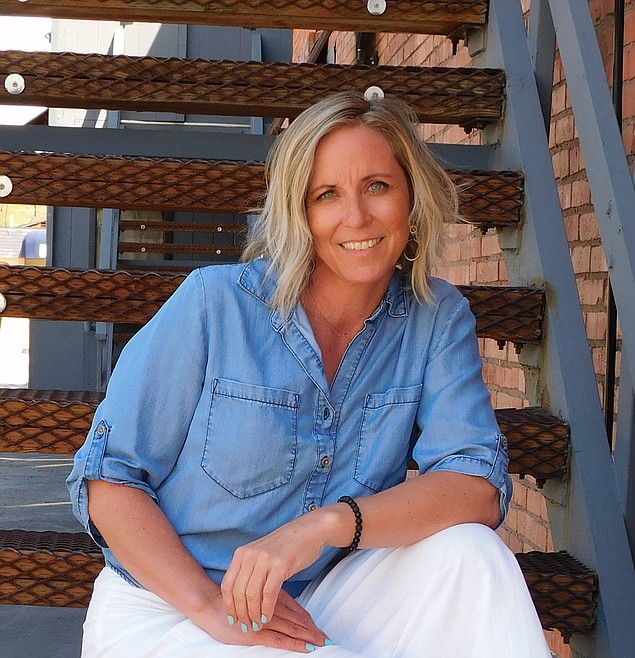 Leanna Troesh, founder of Undaunted Family Connections (courtesy photo)
by
Bret Anne Serbin
|
June 3, 2020 1:00 AM
Recently, attention to mental health has started to increase as many people are gaining a greater appreciation for their behavioral wellness and the ways to support it. But one Bigfork mother has noticed a lack of resources for teenagers dealing with these issues. As the founder of the new organization, Undaunted Family Connections, Leanne Troesh is setting out to address that need throughout Northwest Montana.
Troesh is a certified self-empowerment coach currently pursuing her accreditation in social work and licensed addiction counseling. As her two teenaged children progressed through the tumultuous process of growing up, Troesh noticed a lack of local support for parents who were helping their young adults deal with issues like screen time addiction, substance abuse and mental illness.
"I want to provide that support to this valley that I felt was such a huge missing link," Troesh explained.
Undaunted's mission is to provide resources to "parents, guardians and caregivers of teens and young adults with academic challenges, mental illness, trauma, abuse, addiction" or other behavioral health difficulties. The organization, which is currently in the process of seeking 501(c)3 nonprofit status, will offer programs including life coaching, adolescent mentoring, workshops, group support and a free monthly talking circle for members.
The organization is just now starting to get off the ground, but Troesh hopes it will serve as a resource for families across Northwest Montana.
The overall goal is "providing hope and building resilience and peace for the family as a whole," Troesh stated.
It's an effort to help parents and families be better-prepared to navigate these challenges than Troesh felt she was when she first sought help for her daughter. "I was trying to seek help for her in this valley, and I really struggled on finding support and talking about it," she recalled.
Between the lack of nearby resources and a cultural resistance to conversations around teenage mental health, Troesh felt stuck between a rock and a hard place. She ended up seeking help from a Seattle-based consultant who works with teenagers across the nation as they confront common challenges in the classroom, their social lives and at home.
Her experience with the consultant helped her form a vision for connecting families to these kinds of opportunities without needing to venture outside the area. She called Undaunted a "one-stop shop" where families can go to find out about different resources and organizations across the region. She hoped to "be an advocate for the parents as they're navigating the system."
She also hoped the organization will help reduce the stigma around mental illness and inspire more parents and young adults to seek support for their behavioral health. When she started seeking help for her daughter a few years ago, she remembered feeling like every other family was "perfect" and unaffected by the challenges her family faced. She therefore aims to make Undaunted an outlet for others to realize they aren't alone with these issues and connect with other people going through similar experiences. With Undaunted's local presence, Troesh hopes "people can start talking about it honestly and openly."
Undaunted's programs include:
• Undaunted Family Blueprint: 1-on-1 parent coaching for 12 weeks, individualized to family needs
• "Accountability boot camp:" one-month-long adolescent mentoring including assigned tasks and daily check-ins
• Parent support groups: ten-week-long sessions with six families per session
• "Teen Vision Board" and other workshops
• Free monthly family talking circle for all members
To get in touch with Leanne Troesh, call 406-282-4595 or email leannatroesh@gmail.com. Undaunted Family Connections can also be found on Facebook in the Undaunted Family Connections group. ■
Reporter Bret Anne Serbin may be reached at (406)-758-4459 or bserbin@dailyinterlake.com.
---