Bigfork reacts to MHSA's suspension of spring activities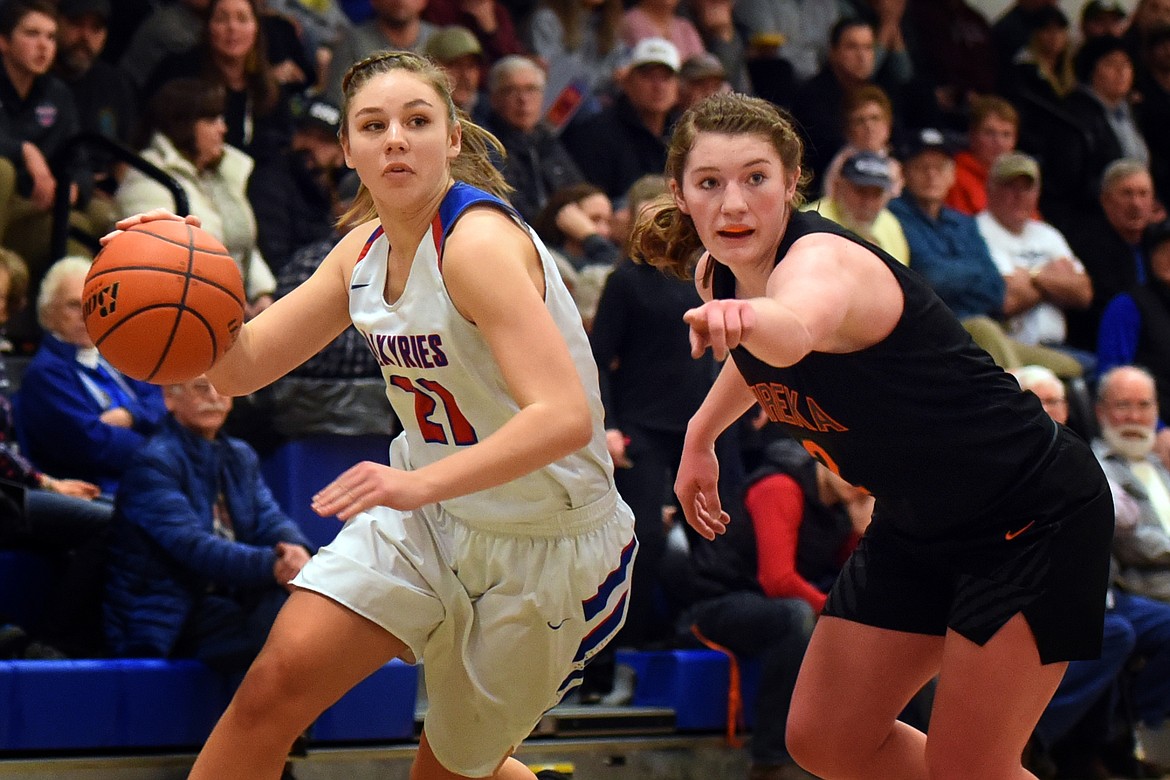 Valkyrie forward Madison Chappuis looks to drive past a Eureka defender. (Jeremy Weber/Bigfork Eagle file photo)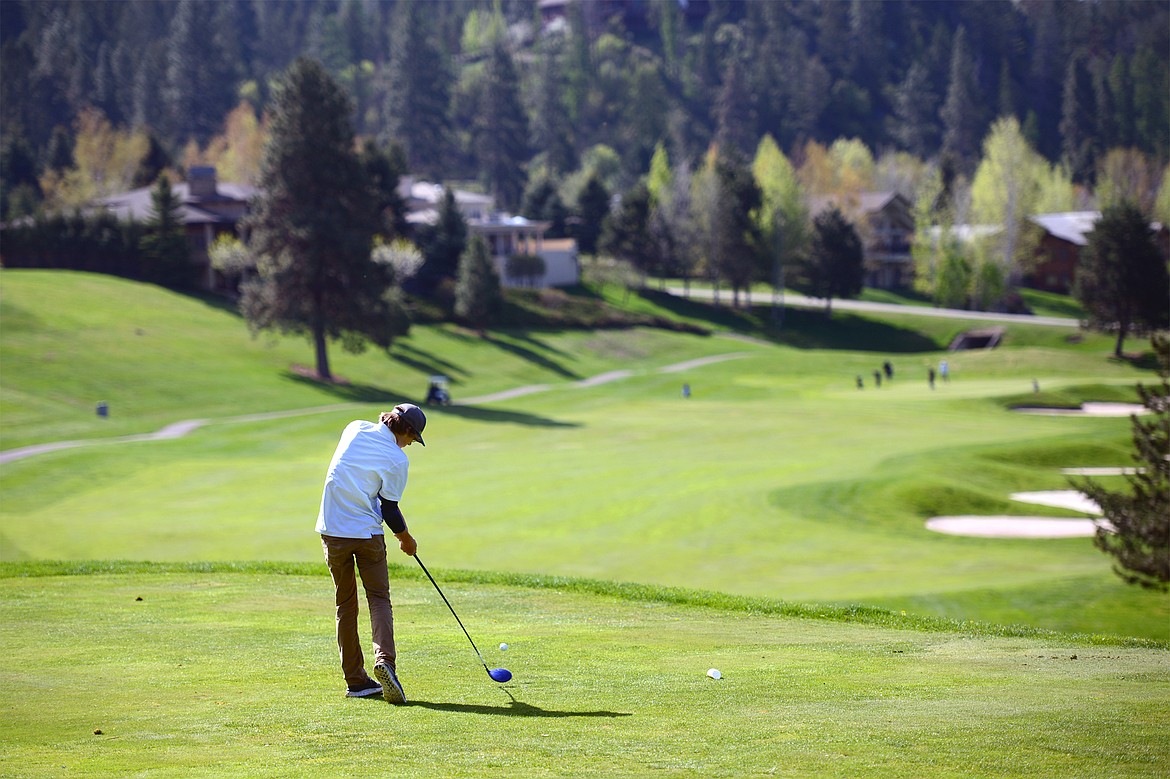 Bigfork's Asher VanCampen tees off on the 13th hole at Eagle Bend Golf Club on Tuesday. (Casey Kreider/Daily Inter Lake)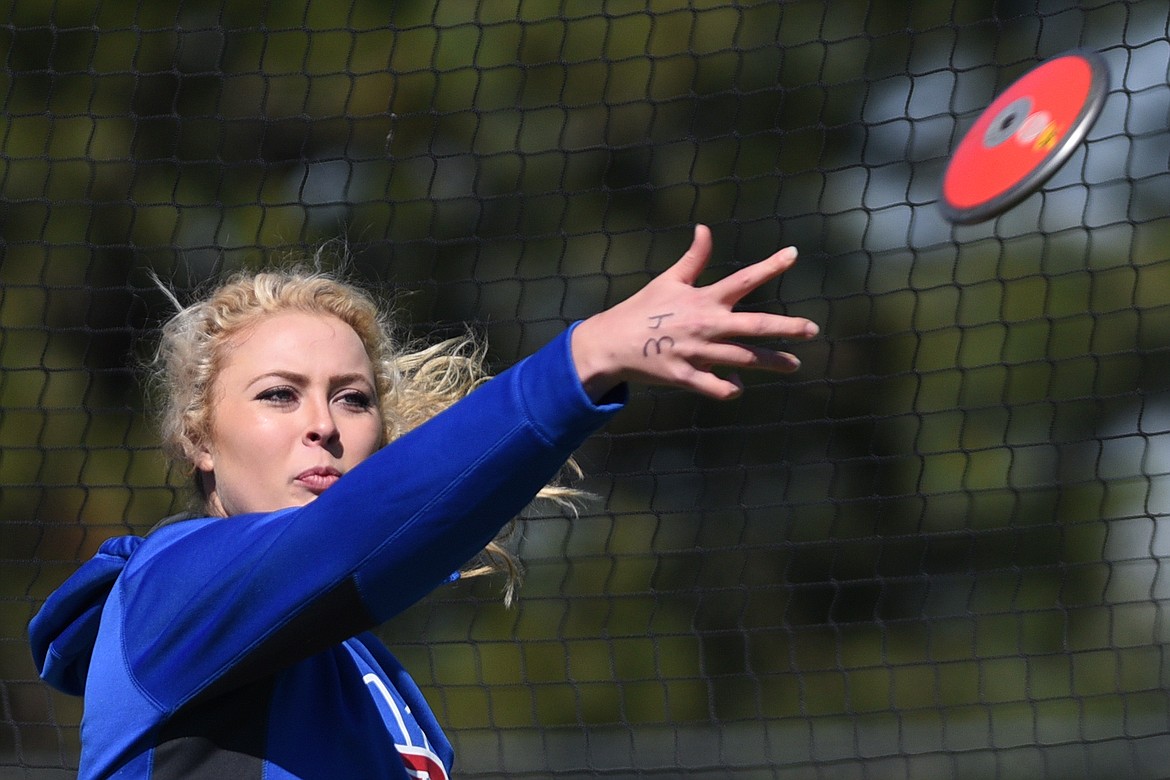 Bigfork's Jaime Berg competes in the girls discus at the Bigfork Invitational track and field meet on Saturday. (Casey Kreider/Daily Inter Lake)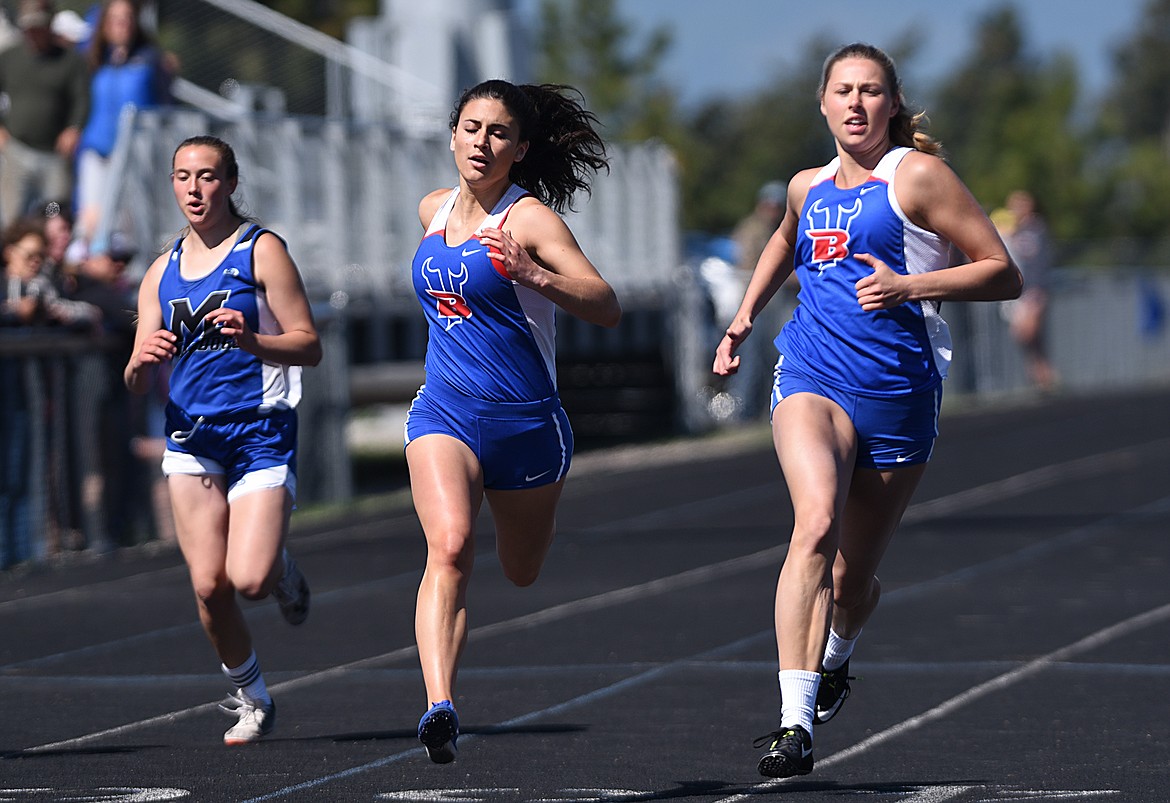 Bigfork's Haile Norred, right, took first in the girls 100 meter dash at the Bigfork Invitational track and field meet on Saturday. (Casey Kreider/Daily Inter Lake)
Previous
Next
The Viking and Valkyries spring sports seasons may be over before they ever got a chance to get going after the Montana High School Association announced Monday that all Montana high school spring activities have been cancelled until at least April 13.
According to MHSA executive director Mark Beckman, all spring practices, contests, meets and festivals will be indefinitely suspended until further notice with the Executive Board set to reevaluate the situation April 13.
Should spring activities resume at that point, the practice requirement for participation in sporting events will be dropped to five practices from the usual 10. Golf would be the only exception, where the normal two practices would be required.
Post season formats will be adjusted by conference as necessary with MHSA approval.
The announcement brings to a halt what looked to be a promising spring sports season for several Bigfork teams, including a tennis program that is coming off second-place finishes for both the Vikings and Valkyries at state last season.
"I was planning to have a practice today, but then I got the memo that it all had been suspended. It's a very disappointing situation, especially when we are coming off a year where both of our teams took second at state," head coach Zoe Bedford said. "I get it, though. We have to follow the protocol and safety always comes first. You always want to do the right thing, so I am good with the MHSA's decision."
Bedford's daughter, Meredith, is a senior on the team.
The Valkyries golf team is coming off a season that saw them finish third at the state tournament with hopes of an even better finish in 2020.
The boys and girls track teams would both have a lot of young talent returning this season and are coming off a 2019 season that saw the Valkyries take seventh at state while the Vikings were 15th.
"We have lost a lot of athletes from the last few years, so we are in a situation where we are kinda starting over," head coach Sue Loeffler said before the MHSA suspension announcement was made Monday. "That is even more of the case this year than it was last year. We have a lot of talented kids and a lot of potential."
For Bigfork Athletic Director Matt Porrovecchio, the MHSA's decision to suspend spring events is tough to swallow, but he agrees it is the right thing to do.
"I think it is the right move, with schools being closed and all. We may never know if we overreacted, but we will know very quickly if we did not do enough," he said. "I think it is the right thing to do. If this decision saves one person's life in this community, then I am a happy camper."
As for the possibility of sports returning this spring, Porrovecchio says he is cautiously optimistic.
"I don't think it would take long to get things up and running again. Our coaches were prepared to be coaching for a full season, so plans were already in place. As we draw closer to that April 13 date, I think we will have a better sense of whether or not sports will be coming back and the coaches will be ready to go if all is good. The level of play might not be as good as it usually is, but it is what it is," Porrovecchio said.
If high school sports do not return this spring, Porrovecchio says it will be hard on Bigfork High School's senior athletes, but again he hopes people realize the possible good the suspension could do.
"It hurts. It really does. It is going to be tough on our seniors if sports do not come back this season, but that is something that is having to be dealt with at all levels of sports right now," he said. "It won't be easy, but I hope people see there is a greater good here that surpases sports and other events."
The decision to cancel spring activities comes on the heels of the cancellation of all MHSA state basketball tournaments over the weekend after the announcement of coronavirus cases reaching Montana. The finalists in those tournaments were named co-state champions.
All state basketball locations are offering partial refunds for all-tournament tickets and full refunds for all Saturday passes, including the Butte Civic Center which hosted the Valkyries in the Class B tournament.
The Center is issuing refunds until Friday, March 20 at the box office. Tickets can also be mailed to the Butte Civic Center at 1340 Harrison Ave, Butte MT, 59701. ■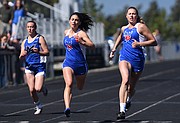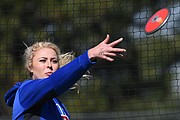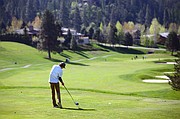 ---