Shot, discus athlete reflects on high school track career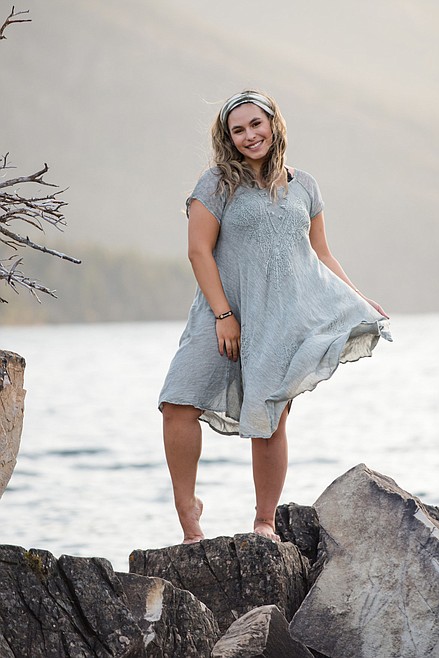 by
Jeremy Weber
|
May 20, 2020 1:00 AM
Bigfork High School senior Monique Gomez played three sports during her time as a Valkyrie, but track was easily her favorite.
The 18-year-old Gomez spent all four of her high school years at Bigfork High after moving to the area from Idaho in junior high. After trying her hand at volleyball as a freshman, Gomez switched to basketball, where she played small forward for three years and also took up track. An ACL injury suffered during her junior track season kept her out of basketball as a senior, but she was looking forward to her final track season before it was canceled by the COVID-19 pandemic.
An accomplished shot and discus thrower for the Valkyries, Gomez found that her time with the track team had become her most cherished moments.
"Track is my favorite because I feel like I was good at it. Basketball used to be my favorite but I was never as good as I was at throwing in track," she said. "I also love spring so it was so nice to be outside and practicing during the season. My favorite memories are all the days the throwers would be up practicing discus together having a good time and always joking around with our coaches Mr. Creamer and Mr. Jones."
Gomez says she learned a lot of valuable lessons playing sports for the Valkyries, lessons that will help her throughout the rest of her life.
"I have definitely learned a lot of responsibility, like I knew that I would always be punished by running if I was ever late to a practice, or if I wasn't giving enough effort," Gomez said. "I know now that whatever job I have in the future, I need to work the same as I did in my high school sports to hold myself accountable."
While she is unhappy about missing out on her senior track season, Gomez says there is no sense in getting upset about things out of her control.
"I was really bummed at first to learn that I won't be able to do track this year. I was so excited to work hard and I had really high hopes for the season, she said. "I wasn't even sad about not being able to go to school, but I was just completely devastated about track. But what can you do? It's crazy that something like this is happening during my senior year but there is nothing I can do besides stay home and stay safe, so I decided there is no sense getting upset about it."
A member of the National Honor Society, student council and the Interact Club, Gomez will be attending the University of Montana in Missoula in the fall as she works toward earning a degree in exercise science. She hopes to one day become the head of athletic training at a junior college. ■
---