Dorothy Louise Lawson Plum, 89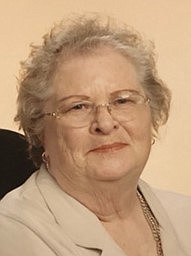 |
November 18, 2020 2:50 AM
Dorothy Louise Lawson Plum, 89, passed away Nov. 12, 2020, at the Brendan House in Kalispell. Dorothy was born Sept. 4, 1931, in Jefferson, Iowa to Abner and Elma Lawson. She had three siblings, Lois, William and Owen. Dorothy married Earl (Roy) Plum Oct. 31, 1952, and they enjoyed 63 years of marriage together before Roy passed away in 2015.
Dorothy had six children, Craig Geddes (deceased) and she is survived by the following children; Tamara Rice, Jeffrey Plum, Scott Plum, Kittie Byrne and Michael Plum. She is also survived by 17 grandchildren and 9 great-grandchildren and many nieces and nephews.
Dorothy enjoyed playing the piano and singing. She also enjoyed bowling, golf and traveling with her family. She was an active member of the Eastern Stars and enjoyed supporting the many activities that her children participated in and was an active community member In Bigfork for many years.
Dorothy and Roy lived in San Diego, California, raising their children until 1973 when they relocated the family and moved to Bigfork. Dorothy and Roy owned and operated a variety of businesses over the years in Bigfork to include; Burgertown and The Cottage Souvenir Shop, Roy's Exxon. Dorothy also maintained her own real estate business. Dorothy and Roy retired to Houston, Texas where they spent their retirement years working for the Texas School District and assisted special needs and handicapped children.
Loving wife, mother and grandmother … We will miss her!
In loving memory of Dorothy Plum, a graveside memorial will be held Saturday, Nov. 21 at 1:30 p.m. at the Conrad cemetery, weather permitting, or Buffalo Hills Funeral Home.
---