Gifts for everyone on your holiday shopping list can be found in Bigfork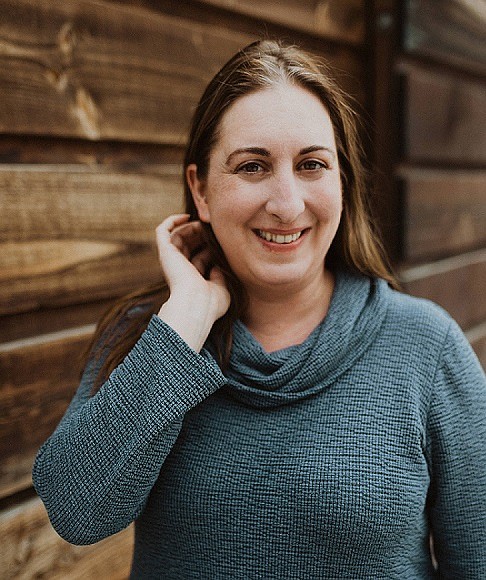 by
Rebekah King
|
November 25, 2020 2:45 AM
Shopping local for the holidays can be difficult. It's easy to walk into a box store, grab a Prius-sized cart and fill it with candles and jammies, flannels and books, phones, games and doorbuster TVs. Even easier is buying from giant, online retailers, which have unlimited cart sizes and countless stores to choose from. But is that really what we want to give our friends and family this year? Interchangeable, mass-produced plastic that is ordered and shipped across the United States, stocked identically on shelves that run for miles. For me? No -- and I hope the same is true for you.

What makes shopping small difficult is that you must prepare for it. To check off all the people on your list you have to stop and truly consider what they like, what they love, what they need and what they have. You must contemplate what a meaningful gift would be. Lucky for you, I have lots of experience with our Bigfork retailers and have compiled a few not to miss items for your list.

If there is one thing Bigfork is full of, it is boutiques geared towards women. I guarantee incredible finds at Nancy O's, Persimmons, and S.M Bradford. From throw pillows to jewelry, to artwork and unique home items, the possibilities are endless.

While it may be challenging to buy for the men on your list, I bet they do not want a pair of slippers. Instead, pop into Electric Buffalo Gallery for a hand-forged knife. Stocking stuffer idea: a whiskey tasting and tour at Whistling Andy.
When it comes time to buying for your best friend, I have five words for you: anything from Good Stuff Botanicals. Their new retail store is brimming with fun, safe, self-care items. Not to miss is the Gypsy Cream and Turkish Towels.
Kids tend to get a lot of stuff for Christmas, so getting them something they will treasure can be tough. The rocks, fossils, and petrified wood at Kehoe's Agate Shop will awaken their curiosity. For soft and cuddlies, check out the kid's nook at Electric Avenue Gifts. While there stock up on old fashion candies and Jelly Belly's by the pound - a perfect little extra for any gift. For the coup d'état, memory-making gift: Dog sledding with Base Camp Bigfork.
Grab a slouchy beanie at Adorned, a hoodie from Bigfork Bay Gifts (maybe a pair of funny socks), and a delicate Montana shaped necklace at Electric Avenue Gifts and your daunting task of buying for a teenager is complete.
Bigfork's newest store has your fur babies covered. A handsome halter, a stunning leash, a few chew toys or a new bed can all be found at Happy Hounds Pet Supply. Favorite thing: Dog Treat Advent Calendar.
Another new business is Farm to Fork. The busy person (or friend who cannot cook) will deeply appreciate their healthy and delicious take and bake meals. Or give the gift of made-from-scratch pie from Grateful Bread or Lake Baked – who doesn't love pie?

Roma's Kitchen Store is the one-stop-shop for the home chef on your list, filled with gadgets for baking, grilling, cooking and entertaining. Must-have item: the iconic gurgling fish water pitcher
For the foodie on your list purchase small gift certificates to your favorite restaurants for a culinary tour of Bigfork. Imagine the enjoyment an evening appetizer hopping through Bigfork will bring. Don't miss: Tootsie Rolls at the Inn and Scotch Eggs at Grille 459.
Bigfork Angler's Fly Shop will check the box for the outdoorsman -- or woman. While they carry flies and rods and rafting supplies, the best gift might be a half-day fishing trip. Stocking stuffer idea: Suncloud Sunglasses.
For friends and family out-of-state, Eva Gates Homemade Preserves offers quintessential Bigfork gifts. Huckleberry anything is a no brainer and can be added to a basket that Eva Gates will design, pack and ship for you. And don't forget about Tabletree Juice for the taste of Flathead Cherries, anytime, anywhere.

And finally, the perfect gift for anyone is a gift certificate to a locally-owned business. It really is three gifts in one. The person receiving it can select a truly unique item that they can treasure for years to come, you get the warm, fuzzies that come with supporting a small business and the owner of that business gets to keep their doors open. Many of your favorite Bigfork restaurants, stores and services offer gift certificates on Bigfork.org. If you can't decide which store to buy one from, purchase one from the Chamber of Commerce which is good for any of our nearly 400 members.

---