Grounded Teen Center provides space for Bigfork high schoolers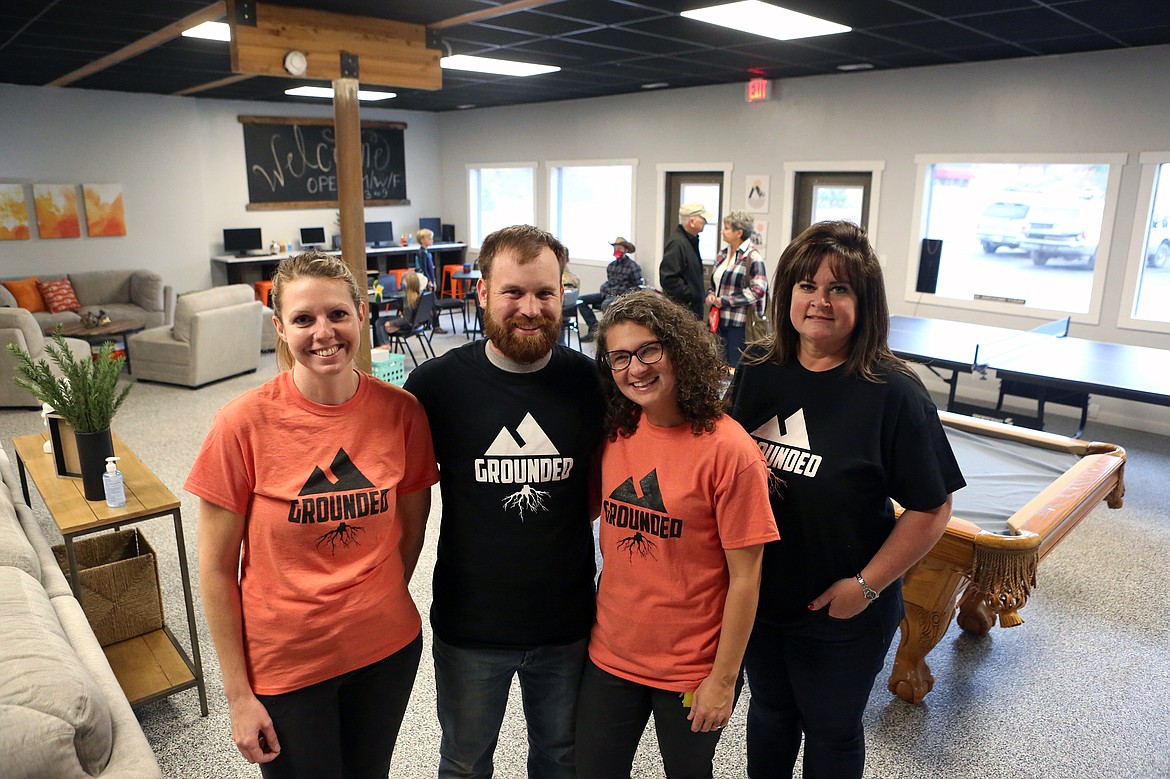 Grounded co-founders Jenni Cosand, Brian Truckey, Marci Truckey and Treena Mitts are pictured at the Grounded Teen Center on Friday, Oct. 16. Mackenzie Reiss
by
MACKENZIE REISS
Bigfork Eagle
|
October 21, 2020 2:40 AM
A group of kids laugh and egg each other on during a game of ping-pong as they bat the white ball back and forth across the table. Parents and young children fill up tables opposite the players and others milled about the freshly-minted space, perusing the kitchen, homework area and entertainment offerings.
The Grounded Teen Center in Bigfork officially opened their doors last Friday, celebrating with a chili feed for supporters and interested parties. Grounded is a faith-based nonprofit that's on a mission to support Bigfork teens through after-school programs for high schoolers and a group for teenage mothers. The organization was designed to serve teens with nowhere to go after school and who may benefit from positive adult influences in their lives.
"I just know so many kids that have nowhere to be. They're just wandering around town with nowhere to go," said Grounded board member Jenni Cosand. "Bigfork's really spread out -- you might have a friend in Ferndale, but you have no way to get there."
The teen center will serve as an after-school hangout spot for local teens from 3-9 p.m. on Monday, Wednesday and Friday, with plans for expanded operating hours depending on volunteer recruitment. And while Grounded is a Christian organization, Cosand said the center is open to all high school students, regardless of religion, orientation or socioeconomic status. Adults who have passed background checks and gone through a basic training will be on site to supervise and provide guidance when needed.
"We want them to have adults that they have access to, that they're comfortable with that can help them if something comes up," Cosand said. "They will be connecting with kids, but it's really important to us that here kids aren't being preached at. We want them to want to come back. We want them to want to be here … this is not a church. This is just their space."
The Grounded Teen Center is located within walking distance to Bigfork Schools at 8299 Montana 35 in a building that underwent extensive renovations to the tune of $70,000 thanks to a pool of generous donors.
"We've had awesome community support," Cosand said.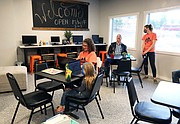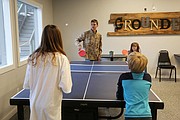 ---