Bigfork native Makena Morley signs with international running company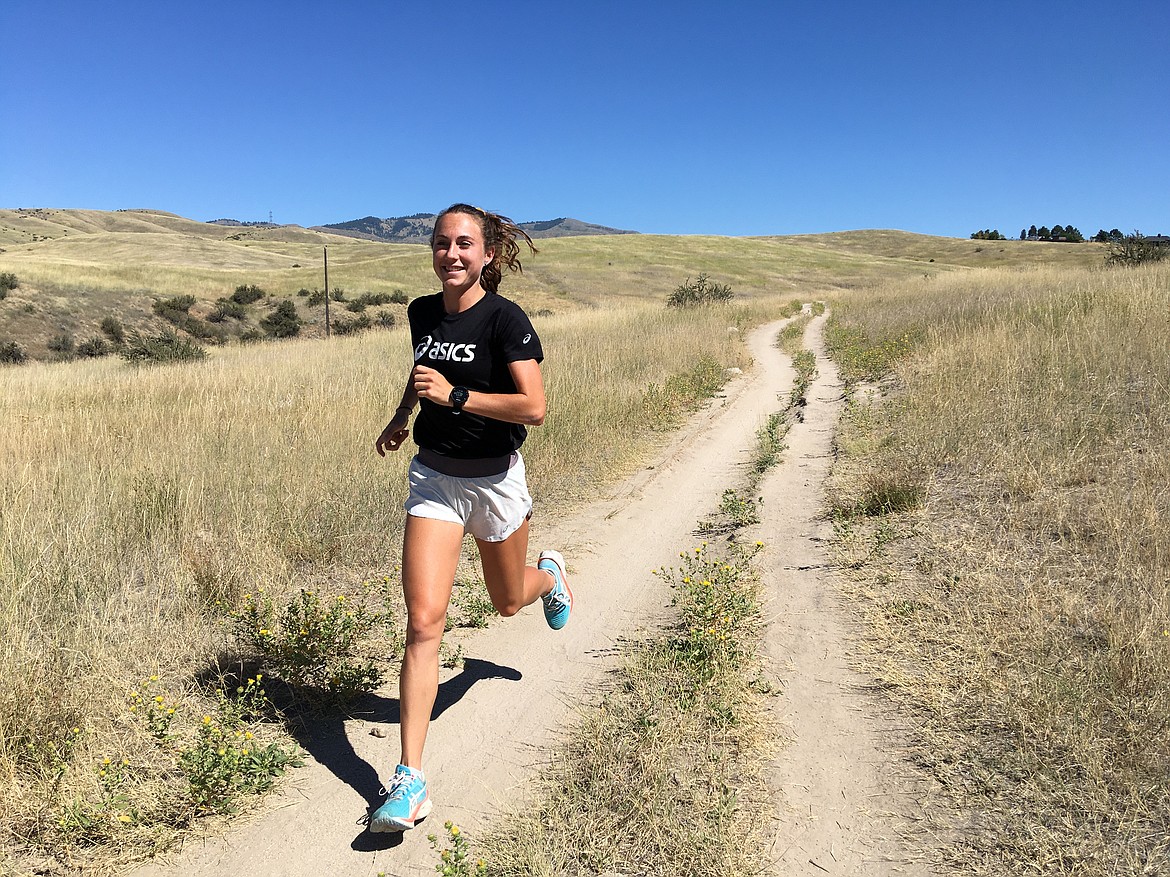 Makena Morley, of Bigfork, recently signed with show company, Asics.
Courtesy photo
by
BRET ANNE SERBIN
For the Eagle
|
September 9, 2020 2:10 AM
Bigfork track star Makena Morley just launched her professional running career this summer, but as runners do, she's already thinking about her next step.
Last month, Morley moved to Boise to start living and training with the Idaho Distance Project, a group of pros that includes her boyfriend, fellow Flathead native Zach Perrin.
By the end of August, she had officially put her first professional race under her belt at the 2020 Under Armour Sunset Tour, a socially-distanced track competition held in a "secret location" in California for only pro athletes and their coaches.
In the same jam-packed one-month stretch, Morley also signed a pro deal with shoemaker Asics, officially transforming her illustrious track record into a professional career.
Instead of being exhausted by all these changes, the local endurance athlete seems energized. She already has her sights set on her next race, a half marathon in October. Then it'll be time to buckle down for the Olympic Trials, which are expected to be held in spring 2021 after being postponed due to the COVID-19 pandemic.
"It was good to do it and to get my first pro race under my belt," Morley said after the 10k in California.
Turning pro isn't easy for any athlete—according to the NCAA, fewer than 2% of college athletes go on to be professionals in their sport—but Morley's path has been particularly rocky because of the global coronavirus outbreak.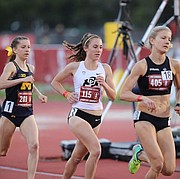 Her senior track season was cut short at the literal last minute in March. Morley and her University of Colorado-Boulder teammates had already completed their pre-race preparations at the NCAA Indoor Track and Field Championships in Albuquerque, New Mexico when they got word that the entire event was being called off due to the virus.
In the blink of an eye, Morley lost both her indoor and outdoor senior track seasons. "Right away, it was just a punch," she said.
Not only did Morley miss the opportunity to compete in her final track season, but she also had to say an almost immediate goodbye to most of her teammates and classmates as the UC-Boulder campus suddenly emptied out.
Since she technically still had a year left of eligibility on the track team, Morley was given the option to stay on for an extra year at UC-Boulder and run track in spring 2021. But she had already completed most of her studies as a major in anthropology and English, so Morley headed home to Bigfork for a little break before joining her new team in Boise.
"I kind of saw it coming, but that was really hard," she recalled.
Things didn't get a whole lot smoother from there.
The uncertainty from the virus dragged out her contract negotiations with Japanese shoemaker Asics for months. She said it usually only takes about a month at most for athletes to work out a pro deal. "It was a longer process than I expected," she noted.
A few weeks later, Morley departed for her first pro race with only her coach and a tiny field of about ten competitors alongside her. She had to undergo COVID testing twice before the start of the race and keep the exact location of the track a secret from everyone outside the competition. There were no fans allowed in the stands to witness her professional debut.
"It was definitely really weird," she said. "I'm not used to racing like that."
But chances are she'll get more familiar with the unorthodox setup, because Morley plans to keep competing and getting ready for a shot at the Olympics, hopefully sooner than later.
"I have to start to get used to this," she realized, "so it was good experience."
As a distance runner, Morley knows a thing or two about perseverance, so she seems to be making the best of her unconventional entrance into professional running.
Morley said her partnership with Asics seems to be a good fit so far, and she's enjoying the lifestyle at IDP, too.
"It's so great being here in Boise," she gushed. "They train really hard, but they have a lot of fun, too."
Reporter Bret Anne Serbin may be reached at (406)-758-4459 or bserbin@dailyinterlake.com.
---