Threads relocates to Community United Methodist Church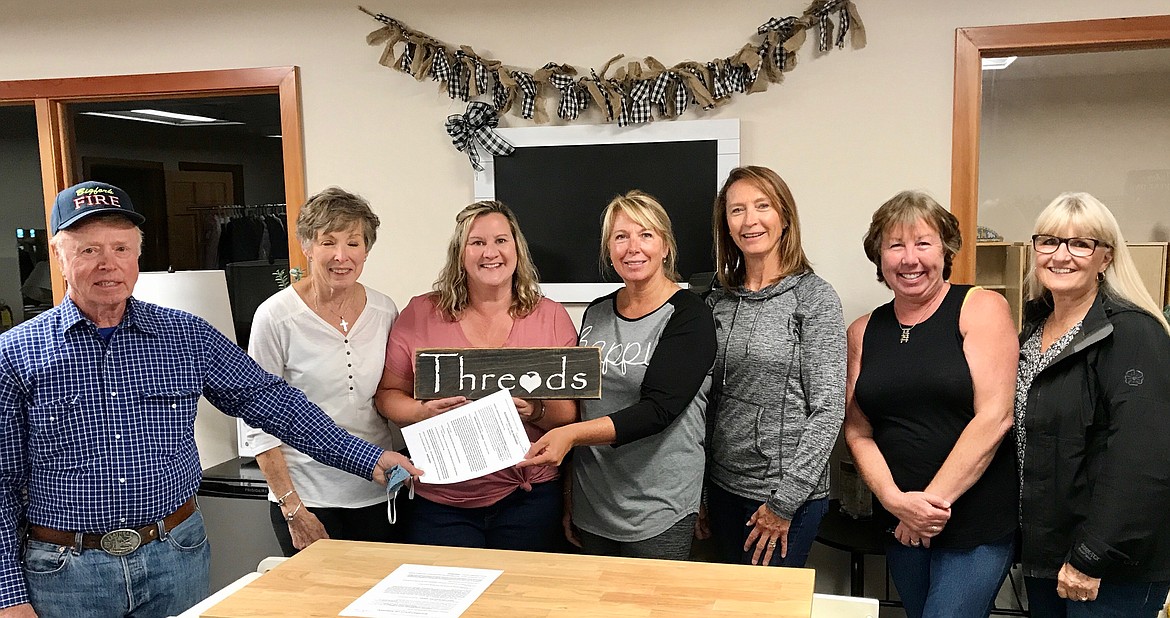 Threads staff receive tenant paperwork from the Community United Methodist Church. From left to right are: Rick Trembeth, Kay Gough, Jamie Wenzel, Kim Rose, Ellette Day, Katie Gates and Debbie Petek.
Courtesy photo
by
MACKENZIE REISS
Bigfork Eagle
|
September 9, 2020 2:15 AM
Not every child comes to school with the supplies they need. Some want for paper and pens; while others could use a new outfit or additional personal hygiene supplies. Threads is there to fill those gaps. Qualifying students can "shop" at the local nonprofit for the clothing, supplies and snacks they need. And as of last week, they have more space to do so thanks to Threads' new home in the Community United Methodist Church.
Threads had been housed at the Bigfork Community Center for years, but founder Kim Rose said due to impending changes to that building, existing tenants were asked to relocate by Sept. 30.
"I cannot thank them enough for how they supported Threads," Rose said of the center.
When it came time to find a new home, she reached out to the Methodist Church and was able to reach an agreement to rent their upstairs space for a nominal fee. "It's bigger — it's much, much lighter and brighter. We have a great area for our kitchen, snack area," she noted.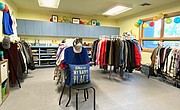 In addition to being larger and more suited for shopping, the new location also includes a casual seating area where kids can hang out and have a snack or play a game.
"We've found after three years now it's not just the clothing, it's the relationships that make a difference," Rose said.
It was important to Rose to find a spot that was within walking distance to Bigfork Schools since Threads operates in tandem with the school calendar. They're open every Thursday from 8:30 a.m. to 3 p.m. and typically a staff member, teacher or counselor will bring a group of students over to shop during the school day. Students can also shop by appointment.
"At the end of the year last year, we were seeing 50 kids a week right here in Bigfork," Rose said. "We are an organization that provides these things to any student in need. Any student can come shop at Threads, and we ask the students that can to donate to us."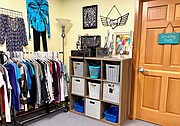 Rose founded Threads in partnership with the Bigfork Ladies Service Club, an organization of which she is also the president. She pitched the idea to her fellow club members after being inspired while volunteering for the Bigfork Food Bank. For years, Rose had assisted with the evening food distributions, held twice each month on Tuesdays. In that time, she'd gotten to know one little girl in particular and one evening, the girl told Rose that it was her birthday. Rose wanted to buy a coat for her, but doing something special for a client wasn't permitted if you couldn't do the same for everyone else.
"I went home that night and thought, 'How can I do this?'" she recalled.
And the next morning, the idea for Threads was born. The Bigfork Ladies Service Club provided the $500 in seed money to get the project off the ground and has helped run Threads as an on-going service project.
"I have an amazing, amazing group of ladies that back up every decision and make it work. I'm really thankful to them," Rose said. ""We're very excited for the future of Threads."
---