Bigfork teams celebrate homecoming week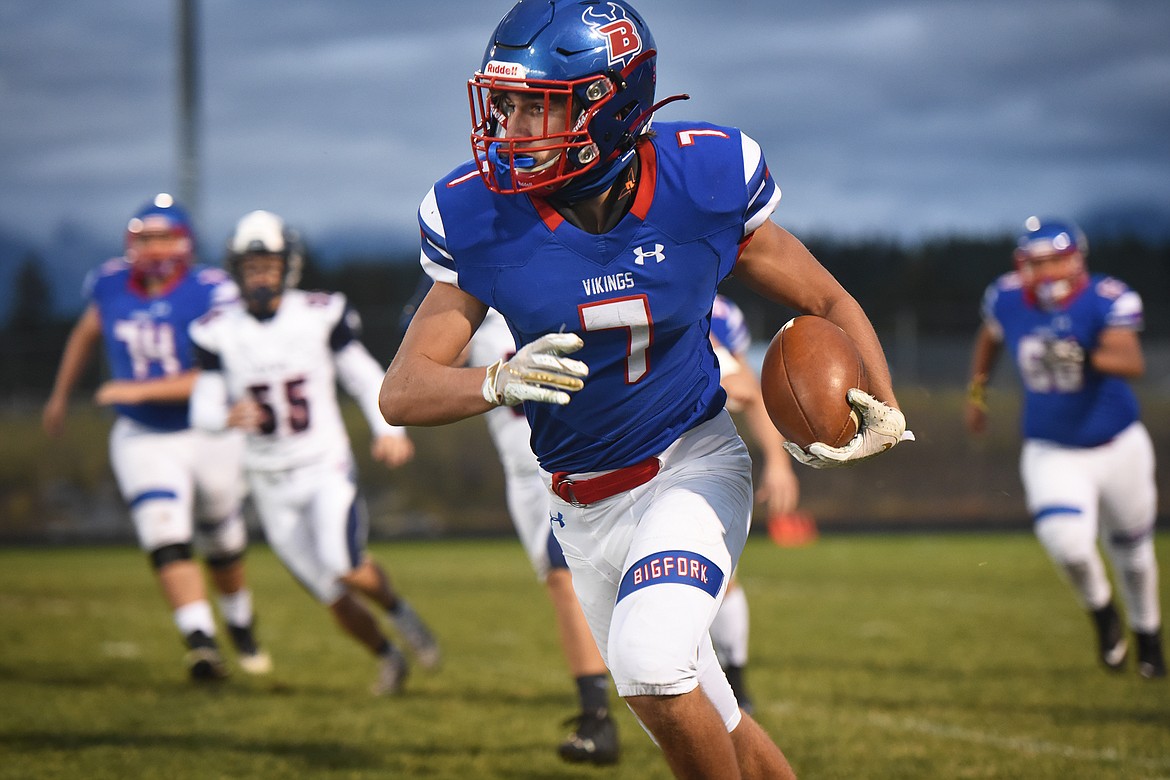 Cormac Benn finds open room to run in the opening minutes against Loyola Friday. (Jeremy Weber)
by
JEREMY WEBER
For the Eagle
|
September 30, 2020 2:55 AM
Senior running back Cormac Benn ran for 277 yards and four touchdowns Friday as the Vikings football team earned a 43-0 Homecoming win over Loyola Sacred Heart.
Levi Taylor added 70 more rushing yards for Bigfork and Cole McManaway also scored a touchdown as the Vikings picked up all 424 yards of total offense on the ground in the contest.
Down several players due to injuries and COVID quarantining, the Vikings still looked dominant on their way to the lopsided win.
With sophomore quarterback Isak Epperly stepping in to make his first start of the season, the Vikings offense looked polished as the offensive line of Braeden Guse, Luke Benson, Ethan Rodriguez, George Brown and Tre Rodriguez opened lanes for the Bigfork runners throughout the contest.
"I think we played really good, physical football and that Isak did a really good job of stepping in at quarterback and managing the game. Our offense is simple, but it has a lot of movement, so I thought he did a great job managing what we asked him to do," head coach Jim Benn said. "I was proud of how our kids were able to keep their emotions balanced with everything that was going on. We didn't get too excited and got done what needed to be done."
Cormac Benn scored three of his touchdowns in the first half to give the Vikings a 19-0 lead at the break before adding a 25-yard scoring run in the third quarter to add to it. Epperly connected with Nick Walker for the 2-point conversion to put Bigfork ahead 27-0 before Wyatt Herd returned an interception for a touchdown to give the Vikings a 35-0 advantage. Bigfork's final score of the night came on a 12-yard run by McManaway in the fourth quarter.
Defensively, the Vikings held the Rams to just 138 yards of total offense and picked off the Loyola quarterback twice in the win. Taylor led the Bigfork defense with 6.5 tackles while Benson had six, including a sack. Herd and Levi Peterson had interceptions for the Vikings.
"I really felt like our defense did a great job. A spread offense can be a lot of trouble if your defenders are not in the right spots and I thought we handled it well," coach Benn said.
The Vikings have a bye this week before returning to action in Anaconda Oct. 9. After another bye week, Bigfork closes out the regular season on the road at Eureka Oct. 23.
CROSS COUNTRY
Bigfork's cross country runners were in action at the Thompson Falls Invitational Thursday, where the Vikings earned seventh place.
Elliot Sanford was the first Bigfork runner to cross the finish line, coming in 23rd with a time of 18:51 while Colton Ballard was 33rd at 19:22, Colton Wroble was 39th with a time of 20:09, Shelton Woll was 41st at 20:20 and Elijah Albert was 53rd with a time of 21:26.
Bigfork finished with 170 points while Eureka won the meet with 60.
For the Valkyries, Grace Stewart finished 16th with a time of 22:54 while Tabitha Raymond was 18th at 23:10.
SOCCER
Class A girls soccer leading scorer Maddie Robison churned out four points for the Columbia Falls Wildkats on Tuesday, Sept. 22, in a 5-1 win over the Bigfork Valkyries at Columbia Falls High School.
Robison scored two goals and had two assists. Columbia Falls led 2-0 at the half.
Brette Guenzler scored Bigfork's only goal at 79 minutes.
The Valkyries bounced back with a 4-1 homecoming win over Polson Thursday as Haley Schara and Danika Bucklin each scored against the Lady Pirates while Calista Worble added two goals. Audrey Buenz and Olivia Kirby each added assists as well.
"Our passing and changing the point of attack looked really good against Polson. We got a lot of players involved in the attack and then our goalie, Catherine Ponder, had an excellent game. It was a good outing for us," head coach Tim Gunzler said.
For the Valkyries, it was their only game of the season under the lights at Bigfork High School's football field.
"Playing under the lights at home is a great experience for the kids and it will give them some memories they will never forget," coach Guenzler said. "It's not all about the wins and losses, it's also about the great memories you get to make while on the field."
In boys action, Daxter Stone scored on an assist from Ben Pilskalns in a 6-1 loss at Columbia Falls Tuesday and Pilskains scored the only goal for the Vikings in a 1-1 tie with Polson at home Thursday.
Both teams host Libby Friday before traveling to Polson Tuesday.
Sports editor Katie Brown contributed to this report.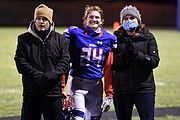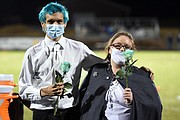 ---