Growing wrestling squad racks up wins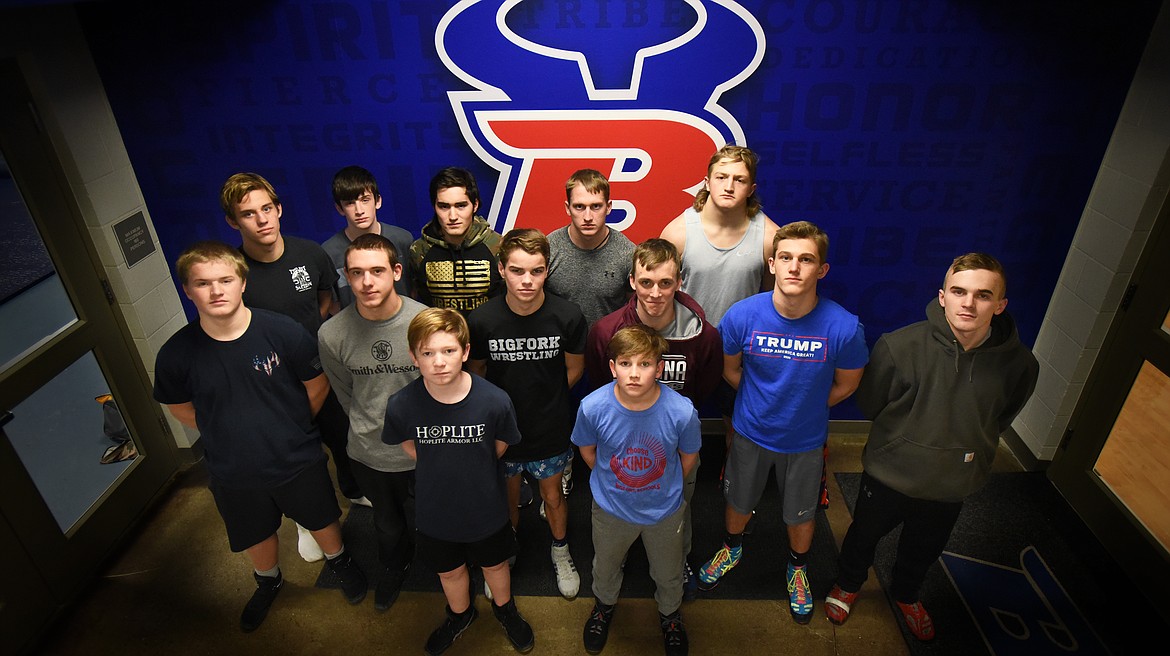 Wrestling Team - The Vikings wrestling team has been on a roll to start the season, winning 12 of its first 14 duals. Pictured in the front row are Json Merringer and Traic Fainter. In the middle row are Evan Tidwell, Shelton Woll, Angus Anderson, Ryder Nollan, Patrick Wallen and Eli Tidwell. In the back row are Vaughn Pendlay, Michael McCarthy, Archie Brevik, Joseph Farrier and Isaac Bjorge. Not pictured are Dale Relyea and Fletcher Postlewait. (Jeremy Weber/Bigfork Eagle)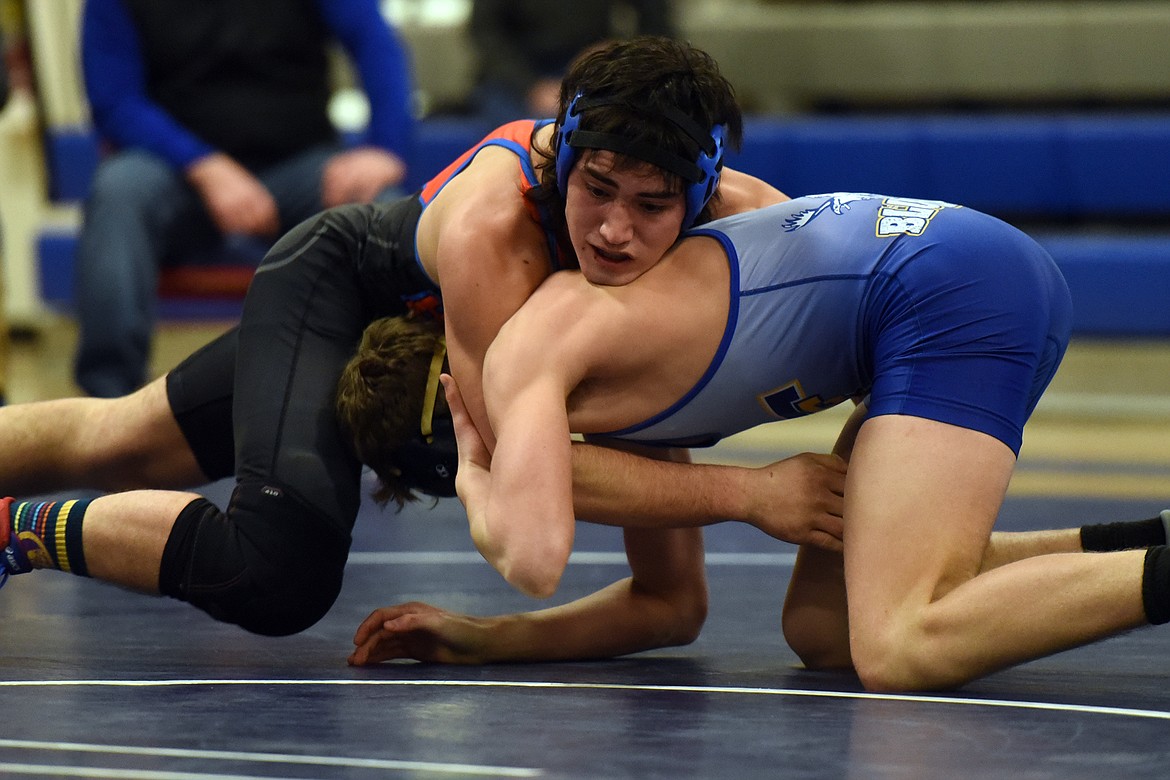 Archie Brevik takes on Thompson Falls wrestler Max Hannum. (Jeremy Weber/Bigfork Eagle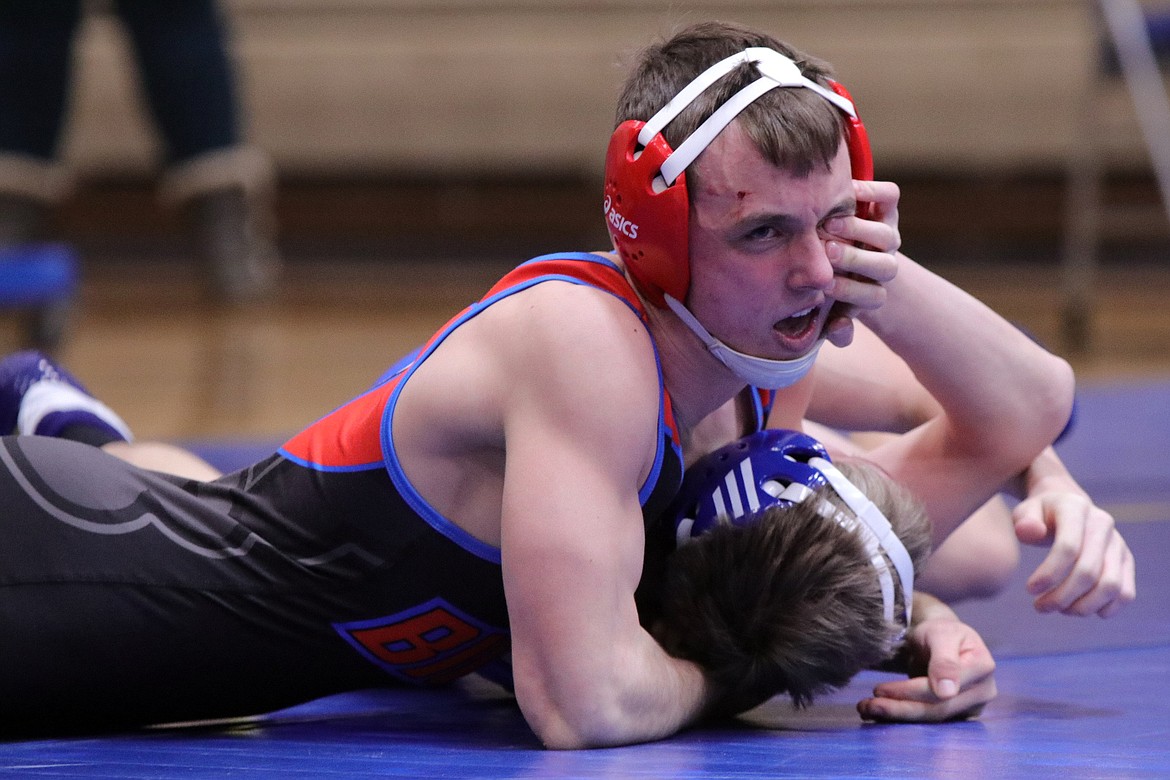 Shelton Woll needed 3:37 to pin Libby's Elijah Edwards Saturday. (Sally Anderson photo)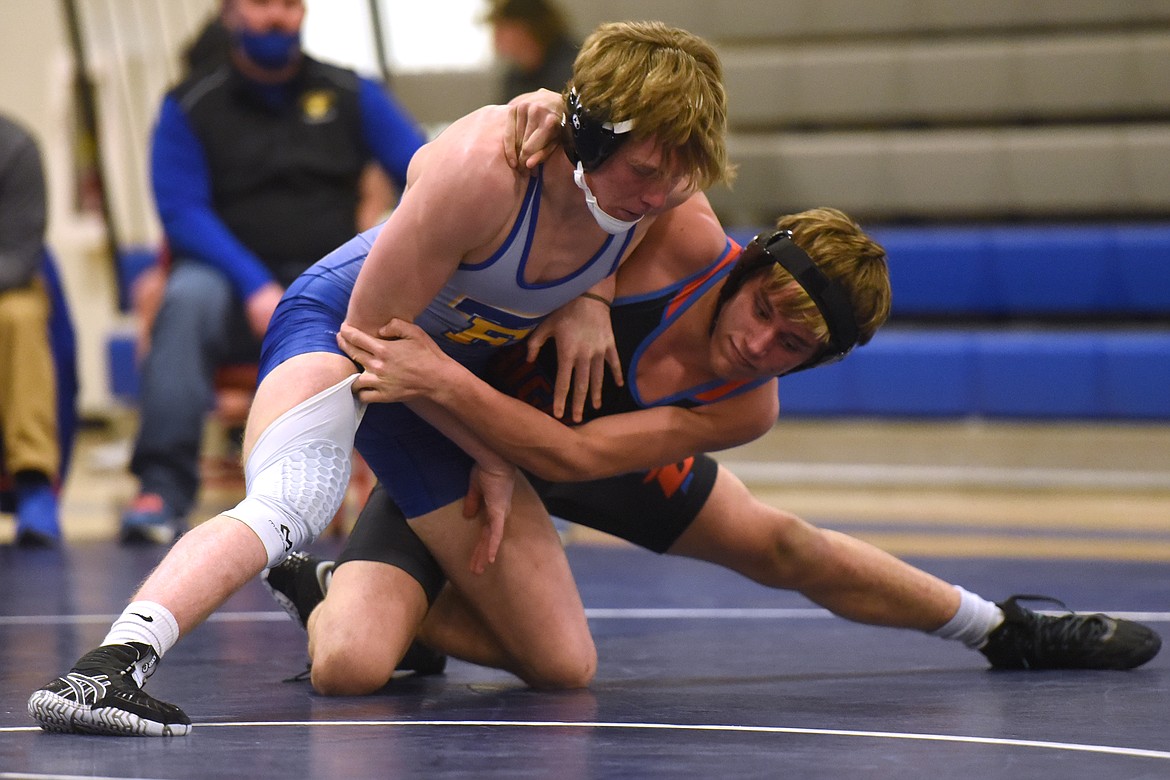 Vaughn Pendlay battles his way to a 15-12 decision over Thompson Falls wrestler Owen Fernstrum last week. (Jeremy Weber/Bigfork Eagle)
Previous
Next
by
JEREMY WEBER
For the Eagle
|
February 10, 2021 2:00 AM
While many know Bigfork as a football and basketball powerhouse, one group of scrappy kids is looking to put the Vikings on the map in another sport.
The Vikings wrestling team has been turning heads recently, starting out the season 12-2 in dual meets, including earning an impressive win over perennial Class A powerhouse Columbia Falls in the last week of January.
Wrestling success is not unheard of in Bigfork, but the school is still in the process of rebuilding after the program ceased to exist for more than a decade between 2003 and 2014. Now, with a new class of younger wrestlers moving up from the youth program to join a handful of experienced senior teammates, Bigfork wrestling is no longer the sleeping giant it once was.
In his fifth year with the team and third as head coach, 59-year-old Shawn Hall and his Vikings have their eyes set on the podium at this year's state tournament in Shelby.
"We are finally changing the wrestling culture around here," said Hall, who has spent the last five years trying to rebuild the program. "Those first few years were pretty tough. You just aren't going to win a dual meet when you only have four or five kids wrestling."
With a class of talented freshmen and a few converts from the basketball of football teams, the Vikings are able to fill every weight class but one this season.
"Basketball ran supreme here for a while. There was no competition for athletes, so it has been tough to get things going again," Hall said. "This year, we have our first real class of kids coming out of our feeder program and it is making a huge difference."
That freshman class includes Traic Fainter at 98, Jason Merringer at 113, Angus Anderson at 120 and Evan Tidwell at 182.
"The ability to fill those weight classes is huge, especially those smaller ones," Hall said. "Being able to fill those spots with experienced younger wrestlers has been a big advantage for us."
The middle weights include some upperclassmen with less experience, such as Dale Relyeah, who weighs 170 but wrestles at 182 at times, and juniors Ryder Nollan (132) and Vaughn Pendlay (152), but that group also includes Joseph Farrier at 170, the team's lone state qualifier from a year ago.
Helping lead the younger group is a quartet of experienced senior wrestlers, Archie Brevik, Isaac Bjorge, Eli Tidwell and Shelton Woll as well as juniors Patrick Wallen and Fletcher Postelwait.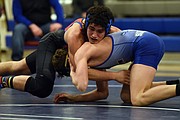 A convert from the basketball team, Bjorge is making his way back onto the mat after spending much time there as a youth wrestler, winning four Little Guy state titles along the way. Brevik missed all of last year with a knee injury after qualifying for state as a sophomore.
For Woll, who has been wrestling since first grade, this season's success is even sweeter after years of hard work and dedication.
"We actually have a team this year, so there is a little bit more drive behind everything we do. We've had good wrestlers, but it was tough to not have enough to win any dual meets. The success so far this year is just fueling us to do even more. We are pushing each other more because we all want to reach that next level," he said. "We were not really expecting this coming into this year. Now, we will just have to dig deep and keep at it because everyone will be gunning for us now."
For Woll and other Bigfork athletes, the wrestling program provides an opportunity for success off the basketball court and football field.
"The support from the community has been great, don't get me wrong, but trying to get a wrestling program going in a basketball town is no easy task," Woll said. "Basketball is great, but there are some kids that are built a little differently and that's where wrestling comes in. Determination and work ethic makes a difference in any sport, but that kind of effort really shines through in wrestling."
According to Nollan and Brevik, past seasons have been fun, but this year is different.
"It's been a lot more fun for us this year. In the past, we would go to duals and tournaments and would have to forfeit a lot of weight classes. Now, we are the team picking up those forfeits from the other teams," Brevik said.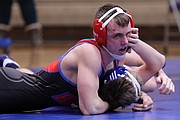 "There's just been a different energy this year. We are pumped about how the season has been going so far, but we have a lot more we want to accomplish," Nollan added.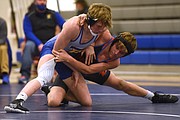 Unfortunately for Hall and his athletes, health guidelines have kept many from being able to witness the team's success this season as the Montana High School Association has limited the number of spectators due to COVID-19.
"We have really missed the fans. It's a sport that brings out a lot of parents and grandparents as well as the wrestler's friends. Here we are having this kind of season and not many people are getting to see it happen," Hall said.
While the crowds may be smaller than usual, Hall's expectations for the rest of the season are not.
"I guess we are not going to be able to fly under the radar anymore this year. Now we just need to focus on getting to divisionals and being competitive so we can get some kids to the state tournament and get some kids on the podium," he said.
---