Local CrossFit gym under new ownership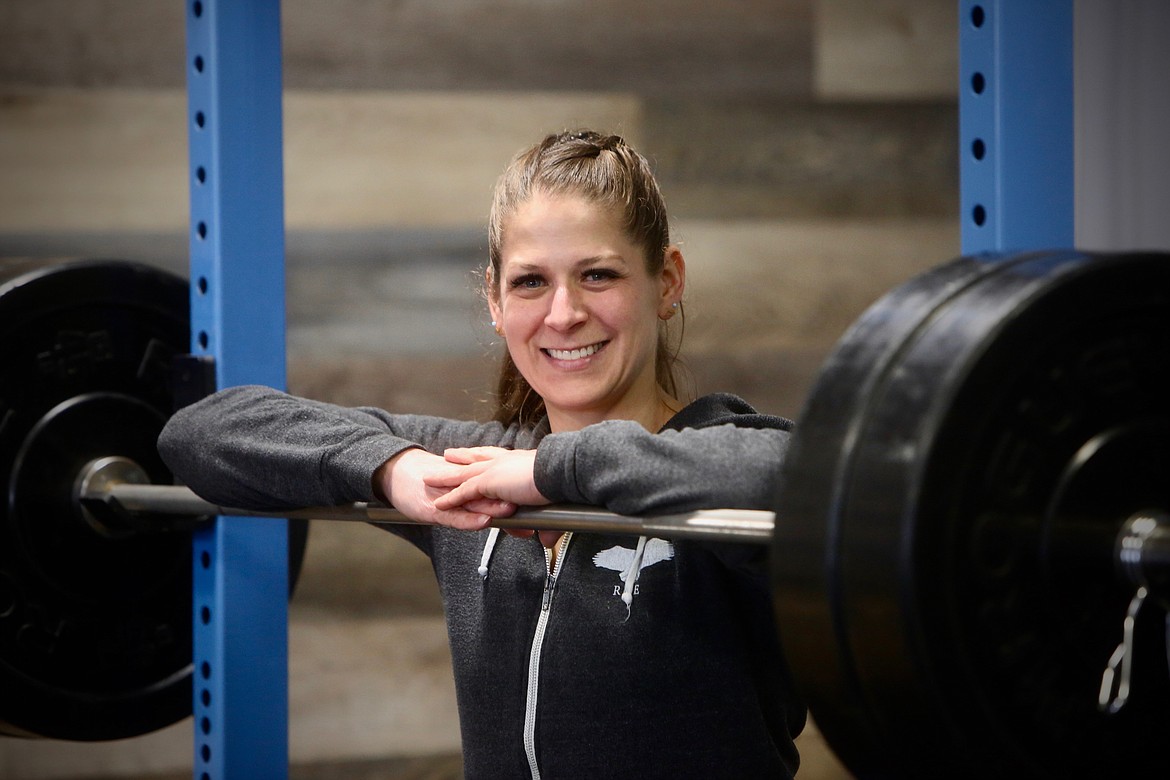 Lisa Levdansky, owner of Iron Hawk CrossFit, is pictured at the gym's newly opened second location in Bigfork, Iron Hawk CrossFit Bigfork. Mackenzie Reiss/Bigfork Eagle
by
MACKENZIE REISS
Bigfork Eagle
|
January 13, 2021 2:15 AM
The clink of barbells rising and falling punctuated upbeat music last Friday afternoon as half a dozen members got their sweat on during a midday CrossFit class. Coach and gym owner Lisa Levdansky circled the room, doling out cues on form as the athletes performed a series of squat cleans, hefting barbells from the floor to their shoulders in a single, powerful movement.
"It doesn't get easier — you just get better," she said of the sport after class concluded.
Levdansky and her partner Koltan Hansen are the owners of the newly minted Iron Hawk CrossFit Bigfork, formerly CrossFit Bigfork. This is the second Iron Hawk CrossFit location, with the original gym located in Kalispell.
"The former owner was ready to move on and we were like, OK, we're ready to pick it up where you left off and help these people to rise to new levels," Levdansky said.
For the uninitiated, CrossFit is a growing fitness program that is based on functional movements done at a high intensity. The sport is a relatively recent addition to the fitness world and began with just 250 affiliates in 2007 and now boasts more than 15,000 locations worldwide. Workouts, or WODs as they are known in the CrossFit space, might feature a combination of weight lifting and cardio — like the squat cleans, rowing and box jumps athletes performed during last Friday's class. Movements can be scaled or substituted to accommodate varying fitness levels, ensuring that each participant gets a good workout that matches their ability.
While some might look at CrossFit as a modality reserved for the athletic elite, the reality paints a much broader picture. At Iron Hawk CrossFit Bigfork, young professionals and couples worked out alongside athletes in their sunset years. Fistbumps and "good jobs" were exchanged amongst all participants following the session -- and it's exactly this type of community that drew Levdansky to the sport in the first place.
"It's unique to any other traditional gym in that we focus on teamwork and community," she explained. "I have a heart for people and connections."
She and her partner Koltan Hansen, a former competitive powerlifter, founded Iron Hawk CrossFit in Kalispell back in March 2018. Before becoming a gym owner, Levdansky taught group fitness classes and participated in endurance sports like Iron Man triathlons. But in CrossFit, she discovered an unparalleled means of challenging herself, both mentally and physically.
"You'll experience increases in strength and flexibility and stamina across the board whenever you're using this method of exercise," Levdansky said. "It's really exciting to see what the human body is capable of."
The couple is also bringing a number of changes to the Bigfork box, including programming from CompTrain, which they've had success with personally and at their Kalispell outfit, and highway frontage — the large red CrossFit sign at 7995 Montana 35 is theirs.
"We're seeing more people in the door, which is exciting," Levdansky said.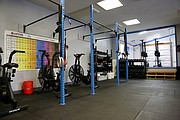 Members can workout at both locations under one membership -- an added benefit when it comes to convenience and developing new connections between athletes. Iron Hawk CrossFit Bigfork also serves as the home for CrossFit Kids and Teens through Youth With a Mission's Steps of Justice and hosts Saturday morning community workouts where existing members can bring friends and family along for an introduction to the sport.
"Our mission is to share fitness with the community," Levdanksy said, "And help people to rise and be the best version of themselves."
---