Local businesses manage heavy workload with fewer hands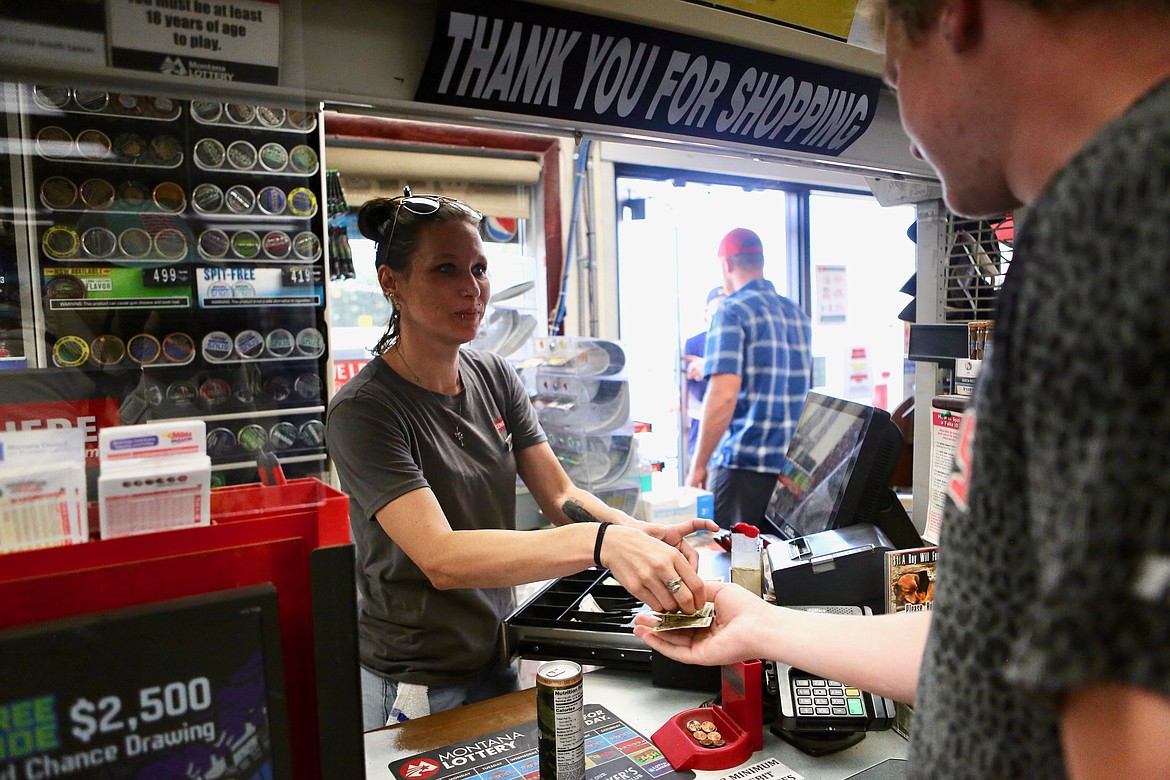 Cashier, Crystal Lower, rings up a customer Thursday afternoon at Your Turn Mercantile in Bigfork. Mackenzie Reiss/Bigfork Eagle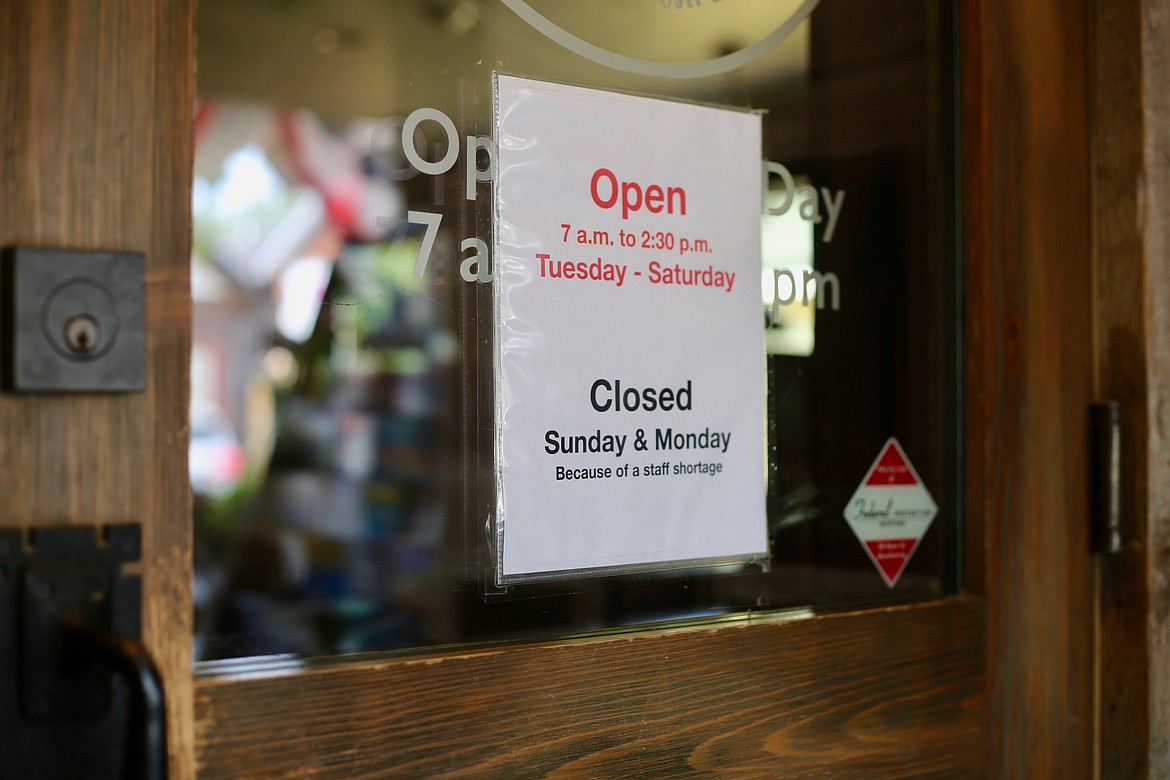 The Pocketstone Cafe is closed Sunday and Mondays due to a lack of staff, according to a sign on their front door. Mackenzie Reiss/Bigfork Eagle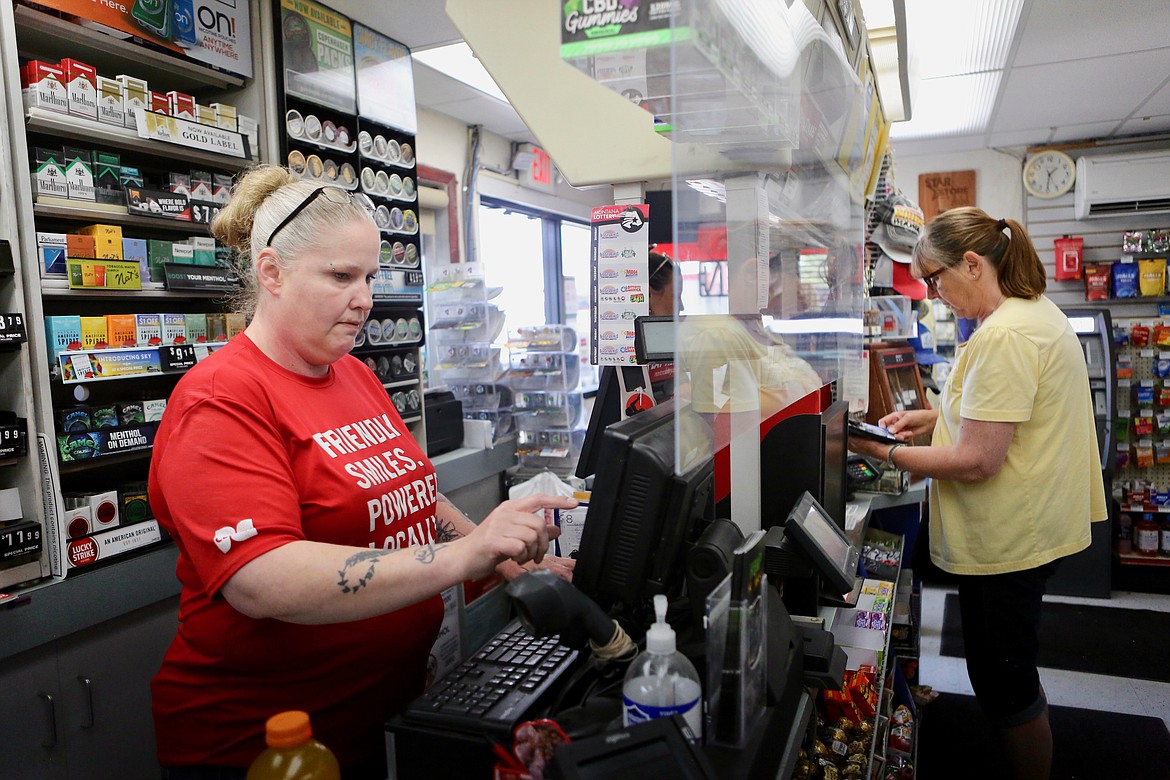 Charity Neal, rings up a customer Thursday afternoon at Your Turn Mercantile. Mackenzie Reiss/Bigfork Eagle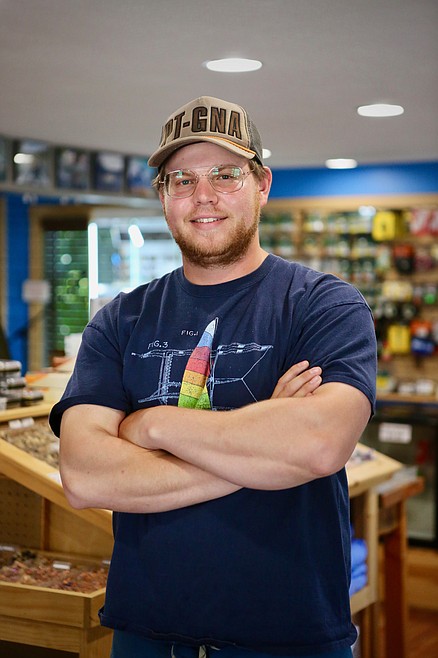 Employee Haakon Sande is pictured inside Bigfork Anglers Fly Shop. Mackenzie Reiss/Bigfork Eagle
Previous
Next
by
MACKENZIE REISS
Bigfork Eagle
|
July 14, 2021 2:35 AM
Service industry businesses ranging from gas stations to restaurants are busier than ever this summer as tourists and newcomers flock to the Flathead Valley. Meanwhile, the state is also battling a labor shortage coupled with a skyrocketing housing market, leaving many local businesses with fewer hands to share the growing workload.
Haakon Sande, an employee at Bigfork Anglers Fly Shop, said the store was busier than ever this summer.
"We've turned away probably upwards of 150 trips," he said. "By mid June, all of July was booked solid … this is a lot like last year."
While the fly shop typically operates with one employee manning the storefront, they've increased staffing both last year and this summer to meet increasing demand.
"We're still looking for a third person," Sande noted, "but it's been crickets as far as any sort of applications."
His co-worker Miguel Generoso said the rising costs of living in the Flathead Valley are making it even more difficult for employers to find help. Some businesses have resorted to hiring staff from out of state, he said.
"Prices of living here are just going way up," Generoso said. "It sucks because all the local people are getting pushed out."
The state's workforce is an estimated 10,000 employees fewer than it was in pre-pandemic days, according to the Montana Department of Labor and Industry. To help shift that tide, at the end of June, Montana opted out of the federal unemployment program that gave workers an extra $300 per week benefit. In the same vein, Gov. Greg Gianforte announced the Return-to-Work Bonus initiative which he hoped would encourage people to reenter the workforce. Under the program, any individual receiving unemployment benefits who accepts employment and complets four weeks of work will be eligible for a $1,200 payment.
But for Bigfork businesses, the labor shortage still presents a very real challenge despite efforts from the state government to buoy the workforce.
Angie Tull, manager of the convenience store, Your Turn Mercantile, has felt the impact of the labor shortage from multiple angles. She can't find staff to man her increasingly busy shop and her suppliers are struggling to fill orders since they can't find enough truck drivers to deliver them. It's a trickle-down effect, leaving Tull and her existing employees to pick up the slack.
"They come in, ask for an interview, and then they never show up," Tull explained of potential new hires. "From what I'm hearing, it's not just us. Food suppliers can't get drivers. Nobody can get people. Nobody wants to work. I don't understand why."
Your Turn ran out of fuel twice in June and switched from being resupplied every other day to every single day. They can barely keep items like case waters on the shelves and have to "get creative" to seek out popular items from one supplier or another.
"This is definitely the most challenging summer I think we've had," Tull said.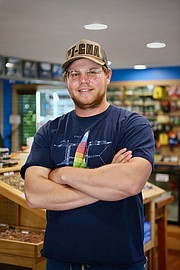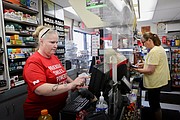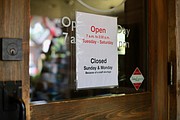 Charity Neal, also employed at Your Turn, said she believed the extra federal unemployment stipend was preventing people from returning to work.
"Things don't need to calm down," Neal said, "we need more employees."
The store also lost their merchandiser this year — a person who puts away orders when they get delivered by suppliers. Now those duties, which typically take an entire shift to complete, fall to the already busy staff members.
"It puts a lot more pressure on everybody because when you're already short staffed, everybody [who is working] has to steip up that much more and work that much harder," Tull added.
But she also noted that Your Turn has been fortunate to retain a number of long term staff members who have been with the convenience store for upwards of five and even 10 years. Working as a team has helped the crew weather the ups and downs of this busy summer season.
"We're just a small business, so we try to be more like a family working together than individual employees," Tull said. "We just do what needs to be done."
The restaurant industry has been hard-hit by the labor shortage, forcing many establishments to reduce or alter their hours. The Pocketstone Cafe bears a sign on the front door that reads: "Closed Sunday and Monday because of a staff shortage" and Flathead Lake Brewing Company's pubhouse is open just four days a week, while Great Northern Gourmet recently shared on social media that they may have to close for lunch for the remainder of the summer due to "not enough people to work."

But not everyone has felt the strain. Jana Felt at Lake Baked reported that her bakery was doing "quite well" for the time being. She noticed that her "busy season" began earlier this year, with a noted increase in traffic in May. She said many of those early customers were visitors who told her they had moved their trips up since everything was booked out later in the summer.
Looking ahead to mid-August, however, has Felt concerned. She stands to lose just under a third of her staff when those employees return to school for the fall semester.
"Every single one of my baristas is leaving August 13. In the slow times, I can do it with one or two people, but I have to have four people working on Saturdays and Sundays," Felt said. "Even though I'm doing great now, I'm fearful about what things are going to look like in August."
---