Bigfork Summer Playhouse opens season this weekend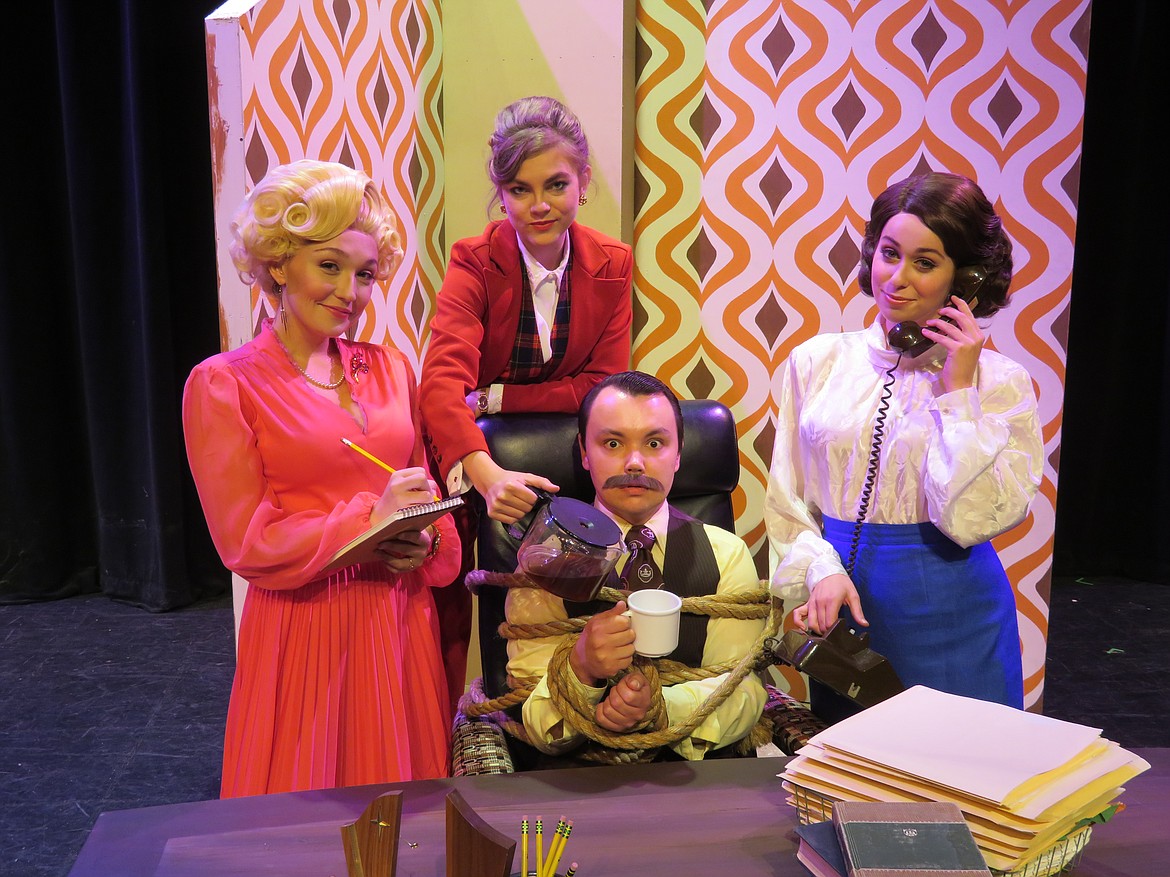 The cast of "9 to 5" are pictured during rehearsal on May 31. Courtesy Brach Thomson
The Bigfork Summer Playhouse will open their summer season of entertainment this Saturday, June 5 with "9 to 5," followed by the debut of "Jersey Boys" next Wednesday, June 9.
The musical, "9 to 5" features a rollicking score by Dolly Parton, seven-time Grammy Award winner, plus a clever script by the original screenwriter, Patricia Resnick. The show will be brought to life with an experienced creative team including director Curtis Olds, choreographer Ford Haeuser and music director Kerry Glann.
The production centers around Violet Newstead, the super-efficient office manager, joins two of her co-workers to turn the tables on their sexist, egotistical boss, Franklin Hart, Jr. While Hart remains "hung up somewhere," the women transform their workplace and rise to the top of a corporation that once viewed them as second-class citizens.
Tickets for this show and other Bigfork Summer Playhouse productions are currently available by calling the box office at 837-4886. See the full lineup online at www.bigforksummerplayhouse.com.
---