Bigfork youth baseball team takes second in close title game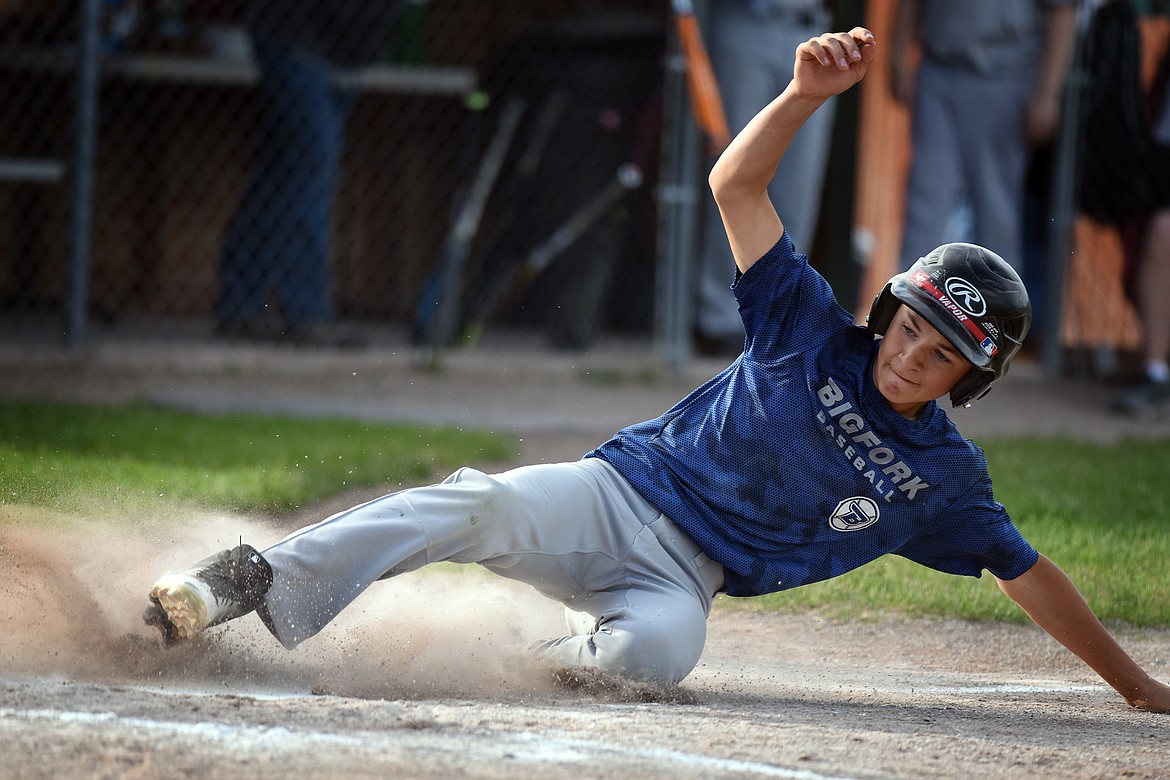 Dillon Wink scores on a passed ball in the fifth inning against Whitefish Monday. Jeremy Weber/Bigfork Eagle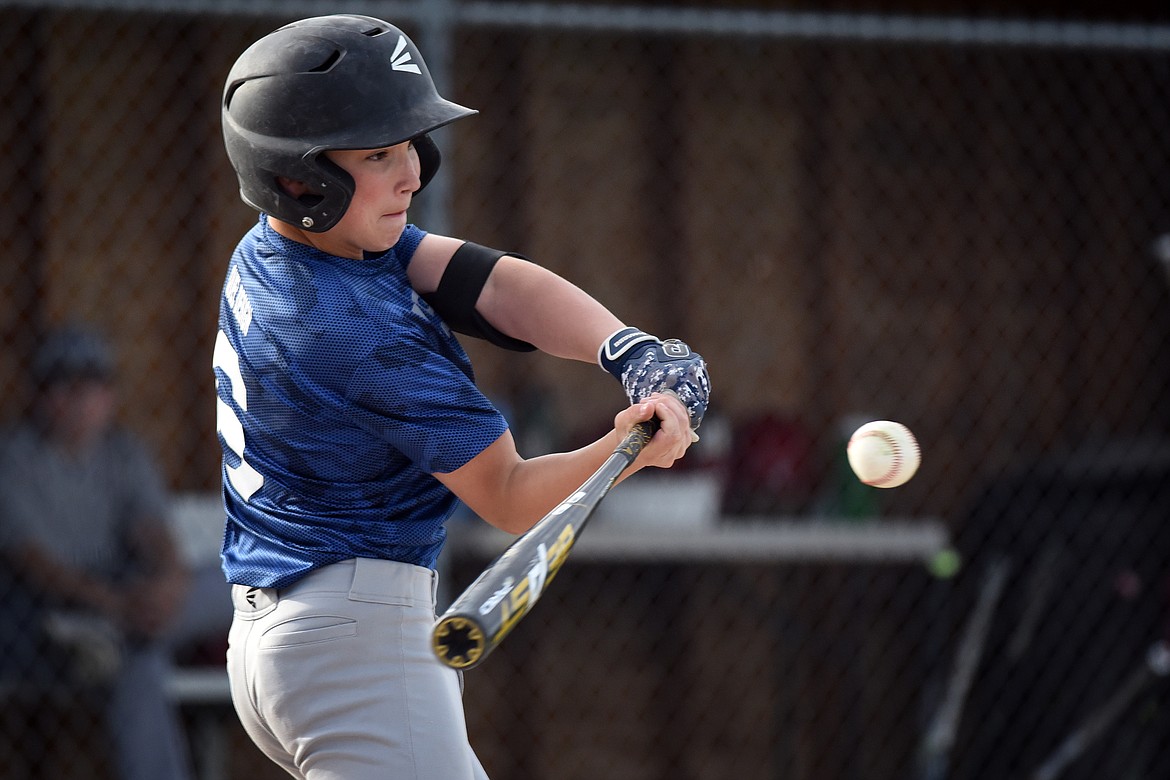 Quinn Kerr takes a swing in the fifth inning against Whitefish Monday. Jeremy Weber/Bigfork Eagle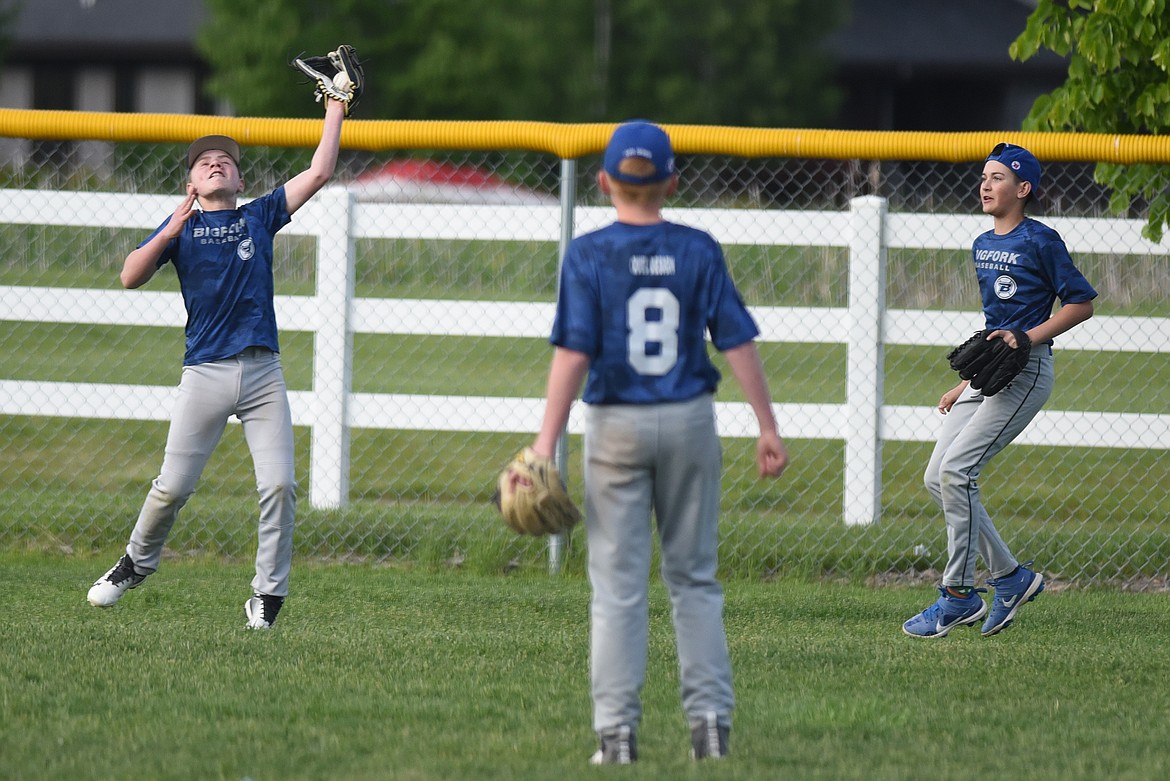 Ryder Hamilton makes a catch in left field against Whitefish Monday as teammates Jonah Wynne (8) and Quinn Kerr look on. Jeremy Weber/Bigfork Eagle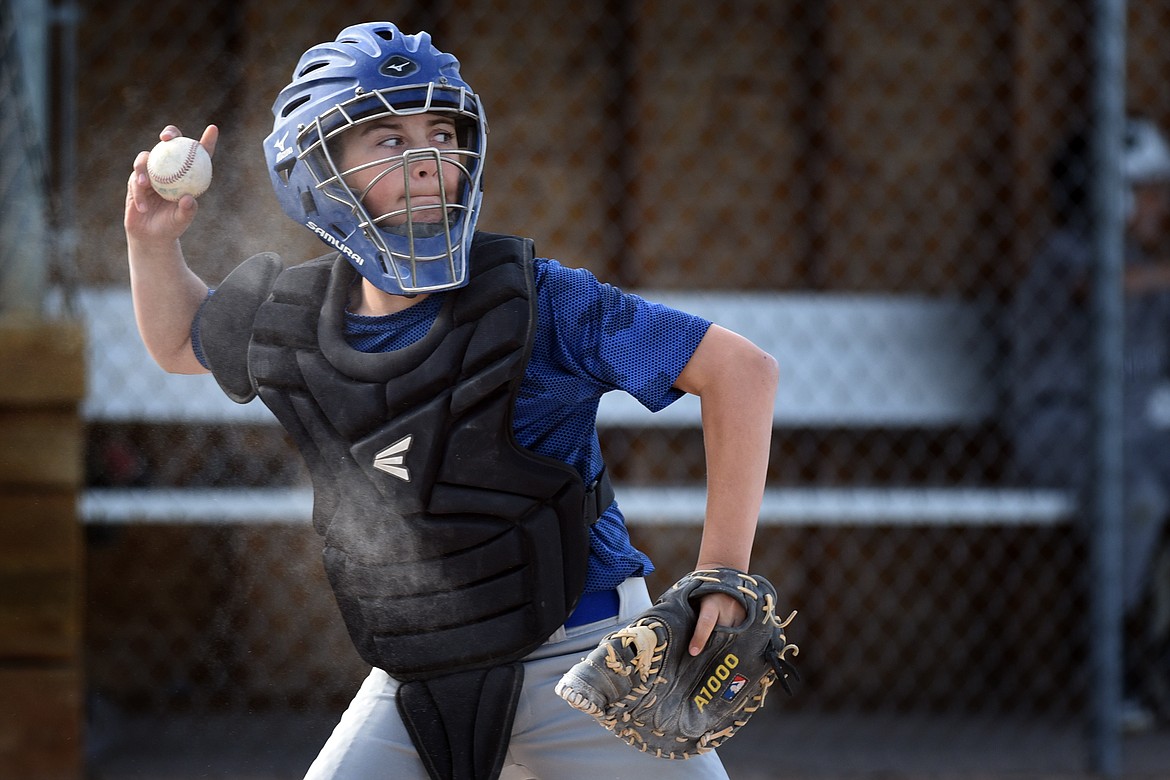 Hayden Mayer makes a throw to second during action against Whitefish Monday. Jeremy Weber/Bigfork Eagle
Previous
Next
by
JEREMY WEBER
For the Eagle
|
June 9, 2021 2:35 AM
The Bigfork 12U baseball team came up just short of a regular-season title Monday evening, falling to the Hill Bros team of Whitefish, 7-6.
Bigfork fell behind 3-0 in the first inning but battled back to take a 6-3 lead into the fifth. Whitefish scored four in the fifth inning to grab the win.
Bigfork trailed 3-0 in the second inning before getting on the scoreboard with a 2-RBI double to the wall in left center by Hayden Mayer that scored Trey Larson, who had walked, and Jonah Wynne, who reached base on a single to left.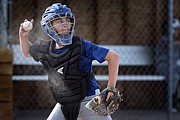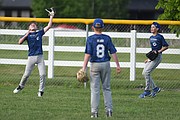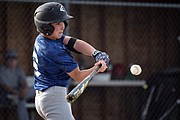 Bigfork took a 4-3 lead with two more runs in the top of the fourth as Wyatt Hickey led off with a single to left and later scored on a wild pitch. Rye Peterson was hit by a pitch and later scored to give Bigfork the lead on a single to right by Wynne.
Bigfork added two more runs in the fifth as Mayer led off with a single, Dillon Wink doubled to left and Quinn Kerr drew a walk to load the bases with no outs. Mayer and Wink each scored on consecutive wild pitches and Bigfork led 6-3.
Whitefish answered with four runs on a pair of walks and two hits in the bottom of the fifth to grab a 7-6 lead heading into the final inning.
Down to their final out, Bigfork looked to rally with an infield single by Wynne, who advanced to second on a passed ball and stole third. The tying run would stay stranded at third, though, as the final Bigfork batter struck out to end the game.
Wynne finished the game 3-4 with four steals and an RBI while Mayer was 2-3 with a double and two RBI.
Wynne started for Bigfork and gave up five runs on five hits while striking out four in two and a third innings of work while Wink allowed two runs on two hits and struck out three in two and two-thirds innings.
---