Judith 'Judy' May Brown, 82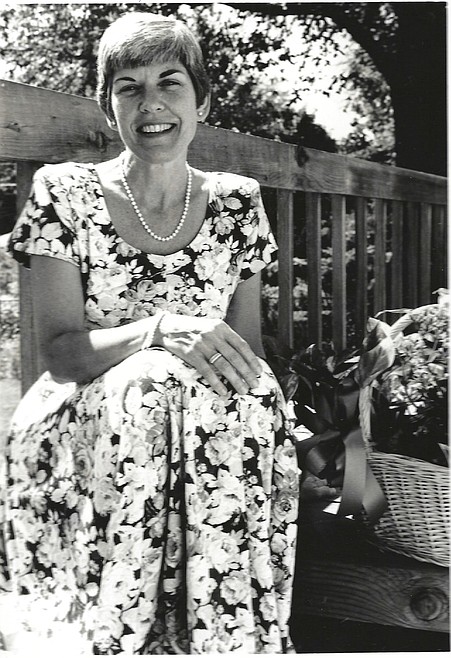 Judith "Judy" May Brown, 82
Judith "Judy" May Brown (Warren), 82, of Geneva, Illinois and Bigfork, Montana and formerly of Oak Park, Illinois passed away peacefully at home in Geneva, surrounded by family on Thursday, June 24, 2021, after a valiant 6-year battle with gallbladder cancer.
Judy, the third of four children, was born on Feb. 1, 1939, in Melrose Park, Illinois to Dr. Robert Nicholas "Nick" and May Bell (Hansen) Warren.
In her youth, Judy worked at her father's dental practice, attended First Congregational Church, participated in the Girls Athletic Association and graduated from Proviso High School in Maywood. She often reminisced about the special confidant she found in her attentive maternal grandmother in those early formidable years.
After high school, Judy enrolled at the University of Illinois in Urbana-Champaign and joined the Delta Gamma Sorority. It was at U of I where she fell for a hunky and doting football player, James "Jim" Brown of Mendota, Illinois. They married on Feb. 6, 1960, which was only the beginning of an inseparable 61-year marriage.
Judy was the encouraging mother of three handsome sons. With her cockapoo Charlie Brown at her side, she created a warm and hospitable home for her husband and sons. Even as they left her nest, Judy remained her sons' biggest cheerleader.
Judy supported her husband's career as a football coach and athletic director as it took them to Melrose Park, back to the U of I U-C, and finally to Oak Park and River Forest High School. Judy's gregarious nature made her a shoo-in for working at the OPRFHS book store and taking tickets for sporting events. Judy spent every Fall rooting for both U of I and Chicago Bears football teams.
In 1991 Judy and Jim purchased a second home in Bigfork, Montana where they spent half of every year for the next 30 years. They often hosted family and friends, taking their visitors hiking, fishing, rafting, snowshoeing, and skiing around Glacier National Park.
In 2002 Judy and Jim replaced their Oak Park home for a townhouse on Ginger Lane in Geneva, Illinois. Judy loved playing cards with her "Ginger Lane ladies" on Wednesdays as well as her friends, Judy and Roger Garrigues of Oak Park on Tuesdays. Judy was generous and neighborly, never returning an empty Tupperware without an additional treat and "Thank You" note.
She was an eternal optimist sharing a lifetime of gracious and encouraging words and gestures, Judy lives on in the hearts and minds of all of those who were fortunate enough to know her.
Judy is survived by her devoted husband of 61 years, James Brown, her three adoring sons Robert (Kylie), Peter (Susan), and Brett (Laura), her six wonderful grandchildren Peter Jacob (Sonia), David, Benjamin (Shaina), Alexander, Rachel, and Michelle, her adorable great grandson, Austin, her loving siblings Margaret "Peg" Schultz of Downer's Grove, Illinois, Carl Warren of Ridgefield, Connecticut and Mary Boen of Geneva.
Funeral services will be held at the Merritt Funeral Home, Mendota, Illinois on Wednesday, June 30 at 11 a.m. with Rev. Mary Bohall officiating. Visitation will begin at 10 a.m. Burial will be in Restland Cemetery, Mendota followed by a luncheon at the Mendota Civic Center.
In lieu of flowers, please donate to the fundraising efforts of childhood cancer survivor, Megan Bugg, who Judy admired as a source of strength, hope, and inspiration during her own battle with cancer ( https://cc-tdi.kindful.com/?campaign:1119113). Online condolences may be left at www.merrittfh.com.
---