Valkyries trio earns postseason volleyball honors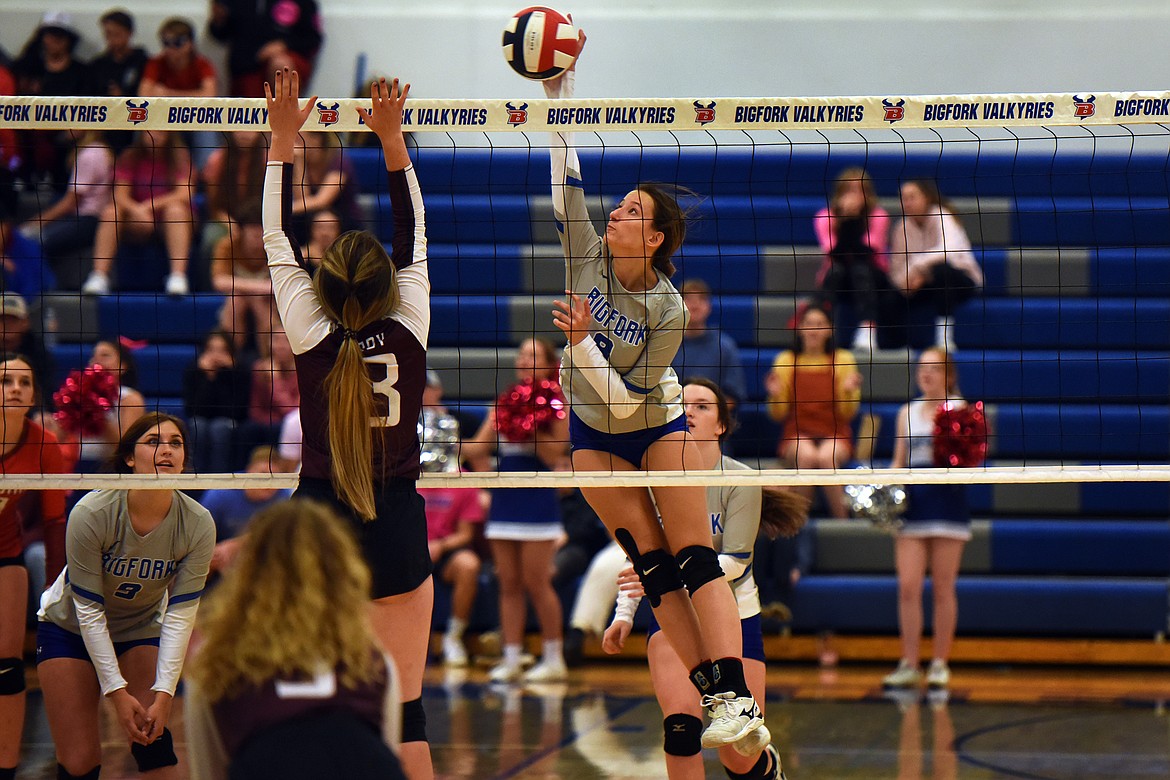 Bigfork's Zoey Albert was named to the All-Conference first team. (Jeremy Weber/Bigfork Eagle)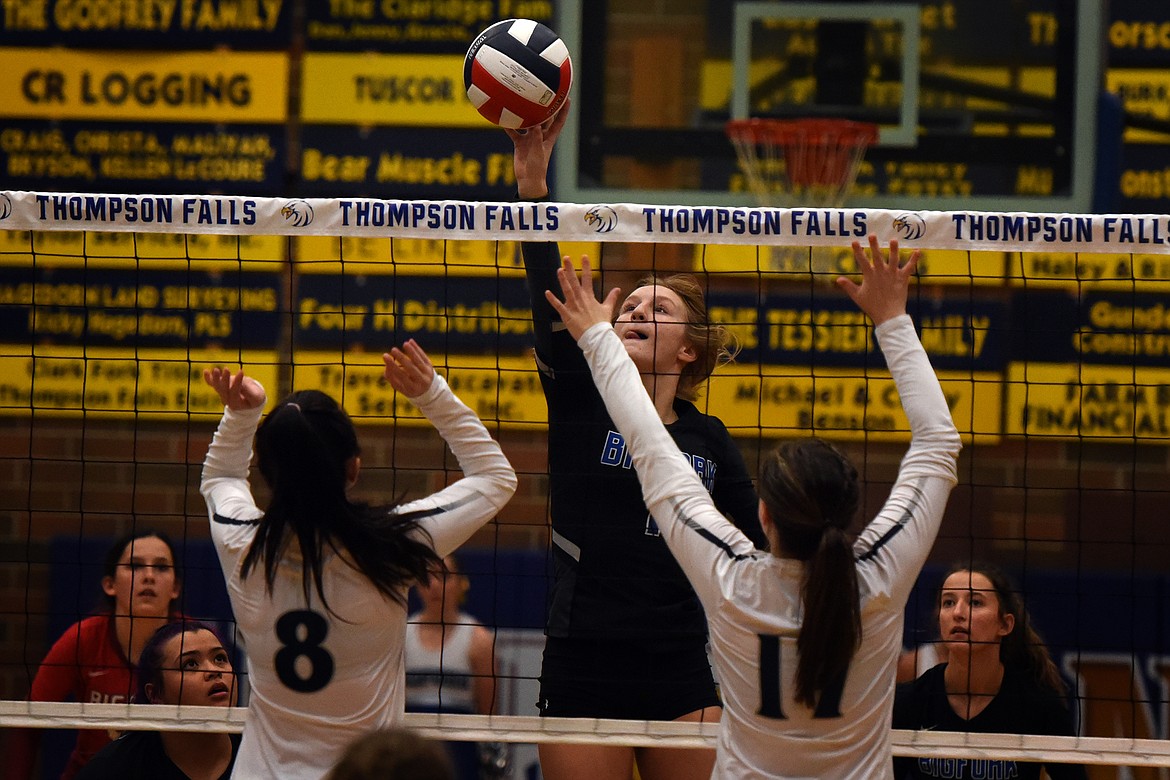 Bigfork's Inga Turner was named All-State and All-Conference first team after leading the Valkyries in blocks this season. (Jeremy Weber/Bigfork Eagle)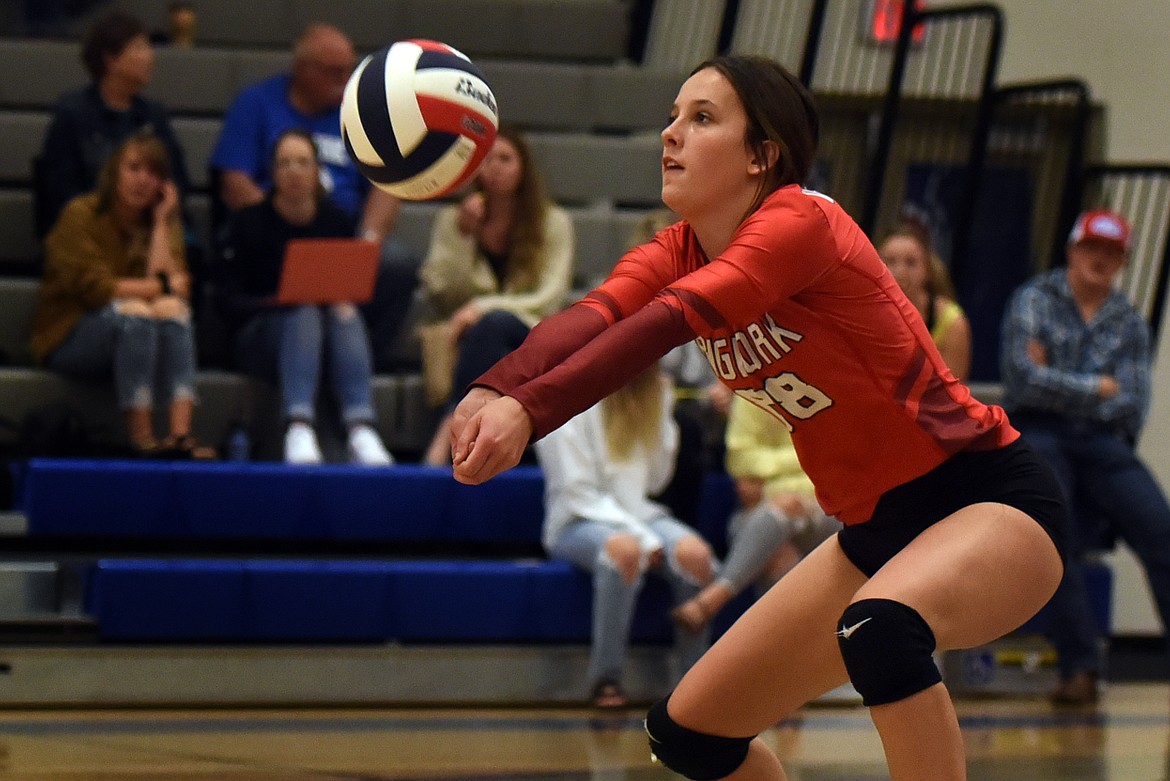 Bigfork libero Callie Martinz was an All-Conference first-team selection. (Jeremy Weber/Bigfork Eagle)
Previous
Next
|
November 17, 2021 12:00 AM
Three Valkyries volleyball players picked up post season honors this week from the Bigfork squad that finished the season 12-10 (8-2 in District 7B play) and advanced to the divisional round of the playoffs.
Junior middle blockers Inga Turner earned both All-State and All-Conference honors after leading the Valkyries in blocks with 47 this season. Turner was also second on the squad in kills with 149 and added 65 digs, 33 aces and 10 assists.
Junior outside hitter Zoey Albert and senior libero Callie Martinz were also named to the All-Conference first team.
Albert led the Valkyries in kills with 186 this season and was second in digs with 178. She also compiled 48 aces, 14 assists and nine blocks in 22 matches.
Martinez was the team leader in digs with 307 and aces with 61. She also finished the season with 19 kills and nine assists in 20 matches.
Joining the Bigfork trio on the All-Conference first team were Scarlette Schwindt, Avery Burgess and Ellison Pardee of Thompson Falls and Eureka's Kamber Brown.
No Valkyries were named to the second team.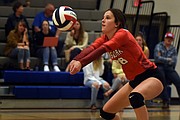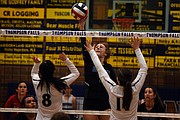 ---